Tips to Improve Your Home's Curb Appeal
Posted by Brian Burke on Monday, September 26, 2022 at 12:09 PM
By Brian Burke / September 26, 2022
Comment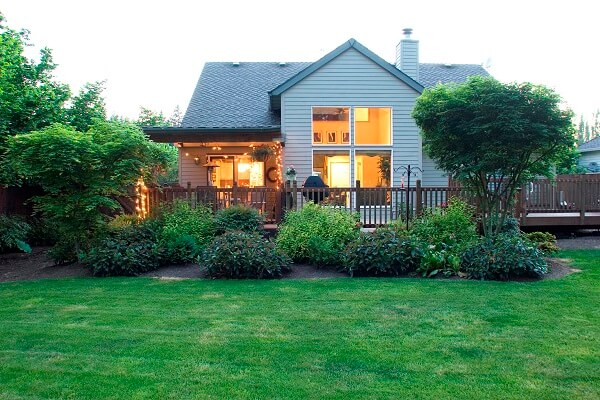 When it comes to selling a house, first impressions are everything.
Curb appeal is the term used to describe how appealing a property looks from the street.
A house with great curb appeal will usually sell faster and for a higher price than a comparable house with poor curb appeal. There are many factors that contribute to curb appeal, including landscaping, paint color, and overall upkeep.
Buyers will often base their initial opinion of a property on its curb appeal, so it's important to make sure that the outside of your home is in tip-top shape before putting it on the market. With a little effort, you can increase your chances of making a quick and profitable sale.
Looking to improve your home's curb appeal? Check out these tips! From mowing to fertilizing to weed control, we've got you covered. So get started on your summer landscaping project today and watch your home's value go up!
How to Improve Your Home's Curb Appeal
A home's curb appeal is the first impression that potential buyers get when they pull up to the property. And first impressions are important! There are a number of easy, inexpensive ways to upgrade your home's curb appeal and make it look its best.
1. The Devil is in the Details
As they say, the devil is in the details. So as you start planning your home improvement project, be sure to pay attention to the little things. It's those small details that can really make a big difference in your home's curb appeal.
Start by taking a close look at your front door. Is it looking a little worn and in need of a fresh coat of paint? Or maybe it's time for an upgrade altogether. A new front door can really make a dramatic difference in the look of your home. Another detail to consider is your hardware. Are your doorknob and door knocker looking a little dull? Replacing them with something new and shiny can add instant curb appeal.
The same goes for windows. If they're looking a little lackluster, give them a good cleaning or replace them altogether. New windows can really brighten up the look of your home and give it an updated feel. And don't forget about shutters and flower boxes - these are other great details that can really improve your home's curb appeal.
So as you start planning your home improvement project, remember to pay attention to the little things. They may be small, but they can really make a big difference in the overall look of your home.
2. Fine Tune Your Mowing
The condition of your lawn says a lot about your home. A well-manicured lawn is an indication of a proud homeowner who takes care of their property, while an overgrown and weedy lawn sends the message that you don't care about your home's appearance.
One easy way to improve your home's curb appeal is to fine-tune your mowing. Instead of just mowing in straight lines, take the time to create patterns or stripes in your lawn. This simple change can add interest and make your lawn look more manicured.
In addition, be sure to regularly remove any dead leaves or branches from your lawn.
A clean and clutter-free lawn will create a much more favorable impression than one that is littered with debris.
3. Fertilize
A lush, green lawn is the perfect frame for any home. Not only does it provide a welcoming space for outdoor activities, but it also significantly boosts curb appeal. If you're looking to improve the appearance of your lawn, one of the best things you can do is to fertilize it regularly.
Organic lawn fertilizer helps to promote healthy growth by providing essential nutrients for grass and other plants. It also helps to prevent weeds from taking root and invigorating existing plants.
4. Check for Insects
A lawn that is infested with insects can quickly spoil its appearance. In addition to causing unsightly damage to grass, insects can also spread disease and attract other pests. To keep your lawn looking its best, it's important to regularly check for pests.
Look for telltale signs of infestation, such as yellow patches of grass or chewed leaves. If you see any evidence of insect activity, take action immediately to prevent further damage.
5. Frame the Lawn With Gorgeous Edges
To really make your lawn stand out, you need to frame it with gorgeous edges. This can be achieved by using a variety of different materials, from brick and stone to metal and concrete. Get rid of excess brush and weeds, then use one of these materials to create a gorgeous edge.
Edging also provides a great opportunity to get creative with your landscaping. You can use it to create patterns or add visual interest to otherwise mundane borders. And best of all, edging your lawn will help to define its shape, making it look neater and more aesthetically pleasing.
6. Add a Splash of Color
One of the simplest and most effective ways to improve your home's curb appeal is to add a splash of color. Painting the door or mailbox is an easy and inexpensive way to add a pop of color that will make your home stand out.
You can also use paint to accentuate other features of your home, such as trim work or shutters. Adding a fresh coat of paint is a quick and easy way to give your home a facelift that will make it look its best.
Final Thoughts
While you may be tempted to buy the most expensive lawn care services or equipment to improve your home's curb appeal, there are plenty of things you can do yourself with a little bit of effort. By following our simple tips, you can make your home more inviting and increase its value at the same time. So consider these tips today and start enjoying the benefits they provide!