We were told we would get an answer back today on a short sale
Posted by Brian Burke on Saturday, December 29, 2012 at 3:12 PM
By Brian Burke / December 29, 2012
Comment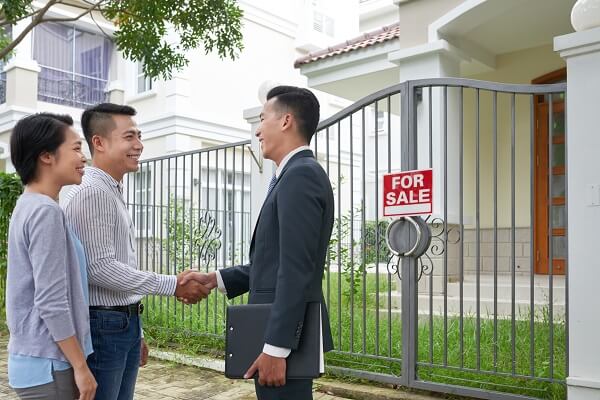 "We were told we would get a response today from the bank on a short sale..."

You put in an offer for a house that is being sold as a short sale.
You were told you would get an answer back by today.
But you haven't heard anything back right?
It happens.


If you are a buyer and are looking to buy a Short Sale, one of the things you have probably heard is that it could take a while. A long while. Weeks. Months. Forever it seems.
Depending on many variables (lender, listing agent, etc.) getting the lenders approval for the short sale can take anywhere from a short couple of days to literally months.
Sometimes the short sale doesn't even get approved. Sometimes the short sale gets approved for more than the listing price. Yes it happens too.

At Kenna Real Estate, We understand the anxiety and frustration
that comes with waiting for the answer. As soon as we hear something, we will let you know. We go by what the lender's representative tells us. Sometimes it is like pulling teeth. Often we don't get the answer the day we were supposed to. It's frequently any body's guess when the approval gets done.
As a listing agent on a short sale, we are literally on the phone, e-mailing, faxing (anything) with the lenders daily, often several times a day. Yet we may still not get an accurate answer.

As a buyer's agent we rely on the listing agent to provide us the information/answer. We are not authorized to talk to the lender directly. We can only call the listing agent so many times a day. The agents can get a bit testy if we keep calling them every 10 minutes. We tell buyers, agents and sellers who call us "as soon as we hear something, you will know".

Two examples.

(from a listing agent perspective)

An offer for $325,000 is submitted to the lender for their approval. After SIX months (it's a long story) the lender comes back with a counter/approval. They want a price $10,000 higher than the offer and give an approval for $335,000. Buyer says no thank you and walks away. There is another offer, but the approval is only good for that contract/buyer. After talking to a supervisor at the bank they say that we can submit the other offer, which is for $335,000 and we SHOULD have a quick approval or re-approval, 24-48 hrs. Meanwhile TWO MONTHS later. We get an approval to close. Buyer is hanging on and finally after NINE months of short sale/long sale the house get sold.
(from a buyers agent perspective)
Buyer submits an offer for the full asking price. We are in constant communication with the listing agent who has been told by the bank that they will have an answer in TWO WEEKS. The foreclosure sale date is already set as well. Two weeks go by. No word from the bank. Buyer keeps calling us every 10 minutes. We keep calling the listing agent. Nothing to report. Another week goes by and now the bank says they will have an answer in ONE more week. (four weeks and counting). Buyer keeps calling us. We keep calling listing agent. Listing agent keeps on calling the bank. Finally FIVE weeks later (two weeks before foreclosure sale) the bank comes back with an approval. Have to close in two weeks. Buyer can't close in two weeks, needs a month. The bank is not budging on the closing date. The buyer has to go find another house, after five weeks of waiting.
The point is that even if somebody gives you a specific date when you should have an answer - it may not happen! This is why we emphasize (a lot) that we MAY get an answer in around _______ weeks/days etc. It's rarely 100% accurate. We do the best we can. Some banks are much easier to work with than others and can have an approval fairly quickly. The fastest approval we have ran across was from a smaller local bank - 5 days, followed by approval from the 2nd mortgage/lien holder in another couple of days. The buyers where in a position to close in 40 days from the day they put in the offer.

The second point is, welcome to the world of short sales. Things happen. Be prepared to wait. If you do not have time to wait, lets go look at alternatives. If you are interested in putting in an offer on a short sale, first we'll make a call to the listing agent to see where things are at. That call is often vital to know how close or far getting the approval might be.
Disclaimer: Kenna Real Estate Blog does not guarantee nor is in any way responsible for the accuracy of the information provided herein, and provides said information without warranties of any kind, either expressed or implied.
---
Copyright 2012-2023 .© Kenna Real Estate. Brian Burke. Highlands Ranch Highlands Ranch Short Sale Real Estate Agents. All Rights Reserved. "We were told we would get an answer for a short sale today!"