Wells and Septic Systems
Posted by Brian Burke on Monday, August 6, 2018 at 9:08 PM
By Brian Burke / August 6, 2018
Comment

Horse Property in Denver - Wells and Septic Systems Advice
Buying a new home is a huge undertaking, and Kenna Real Estate want to work with you, our valued clients, to make sure it's as worry free and stress less as possible. Whatever your horse property needs, or requirements are, we'll always be able to help you source the home you want to live in at a price that suits you. Make your dream home move a reality with Kenna Real Estate today.
Thinking about buying a new home for yourself or your family is one thing, what if you have to consider family pets or animals too?
If you're new to Colorado or know very little about the state's rich and varied history, you might not be aware that there is a rich tradition of equine pursuits and lifestyles. In fact, many people decide to make the move out here so that they can live their lives alongside their beloved four-legged companions. After tall, there's little better than fresh air, beautiful countryside and the ability to live a life that is more carefree and relaxed.
Of course, it can feel like an overwhelming decision to have to try and look for a new home, especially if you have to consider animals too. You want the very best for them. If you're thinking about investing in horse property in Denver we'll be able to help you with this and all the information that surrounds it too, such as access to good clean water, sanitation and septic systems.
We've put together a guide to all this and much more here. So, read on and don't forget we are always happy to chat to you about any specific requirements you might have when thinking about buying equine property in Colorado.
Finding the right horse properties in Denver
Many people who make the decision to move out to Denver may be doing so because they have horses and need to board them as well. Horse riding and equestrian pursuits in Colorado are extremely popular.
Here at Kenna Real Estate we offer and market a varied selection of horse properties in Denver. Whether it is simply space for one horse or a larger land zone to care for a group of horses we'll do our level best to find the home of your dreams, that will also suit your financial situation.
If you need a name to trust when looking for a new home for you and your horses, look no further than Kenna Real Estate. Horse properties around Colorado come to market and sell very quickly. We have all the tools at hand to make sure we can quickly and efficiently secure you the home you've always wanted to live in.
Kenna Real Estate's website is the one stop shop to find the Colorado Horse Property that's best suited to your family set up.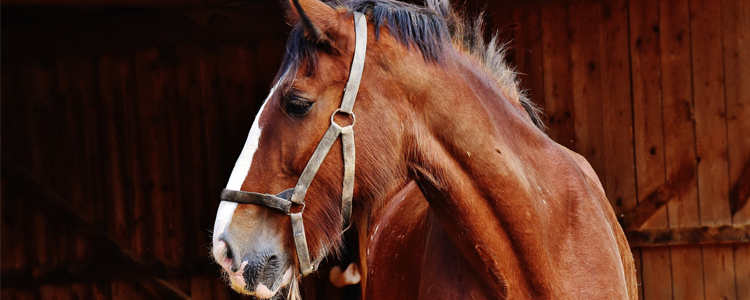 Denver - Equestrian Lifestyle with Real History
During the Gold Rush, Denver was one of the most significant outposts. Most people who have knowledge and passion for equine pursuits will be aware of this. The state itself, but, Denver has a real 'Old West' background and vibe.
Still to this day and all those many years on, Colorado is a state that attracts horse lovers to visit, and increasingly to live and work (as well as creating a few new ones)
Throughout the state you will find many equestrian centers that are well equipped and run by very knowledgeable and highly trained staff who are keen to share what they've learned and educate others with the passion they have for equestrian living.
Over the course of a year there are many different events that showcase equestrian pursuits and the equestrian way of life throughout Colorado.
Anyone who is a horse enthusiast and would like to invest in property here has a rage of different options to help them secure the home of their dreams. Equestrian homes in Denver and all surrounding areas are plentiful at Kenna Real Estate. We also offer horse properties in many other towns and cities throughout the state of Colorado.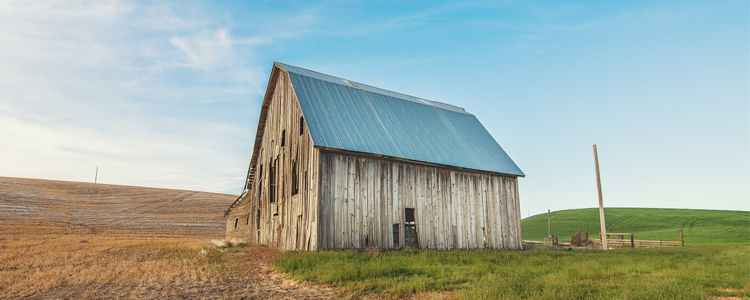 If you're investing in a home for yourself and stables for horses we can help you, especially when it comes to factors such as knowing the laws on matters pertaining to water, wells, sewerage and septic tanks.
We'll always be able to accommodate your requests and help you choose the right property, in the right location, at the right price.
If you're thinking of investing in a horse property in Denver, then there's no better time to do it.

Wells and Septic Tanks in Denver
If you're thinking of investing in property that is downtown, or out in the country that most of these operate on a well system. These are sometimes private, or sometimes belong to a community.
Your Realtor will always be able to tell you about this, and if they don't, never be afraid to ask.
Property Lots that were subdivided before 1972 will more than likely receive a Well Permit, but this is something you must check up on before you commit to buying.
In certain cases, the buyer may need to have a well drilled, again, this is something you should discuss with your Realtor, but you should aim on spending a figure roughly equivalent to $15,000 for this to happen should it be needed.
The cost of having a well drilled does not include water storage or other sundry requirements.
A lot will depend on the area you live in and how deep the well will need to be drilled to get good, consistent water flow.
If you have invested in a lot that is served by a community or public water system, make sure before you go ahead and buy that you have checked up on tap costs and availability.
Septic Systems
If your chosen house has a well, you will most likely be on a septic system. This needs to be downhill and at a certain distance from the well itself. Although this sounds like it should be common sense and common practice, it isn't always the case (which currently seems a little unreal, but there you have it!
Wells, Septic Systems, Covenants and Your Horses

Many neighborhoods that operate these systems will unfortunately also have some sort of restrictive covenants.
Some of these can be stricter than others and were usually put in place by the builders. Make sure, before you go ahead and buy that the area you want to move to has restrictive covenants or not as this is something that can be a deal breaker.
You may have found the house of your dreams, the perfect size, and well and then you mention you want to bring horses with you. A restrictive covenant might not allow for this.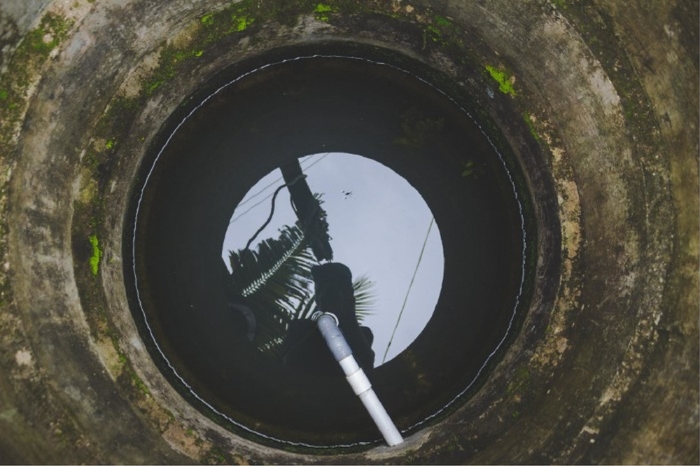 How to know if your property is legal for Horses
To make sure your property is legal for horses in Colorado, The Zoning must allow for horses or other large animals

Any Subdivision covenants that are in place must not prohibit the ownership of animals and it MUST allow watering for them.
These two points are absolute standards for a legal horse property. However, at the current moment there are many properties in the Denver area that may not be legal, particularly if they have outbuildings and facilities for horses that do not meet the requirements stated above.

It pays to be prudent. Just because there are horses on a property already, does not mean it is legal for them to be there. Always speak carefully with your Realtor at Kenna Real Estate to get the full picture. We always market legal properties, so this should not be an issue.
When deciding where to live it pays to have the plumbing of any wells and septic tanks, checked over. A good home inspector will get into the crawl space and look at the existing plumbing. They will check the sinks and seals around your toilet. Faucets should be fully working and non-leaking.
Testing a well on Horse Property
Well tests should be undertaken to determine the flow rate, capacity and recovery rate of a well. This needs to be done to make sure the well is working as best it can below the ground.
A test like this will also inspect any equipment to make sure that is functioning properly too. Well tests should be done on all homes with domestic wells.
Add on tests like Water Potability will need to be carried out to make sure water is contaminant free and is also commonly suggested for homes with a private domestic well.
Septic system tests are designed to look at the overall condition of the septic system and leach field. These are required for any homes with a septic system. Some counties within Colorado are required to do these before homes are sold.
Lateral Septic and Sewer Line tests are carried out when a video camera scopes the lateral septic or sewer line from the house to the termination point. These tests are carried out o determine if there are existing or new problems in the line. This could be something like a sinking, breakage, or obstructions due to waste or tree roots. A test such as this is likely to be carried out on all homes but especially those that are brand new and any over a decade old.
USEFUL Links for more information on Denver Horse properties
Contact Us with Any Questions