What Are Some Simple Things That Make A Home: Check Out These Insights
Posted by Brian Burke on Friday, June 4, 2021 at 8:40 AM
By Brian Burke / June 4, 2021
Comment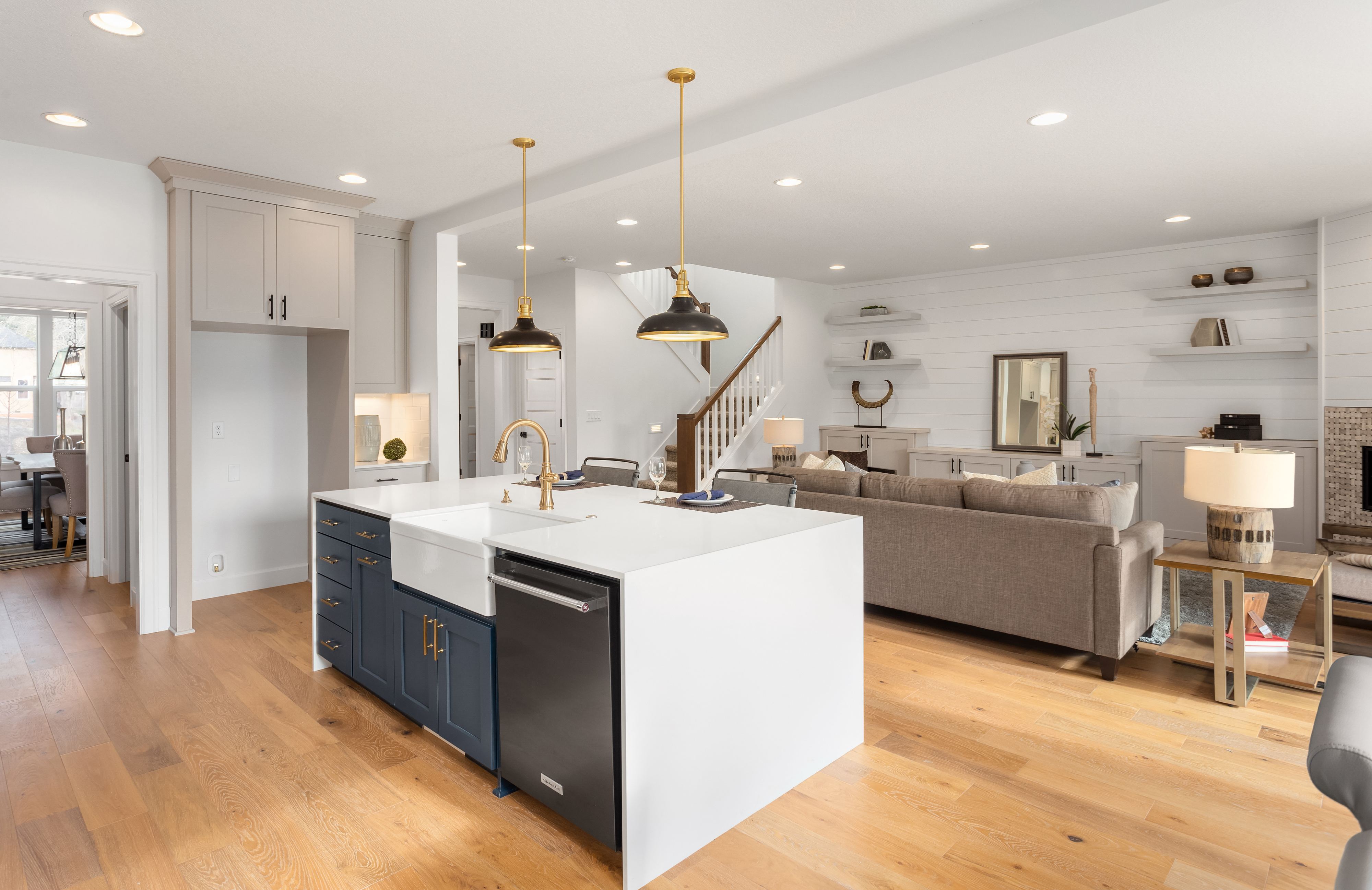 While we may all have different ideas and preferences when it comes to interior design, we all want the same thing from our homes. We want a place where we can feel safe and comfortable, where we can relax and spend time with our families, and where we can just be ourselves. We often think that it is the little touches of decoration like photos, artwork, and furnishings that really make a home, and while these are a great way to personalize your space, there are some other ways.
To help you create the perfect living space, check out these insights into simple things that make a house a home.
1. Create a Relaxing Bedroom
Everyone should be able to rest and recharge at home after putting in the long, hard hours at work. To get enough quality sleep each night, you need to turn your bedroom into a quiet and relaxing sleep environment. The best way to achieve this is to make a comfortable bed to sleep in. As well as choosing the right bed frame, you will also need to pair that up with a quality mattress. Choosing the right size of the mattress can be difficult but you can use this guide to compare the different options to make the right choice. Once you have the mattress sorted, you will then need to dress the bed with cozy bed sheets, pillows, throws, and cushions. Our bedrooms are the most important spaces in our homes, so get those right, and you will be well on your way to creating the perfect living space.
2. Choose the Right Floors
Our homes' floors are incredibly important because not only do they tie the different rooms together, choosing the right floor will make it easier to clean. This will result in a more pleasant and comfortable home. Changing your flooring is an effective and easy way to start turning empty spaces of your house into a more inviting home. There are so many different flooring options available such as hardwood floorings, laminates, carpets, and slate. These days, many people opt for hardwoods downstairs and carpets upstairs.
Cleaning floors can be a massive task but one way to make it easier is to start taking your shoes off inside. We are not so used to doing this in the west but it is very common in Asia. There is an incredible amount of dirt and germs that get walked into our carpets when we wear our shoes from outside. Once you make the change, you will soon see the enormous difference and will wonder why you ever wore shoes inside. It is also the perfect excuse for buying some warm, cozy slippers which always make any space more homely.
3. Use your Lighting Strategically
Light is a simple yet powerful thing that can completely transform a plain old house into an inspiring and liveable home. With the right lighting, you can lift your mood and positively impact every aspect of your life, from your morning routine to the special moments spent at home with loved ones. Lighting is often overlooked by homeowners but it is an important aspect of home decoration. If you think your current living room or bedroom doesn't feel homely enough to you, you can simply change the existing lighting to more nuanced fixtures. Try adding your own personal touches to the rooms with your favorite table lamp or think or have a little DIY fun with LED or string lights. You can even upcycle and add more character to your current lighting fixtures with new shades. Experiment and test out different lighting setups and choose the one that helps you feel more comfortable and relaxed.
4. Tell your Story with Decorative Pieces and Artwork
Your home should be filled with personal items that bring you joy and remind you daily of cheerful memories. Different decorative pieces and artwork don't have to be expensive or look like they have come straight out of a glossy magazine. Instead, you should decorate your home with items that are meaningful to you, from your family photographs to your own art and souvenirs. Trust your eye and pick out the things you love and that can inspire you to live your best life. Be creative with colors and textures. Remember that, what matters the most is for your home to reflect your character and personality and tell your story, rather than looking like the pages of a home decor catalog.
5. Consider the Mood in Your Home
Far too few people pay enough attention to the mood and environment in their homes. They spend a great deal of time and money on room layouts and furnishings but don't consider the feeling or message they are trying to create. Your home should reflect your lifestyle and personality. For instance, if your household is a creative family, art and craft supplies such as pencils and paints should be easily accessible to foster creative moods and you will also need to think about floors and surfaces that will be forgiving in the event of spills and splashes.
6. Create a Space to Spend Time with Your Family
If you would like everyone to spend time together more often, you should look at creating bigger communal spaces to encourage everyone to play and work together. This can be the living room or kitchen, but it should be comfy, open, and inviting. Your home can have a direct impact on your family's creativity, productivity, and the relationships between the various members. Strive to create a home atmosphere and space where everyone can be inspired and get along in harmony.
So what makes your house a home and what makes your home different from all the other homes out there? Use these insights to create a home that reflects your character and personality and enables you to live your life to its fullest. Your home can be much more than just a place to rest after a long day out, and with just a few simple additions, you can create the perfect space that allows you to be the best version of yourself every day.