What Changes to Make to Make Your Home Sell Fast
Posted by Brian Burke on Wednesday, August 3, 2022 at 4:07 PM
By Brian Burke / August 3, 2022
Comment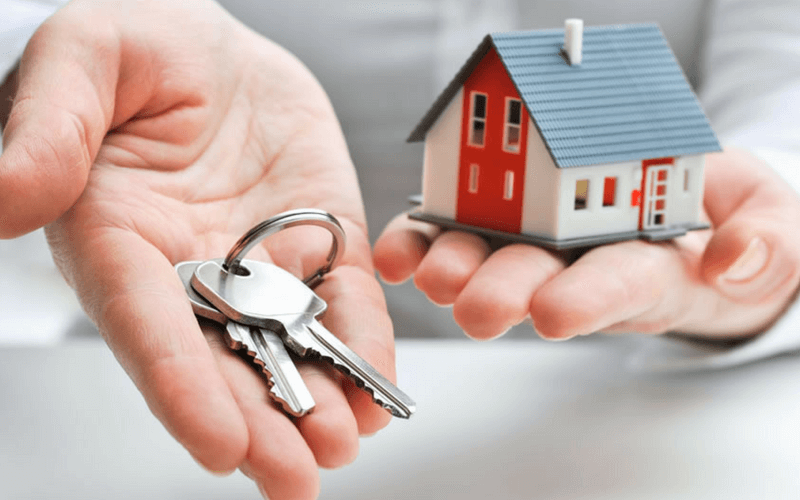 What changes to make to your home to make it sell fast?
Moving from one city to another brings a lot of confusion, concerns, and doubts along with the excitement. The level of stress goes up when you have a home to sell before moving. Your relocation process will get easier by hiring the best state to state movers from Moving Apt, a leading moving service broker, but what to do for speeding up the selling process of the home.
No doubt real estate agents will give their best in home selling. But, you also need to take active participation in the entire process.
Here's a list of certain changes that you need to make to sell your home fast:
Quick inspection and repair
There's no need to do heavy or modern renovations in the home that you want to sell but some repairs are necessary. The people who'll be coming to see your home will check everything minutely so that they can avoid any issues in the future. Therefore, you need to carry out a small inspection process to check what damages are there in the home and how they can be fixed.
Problems related to electricity switch boards & mains, leakage in the roofs, damage tile, leaky faucets and hinges of doors & windows need to be fixed immediately. Quick repairs of these damages in your home are beneficial in attracting potential buyers.
No buyer wants to buy a home that already has damages and requires additional expenses in repairing them. So, it would be better to do an inspection sort of thing and find out where the repairs are required. Taking care of these small repairs in the home will surely enhance the value of your home.
Post perfectly captured home pictures while listing
When you're posting home pictures on the real estate portals, make sure the photos are self-explanatory. If a buyer scrolls up the real estate portals and websites, the first thing that they'll see will be the photos that you have posted online. By looking at the photos only, buyers can decide whether they've to visit your home or not.
A clear and detailed picture helps the potential buyers in knowing what the current condition of the home is. So, try to post those pictures along with a listing that describes your home well. Upload pictures of all the rooms, outside areas, and amenities that come with home buying.
With your clicked pictures, try to highlight the plus points of your home. By following this, you'll be able to sell your old home faster than before.
Give a new fresh paint
One thing that completely changes the overall look of the home is its wall paint. If you've been living in the home for a longer time and you're seeing some damage to the paints then you should give a fresh paint. Newly painted home has better chances of selling faster than unpainted ones.
New and fresh paint will attract the sight of visitors and it leaves a good impression on the potential buyers. If the walls are painted elegantly, this makes potential buyers think that they don't need to pay extra for painting. Thus, all that you need to do is to get your home painted before posting its photographs on different real estate portals.
Changes a few things in the home
To make the sell quicker, you need to focus on making some small changes that highlight the key points of your home. Right from major to minor, you can do any change to get the attention of the buyers. If you have a garden area, get the entire outdoor area cleaned and well-maintained. Your garden will be the first thing that buyers will get to see while visiting your property.
Mowing the garden and planting some more greenery will add an elegant look to the front of your home. Making these small and simple changes will be surely rewarding for you in terms of fast selling of the home.
To wrap up
Selling a home before moving and getting the best price for it is always a stressful thing. You need to make some changes and repairs to speed up the entire process of selling. With the above-mentioned changes and tips, it's easy to increase your home value and sell it faster than expected.