What Type of People Go to Open Houses around Denver?
Posted by Brian Burke on Wednesday, July 27, 2016 at 2:07 PM
By Brian Burke / July 27, 2016
Comment
What Type of People Go to Open Houses around Denver?
An open house is a property that has been put on the open market for sale. The owners have made the decision to open their doors to anyone and generally people get to know about it either via an online or print advertisement in the local paper, by driving by and seeing the agent's A-Frame sign outside, or from the realtor directly. There are no restrictions on who can attend an open house, and whilst attendees are required to share details, they don't have to meet any criteria to attend. Open houses typically see high footfall of people viewing the home for sale: but what type of people are going to open houses?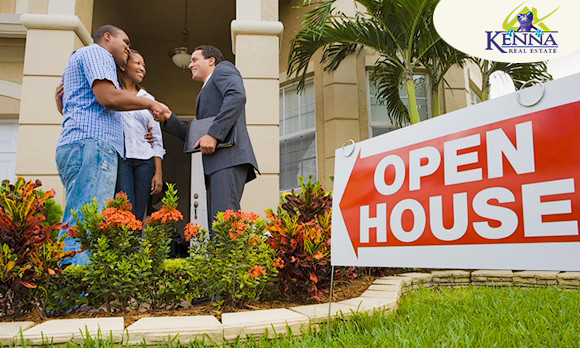 There is no one type of person who typically attends property open houses in Denver and wider Colorado: and unfortunately not everyone who goes along to an open house is a potential buyer for that property. Here are some of the people you are most likely to find visiting an open house:
The Genuine Potential Buyer
As a seller of Denver real estate, the people you really want coming through your doors are genuine potential buyers. Regardless of what stage they are in the home buying process (whether they've had their mortgage approval and are ready to move, or whether they've only just decided to list their own property) someone with a real interest in living in your home is who you want to meet at an open house. Unfortunately these types of attendees aren't as common as you might think, which is why it's important to work with your realtor to ensure the right people are invited to your event, and try to get as many of those attendees through your doors as possible. A good realtor like Kenna Real Estate will be able to identify these genuine potential buyers and ensure they are given a warm welcome and a comprehensive tour of your property.
The Professional Looker
There are some people that just love looking around real estate: these people are often referred to as professional lookers. These individuals are likely to look around several open houses during a weekend, or pop into open houses on a whim at they drive past them: When the professional looker arrives your realtor is likely to recognize them and/or know them by name. Many professional lookers will will make the realtor aware when they walk into a home that they are not interested in buying it, but just wanted to walk through the property. However these viewers should not be immediately ignored or dismissed: whilst they are unlikely to purchase your property they could become an advocate for it in the community, and your house may be the one they love so much that it makes them decide to list their own.
The Nosey Neighbor
The reasons other home owners in your neighborhood are likely to attend your open house are fairly obvious: how often do you get the chance to nose around your neighbors homes? It is likely that you home will be similar to theirs in its style and layout (many neighborhoods were even designed by the same architect) and this gives them the opportunity to compare their property to yours. The open house also gives them the opportunity to see how much privacy they actually have, and how much of their home is visible from yours: information that it is very nice to have. At almost every open house you will find some nosey neighbors keen to satisfy their curiosity about your property: provided they are not putting off or interrupting genuine potential buyers, this harmless open house attendee is just a part of the open house furniture.
The Former Owners and Their Families
Houses carry memories, and for former owners and their families who may have grown up in the home, nostalgia for those happy days can draw them to an open house, alongside curiosity about how the home they loved and grew up in has been modified and changed. These attendees largely visit for a chance to reminisce and relive their childhoods, although it is not unheard of for a buyer to wish to purchase their childhood home and raise their own family there. There is no harm in former owners from attending an open house, unless they are revealing secrets of renovations badly completed and putting off potential clients: however if it becomes clear that someone is visiting an open house solely to reminisce it is important to keep your eye on the ball and give your attention to those genuine potential buyers who might well purchase the property.