Which furnishings are worth buying if you're moving into a rented house for just one year?
Posted by Brian Burke on Thursday, May 13, 2021 at 7:50 AM
By Brian Burke / May 13, 2021
Comment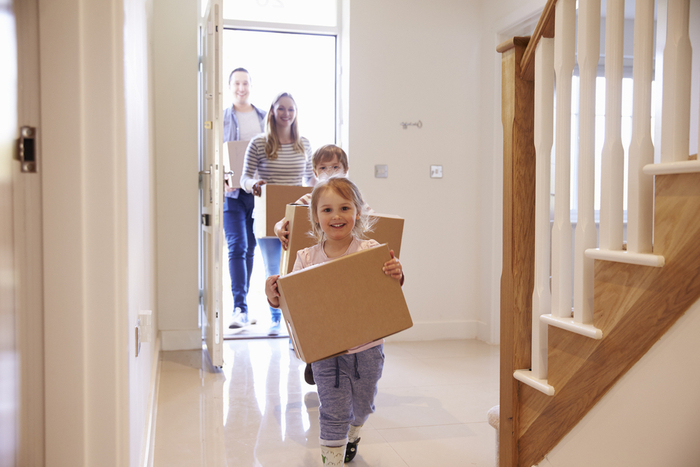 Shifting your little world crafted with love is not an easy task. That too without the essentials of accommodation at the early moving phase of renting. Things can go wayward when you shift to a newly rented space in a blank state.
If you plan to move into a rental space without some home shifting checklist, you are landing in trouble. However, self-furnishing the entire dwelling space can create hefty costs. Additionally, it is not your home chances are unavoidable at times of emergencies.
So, it is essential to chalk out the list of furnishings that are worth your penny. In circumstances of a year-long rent agreement, try following the smart pattern.
Follow the blog for a better insight!
4 Essential Furnishings that You Must Not Miss Out in a Rental Space
The compulsions:
Now furniture and other equipment have a never-ending list in your mind. However, if you are shifting for the short term, you need to have a minimalistic approach. It implies having a list of furnishings that are mandatory for survival.
For instance, you require a bed, mattresses, and pillows for smooth functioning. Yet, you don't need to spend extensively on them or go out of the way to purchase them. With a saving goal, you can cleverly carry things without self-burdening.
Although the point focuses more on the compulsory ones, you don't require holding back those things that you long. Such furnishings can be your favorite couch or an easy chair you love leaning on to while reading. Instead of spending bucks on spacious sofas, you can opt for a resting chair.
You can also smartly manage costs and time by switching over to collapsible wardrobes, and foldable mattresses, etc. It requires lesser space and provides you the comfort of shifting for a short span.
Go for Home-Office Setups:
Most of us have a phase in life – work from home. Tenants falling into the students or working category require settling up to an office space.
But is configuring a home-office desk so effortless? Won't it affect your financial standing?
Your questions have answers with the office and study furniture available at budget-friendly prices. An engineered study table or a portable laptop table can save space and money equally.
So, when you go for a lease or a rental agreement, count upon these life-savers. They save a lot of space, and being durable it does not require sudden changes too!
Prioritize the Kitchen, Cookware, or Serveware Essentials:
Kitchen essentials are a must-have in your list of furnishings, even if you plan to switch for rent yearly. Focus only on the primary kits to save your day and leave the rest for the long run.
Instead of those extravagant lists, cut down your cookware and appliances to a minimum range. Start comparing prices online to avoid spending huge money on kitchen stuff.
Try getting your hands on the multi-purpose appliances and kits. Consider listing them before to avoid hassles at the time of shifting.
Invest in Some Smart Home Automation:
Before you take advice in investing in home automated devices, here is a pro tip for you! Spend your hard-earned penny on when you feel the need for automated devices or gadgets.
You can take the final call of investing in automated lightings, switches, or multi-purpose controllers when you have extra liquidity. Consider spending on them as they improve your standard of living.
However, you don't require to invest in all kinds of automated devices if you are dwelling in a rented space. Smart locks or video doorbells can be beneficial if your tenant has not implemented them.
Also, you can spend your money on automated assistants that make your daily tasks effortless. However, consider checking the costs and comparing every aspect before you wave the green flag for your rental furnishings.
Other than these mindful tips regarding furnishing in a rented property, also think about keeping your belongings safe. Have you thought about it?
Did You Skip Tenant's Insurance in Your Essentials Kit?
If you are planning to find a new cozy nest for one year, consider taking care of your stuff along with the furnishing estimations. Your belongings are nothing but your hard-earned money. So, never skip the coverage part to keep them safe.
Having renter's insurance is an essential element when you are required to protect your items. In unprecedented circumstances like fire, theft, or burglary, claim risk coverage via tenant insurance.
It secures your stuff and provides a feeling of safety or assurance during your rented stay. Apart from such vandalisms or smoke protection, you get covered for the medical expenses of your guests too!
Conclusion
Most of us don't think seriously of all these furnishing checklists while relocating to a rented property. But it is essential to chalk out or plan a list of stuff that you can need so that you don't end impulsive buying. So, start checking today. Have a safe renting experience!
View All Homes For Sale in Denver, CO >>>