Why Installing A House Elevator Sacramento CA Is A Great Idea
Posted by Brian Burke on Wednesday, August 14, 2019 at 6:08 AM
By Brian Burke / August 14, 2019
Comment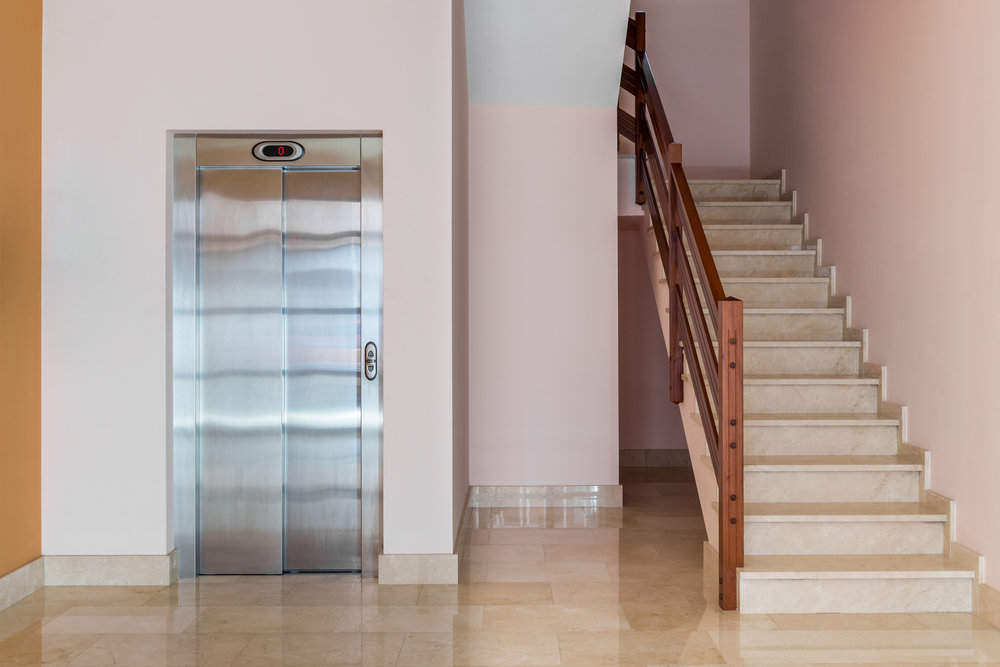 Having a private lift comes with many benefits on top of the flair it adds to your property. When it comes to repair and maintenance, you'll be delighted to know that home elevators only demand reasonable costs. Today, it's not impossible to have your own elevator at home with the latest technological advancements. If you want to know more about residential elevators in Sacramento,here is a website with more information.
Check out the following reasons why installing a home elevator is an excellent option:
Helps Improve Property Value
Among the many benefits of having your own home elevator or private lift is that it will help increase your property's value. This is because a private lift enables buyers to make the most use of your home in their years of stay in the property. Homes with elevators are, in fact, gaining popularity nowadays. A property enjoys a higher resale value with a domestic elevator because upgrades and improvements that provide higher levels of comfort and mobility increase its price when selling.
Helps Save Space
Compared to stairwells, elevators take up less space inside the home. You can even design the elevator to be placed on an outer wall with an indoor entrance for every level of the home.
Aids in Enhancing Functionality
Families that have members with reduced mobility will enjoy having the convenience of a home elevator. And even if the residents don't have reduced mobility, home elevators are still an added functional feature that helps reduce daily occurrences such as climbing a flight of stairs, which can be tedious, time-consuming, and dangerous. The convenience that a home elevator offers makes it an excellent feature for those who want to avoid such activity from their day-to-day routines. This helps them enjoy comfort and luxury inside their homes.
Provides an Improved Home Design
People usually associate elevators with commercial buildings but, nowadays, you can have one at home for a reasonable cost. The lower expenses for installation and maintenance make it a good idea to invest in this added feature for your home. What better way to impress your guests than with this luxurious feature that is not as expensive as it seems. This will come in handy if you're always hosting parties or having friends around at home. Your guests will surely thank you for this convenient feature.
Allows Better Access for All
There are many reasons why a homeowner would like to have a home elevator. Among these reasons is mobility issues among family members or the fact that the home has several stories. Home elevators help residents, likesenior parents, to quickly access different levels of the home, which gives them a sense of independence. Although family members can use the stairs in going up and down, it's easier and safer to do so with a home elevator by just pressing buttons.
Helps Provide Comfort
Adding an elevator to a property also provides comfort that doesn't come with climbing stairs. It's also terrible to imagine what happens to a person who accidentally misses a step when taking the stairs. But with a home elevator, this kind of danger will be eliminated. Even older people can easily and comfortably go up and down the different levels of a home, making a private lift a great investment idea.
Personalize Your Home
Everyone wants what's best for their home because it's considered as an extension of their personality. A home elevator not only gives convenience, but it also adds style to the home. In deciding about the elevator style, you can always choose the one that best suits your personality. You can choose something lavish if you want to make it your home's main attraction. Otherwise, a simple design will make the home elevator blend well into your home. You can select from a traditional wooden cab, a modern glass lift, or a classic steel elevator.
Provides Added Security and Safety
Adding a home elevator to your home can provide comfort to everyone while also granting easy access to people with reduced mobility. On top of this, you can also decide to add restrictions to your home elevator, which can add security for the home. Some elevators can be made with security functions, which allows only authorized people to enter and use it.
Final Thoughts
A home elevator makes it possible for everyone, including those who have difficulty taking the stairs, to easily access all levels of the property. People with disabilities or elderly family members are given total independence when going from one level of the home to another. Aside from convenience, a home elevator can also provide comfort, functionality, and style. A private lift is also a great investment in the home as it helpsimprove its resale value.