Brighton Equestrian Homes For Sale
Included below are Equestrian Homes For Sale in Brighton, CO. If you would like more information on any of these Brighton listings, click the "Request More Information" button when viewing the property details. We can provide you with disclosures, past sales history, dates and prices of homes recently sold nearby, and more.
Check out Horse Property in Brighton. If you've made the decision that you'd like to move to Brighton and live alongside both your family and your horses in a Brighton Equestrian home, then our horse-loving property experts are perfectly placed to offer you all the advice you need. There are a lot of different considerations to bear in mind when looking for equestrian homes in Brighton, and it's important that the property you choose is in the right location and the right size to suit your needs.
And, if you haven't already, be sure to register for a free account so that you can receive email alerts whenever new Equestrian Homes For Sale in Brighton get listed on the market.
If you would like to expand your search, take a look at our page on horse properties for sale in the Denver, Colorado area.
Equestrian Homes For Sale in Brighton, CO
Brighton Equestrian Homes for Sale
June 2, 2023
The content relating to real estate for sale in this web site comes in part from the Internet Data eXchange ("IDX") program of METROLIST INC® Real estate listings held by brokers other than Kenna Real Estate are marked with the IDX Logo. This information is being provided for the consumers' personal, non-commercial use and may not be used for any other purpose. All information subject to change and should be independently verified. Click here for the full Terms of Use.
Ready to find your dream home in Brighton?
Let us help you. Contact Kenna Real Estate at 303-955-4220 to get personalized assistance from our expert real estate agents.
Brighton Horse Property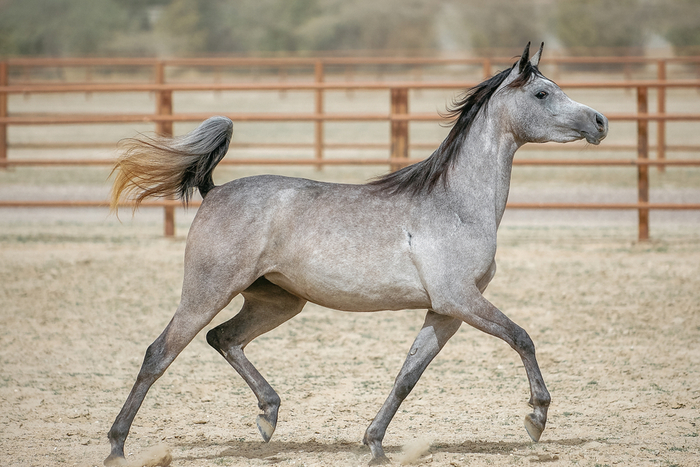 Brighton is a great choice if you're looking for a large property in a friendly small-town community near Denver. You can find some beautiful equestrian properties around Brighton that will enable you to enjoy your dream lifestyle in Colorado. Kenna Real Estate has a team of dedicated real estate experts who can help you to find and buy your ideal horse property in Brighton, CO. We'll support you throughout the process of buying an equestrian property in Colorado.
Living in Brighton
Brighton is a small city in Adams County, with a long farming history and a strong modern economy. Many people commute from Brighton to Denver, but there are also some major employers based in the city, especially in the manufacturing industries. Agriculture still plays an important role, and it's easy to find fresh local produce at markets and farm stands. The Adams County Fair remains a key highlight of the year in Brighton. However, there is much more to this city too. You can enjoy a beer from a local brewery, eat out at one of the excellent restaurants, or attend a concert or art show at the Armory Performing Arts Center. Brighton might be a small city, but it has a lot to offer, especially for horse owners.
Since Brighton is right at the northeast edge of the Denver metro area, it is set in a stunning rural landscape that includes beautiful destinations such as Barr Lake State Park. Many locals like to get out into nature or own their own land where they can enjoy the excellent Colorado climate. The Rocky Mountain Arsenal National Wildlife Refuge is a great place to spot birds and wildlife, although it is off-limits to horses. You will have plenty of other places to ride, but there are also some great spots for hiking and other activities.
Is Brighton Horse Friendly?
Horseback riding is a popular activity in the Brighton area, and many locals own their own land and horses. You can still find many working ranches and homes with acres around Brighton, so it is common to see both working horses and riding horses in the area. Many of the local trails and open spaces are horse-friendly, and it is also easy to access equine services such as farriers and feed suppliers in the area. Brighton is a great place to be a horse owner, whether you are using one of the many local boarding stables or keeping your horse on your own land.
The Colorado Horse Education and Equine Rescue (CHEER) is a local charity that cares for horses that have been neglected or abandoned. You can adopt rehabilitated horses through this charity if you're looking for a new mount or companion animal when you buy your new equestrian property. CHEER also provides educational services and support for local horse owners, so it can be a useful resource if you haven't owned your own horse before or if you encounter any problems.
The Rocky Mountain Quarter Horse Association is also based in Brighton. The Association promotes the quarter horse in this part of Colorado and organizes a wide range of events, including races, educational programs, and social activities for horse owners. If you're a quarter-horse owner, then you may want to participate in some of these activities in Brighton.
Equestrian Trails and Equine Facilities in Brighton
Brighton is a great place to own your own horse, as there are so many places where you can ride. One of the most popular places for horseback riding is Barr State Lake, which combines beautiful scenery with some great trails for horses. The Barr Lake Loop is a good route if you want to enjoy a leisurely ride around the water. The whole loop is about nine miles, so it can be a good place to exercise your horse, but it is flat enough to be a relaxing ride as long as you don't mind sharing the trail with walkers and other users. You can spot a lot of birds and wildlife around the lake, including eagles, which nest in the area.
The Second Creek Trail is another good option for horseback riding near Brighton, especially if you want the challenge of a steeper route where you'll be able to enjoy some stunning views. Second Creek can be a good place to ride during the warmer months as it can be slightly cooler than areas like Barr Lake. The trail is easy to access from Highway 40 in Commerce City, and it has some useful facilities, including restrooms at the recently renovated Broome Hut.
The Brighton area also has a lot of riding schools, boarding stables, and other equestrian facilities. The Morelli Ranch has some of the best facilities, including a great jumping course and both indoor and outdoor arenas. Other popular stables in the area include White Harvest Farms, the Promenade Horsemanship Academy, and the Blackout Ranch, which provide services ranging from training horses through to teaching children to ride.
Homes with Acres in Brighton
The Brighton area has some excellent ranch-style homes and properties with land where you can keep horses. Brighton is one of the best parts of the Denver metro region to look for equestrian properties, as there are many suitable homes in the area. You can find anything from a suburban family home with land for one or two horses to extensive ranch-style properties outside the city.
The best horse properties for sale in Brighton are usually outside the city itself, in the more rural areas. Homes for sale outside of Brighton often come with substantial parcels of land with space for multiple horses as well as barns, stables, and other equine facilities. The farming history of the area is clear in the number of ranch-style properties for sale, and a lot of these properties will already have been used for horses or other animals. Many working ranches and farms still exist around Brighton, but there are also properties that have developed into riding schools or private equestrian properties.
Finding a Horse Property in Brighton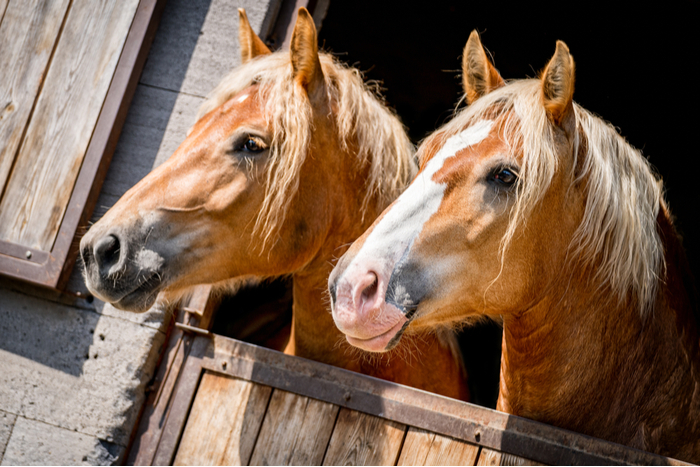 Brighton is a good place to look for equestrian properties near Denver, as there are many homes with acres in the area. However, it's still important to think about what you need from your new home before you begin your search. Your Kenna realtor can then help you to find horse properties for sale in Brighton that are suitable for you and then support you through the process of making an offer and negotiating with the sellers.
You might want to begin your search by creating two lists of features that are essential and desirable for your new home. The essential list should include all the features that the property must have, such as being zoned for horses and the minimum amount of space you need. The desirable list can include any other features that you would like but which aren't absolutely essential. You can then search for properties that meet all of your essential needs and have as many of the desirable features as possible. Having a clear idea of what you are looking for will make your property search much simpler as you'll be able to quickly narrow down the options to suitable homes. You can take a closer look at these to find the best fit for you. Once you've identified the best properties from the listings, you can arrange viewings or ask your realtor for more information about them.
Kenna Real Estate has lots of experience with equestrian properties, so we have made it easy for you to find horse homes for sale through our property search. You can select properties that are zoned for horses and filter the results by the equine facilities you need. You might want to look for homes for sale with stables, paddocks, arenas, or other features. Since you'll be buying a home for yourself as well as your horse, it's important to think about the features that you need too. You might be looking for a home near a good school or one that was built in a specific style. You can search for properties on the Kenna Real Estate site or ask your Kenna realtor for recommendations. We can help you to find the perfect property for both you and your horses.
Tips on Buying Equestrian Properties
If you're about to buy an equestrian property, then you will have a lot more to think about than the usual buyer. As well as looking for the right home for yourself, you will also need to consider the needs of your horses. You might be looking for a simple paddock where you can keep your horse or for a large ranch where you can have as many horses as you like. You might need to consider the following points when you are looking at horse properties for sale in Brighton.
Choose an experienced realtor. Having a realtor who knows the area well is always useful when you're looking for your new home, but it is even more important when you're buying an equestrian property. Realtors who have experience with horse properties will understand what you're looking for and how to ensure that the land is suitable for horses. Kenna Real Estate has a team of experienced realtors who have helped many people to find their dream homes in the Brighton area. We are very familiar with equestrian properties, so we understand your needs and can help you to find the right home for you and your horses.
Check the zoning regulations and local bylaws. Horses aren't allowed on every plot of land, and there can be restrictions on the number of animals you can keep in some areas. Many properties around Brighton are zoned for horses, but the number of animals you can keep will depend on the zoning regulations. In residential areas, you will usually need at least half an acre of land per horse, but in agriculturally zoned areas, you may only need a quarter of an acre for each horse.
Make sure the land is suitable for horses. Horses do best on relatively flat, well-drained land with good-quality pasture. You should check for potential issues such as flooding or landslides. It is also important to watch out for toxic plants such as milkweed that could harm your horses. You will probably also want your horses to have some kind of shade or shelter and some kind of water source, whether this is natural or piped in. You should also think about how many horses you're planning to keep so that you can choose a property that has enough space for them. If you need any advice on selecting a suitable property, then you can rely on your Kenna realtor. We have plenty of experience with equestrian properties, so we know how to choose the right land for horses.
Explore Horse Property in Other Areas of Colorado:
Brighton is where Horse experts like to live
As equestrian real estate experts in Brighton, Colorado we are knowledgeable about all the relevant local bylaws in both Brighton and surrounding areas, meaning that we are perfectly placed to help you determine the size of the property to suit your needs and ensure your horses are as happy as possible in their new home, whilst also ensuring you don't fall foul of any local laws.
Searching for Horse Properties for Sale in Brighton Colorado
Brighton, Colorado is a popular place for horse lovers to live and make a home, meaning you're sure to find a welcoming community of like-minded individuals. It also means that there are a wide variety of different horse properties for you to choose from, meaning that whether you're looking for a small and cozy single-story family dwelling or a huge and imposing estate suitable for several different horses, we can help you to find exactly what you're looking for. We will work with you to thoroughly examine the land on your potential Brighton horse properties to assess any potentially problematic areas, such as land that may be prone to flooding or that is too steep for horses to graze on comfortably. This land may be easy to resurface or may not be an issue for your particular horses, but it is important to understand the land on your property so that if you face any potential expenses to restore it to what you are looking for, you will know what you are committing to before you make the purchase.
Horse-Friendly Homes that Work for Everyone that Loves Horses
Ensuring that your equestrian home in Brighton is perfect for your horse companions is vital, but it is also essential to ensure that the property that comes with the land you need will suit your family and your lifestyle. Each family member will have different ideas of their perfect home, and finding the right one for you is likely to require compromise. That means ensuring that it is easily accessible to a good school if you have children of school age, that you can reach your workplace with ease, and that it has enough space and all the facilities that best suit you too. Owning a large property may well seem incredibly appealing, but it's important to bear in mind that the larger your property, the larger your upkeep costs are likely to be: when assessing what you can afford to buy when looking at horse properties in Brighton it's important to look beyond your mortgage repayments and instead also assess your regular maintenance, upkeep, and other associated costs to ensure that you can afford to comfortably live in and enjoy your beautiful new Brighton Colorado equestrian home.
Why Size Matters When Choosing Horse-Friendly Homes in Brighton
If you have more than one horse or other livestock, such as goats or cattle, then the minimum acreage your property should be will be governed by local by-laws, which will dictate how many horses you can safely house per acre on your property. There are many different reasons why these laws are in place, but their primary purpose is to prevent overcrowding and to ensure that land use and animal well-being are both maintained at healthy levels. Regardless of local Brighton laws, a good rule of thumb when searching for equestrian properties is that you should purchase around 2.5 acres of land for each horse that you own. The quality of that acreage is something that is important to consider: if your land is rocky, swampy, or excessively dry, then it will not provide good pasture for your horses. This isn't a problem in terms of providing the space that they'll need, but it does mean that you'll have to add additional funds to your monthly budget to supplement your animal's diet.
How Kenna Real Estate Can Help
Kenna Real Estate has an experienced team of realtors who have helped all kinds of buyers find their dream homes in Colorado. Our realtors are very familiar with equestrian properties, so we can advise you on everything from the local bylaws on land use through to finding the best pasture for your horse. We can help with your property search and then support you throughout the process of making an offer, negotiating with the sellers, arranging inspections and appraisals, and completing the purchase. We want to make buying your dream home as easy and enjoyable as possible for you.
If you're looking for an equestrian property in Brighton, CO then the listings on the Kenna Real Estate website will be a good place to start. You can select properties that are zoned for horses and narrow down your options to homes with stables, paddocks, corrals, or other features. You can also get in touch for personalized advice from one of our experienced realtors.