Broomfield Equestrian Homes for Sale
When buying a horse property, there are many different things to bear in mind, and these will be determined by whether this is your first foray into the world of equestrian home ownership, whether you are looking to grow your property by buying a larger stable, or even whether you are looking to downsize to a smaller equestrian home. Here are some top tips for buying an equestrian home in Broomfield, Colorado:
Choosing Horse Properties with Good Equestrian Facilities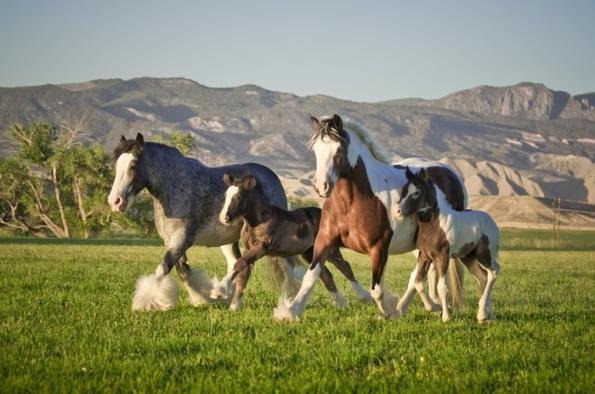 A good horse-friendly home will feature so much more than simply a pleasant home and enough acres of grazing land for your ponies. Some basic equestrian homes don't have anything more than these basic features, but if you're looking for a property that will make your life much easier, then you should also consider the stabling space available at your property, as well as the availability of a tack room if your horses are ridden regularly. You will also need to ensure that your property has good storage space, such as a barn or outbuilding, that will prove an appropriate place for you to store the hay and other essential supplies that your horse will need. For some families, electricity throughout their equestrian facility, as well as the presence of hot and cold running water, are considered essential whilst other families don't need the additional expense that is associated with these facilities. It's important to remember that just because the properties you are looking at may not have the facilities you wish for in their current state, many properties can be renovated and upgraded to meet all of your practical needs. If you're looking for advice on how any of the properties within your Broomfield search can be upgraded or a second opinion on the viability of adding value-adding details to your home, then why not contact one of our equestrian property specialists who will be delighted to help you however possible.
On the topic of additional costs you may need to consider, it is worth assessing whether the horse property in Broomfield that you are interested in has a good level of CCTV and other security systems in place or whether these systems would need upgrading once you move in. Broomfield is an incredibly safe community, but you can never be too careful when it comes to protecting both your family and your animals. It is also worth noting that most insurance companies will require that your tack rooms, outbuildings, and other storage areas are properly secured in order to meet the terms and conditions of your policy.
Finding the Right Horse-Friendly Home in Broomfield for You
Everyone will have different wants and needs for their equestrian property, and no two houses will be the same as you begin your property search. The best thing you can do to help your property search run as smoothly as possible is to create a shopping list of the facilities you would love your new horse property to have: how many bedrooms do you need? Would you like a high-tech kitchen? The list goes on. Once your property specialist understands your unique needs and the features you just can't live without, they will be in the best position to search through the many horse properties for sale in the area and create a shortlist of the best properties for you to view. When you choose to work with us, our specialist team will do all the hard work for you, weeding out all of the inappropriate homes and saving you both time and money.