Colorado Neighborhood & Community Guide For Homes For Sale
Use the guide below to search homes for sale in Denver and surrounding Colorado communities. Each of these pages contains all the active real estate listings for that area, updated every day, every 3 minutes directly from 3 MLS Systems. If you already know which Colorado communities you like, be sure to sign up for email alerts of new listings as soon as they hit the market -- it's fast, easy, automatic and FREE!
Colorado Community Guide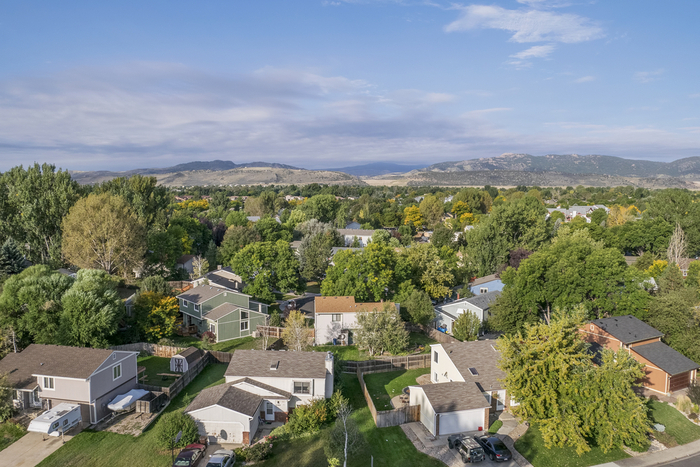 Colorado is one of the most popular places to live in the US. Many people choose to relocate to Colorado in order to enjoy the high quality of life in this beautiful state. If you're planning on moving to Colorado or simply looking for a new home here, then there are plenty of great communities where you can live. Our experienced realtors are familiar with all the local areas from Arvada to Yuma, so we can help you to choose the best places to live in Colorado.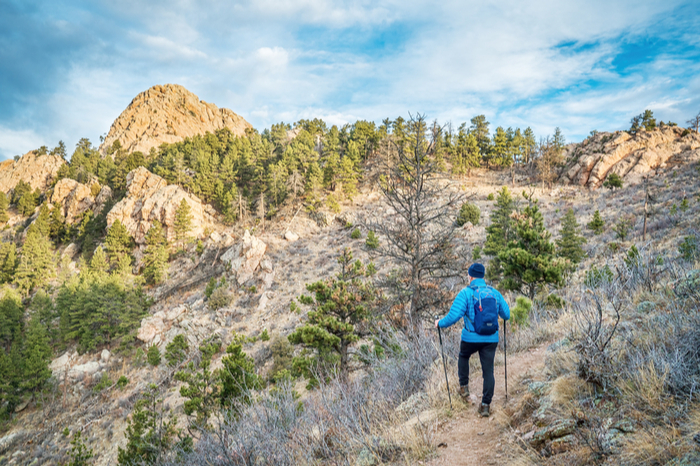 Living in Colorado
Colorado is a large and varied state, but it is best known for its dry, cool climate that allows residents to enjoy an active outdoor lifestyle all year round. In addition to the superb climate, Colorado also has some of the most spectacular landscapes in the US. The Rocky Mountains are one of the main reasons why people visit Colorado as they are ideal for all kinds of activities, including hiking, horseback riding, climbing, and winter sports such as skiing. Many towns and cities in Colorado encourage locals to keep active by providing superb parks, trails, and bikeways.
Although Colorado is largely known for its natural beauty and outdoor activities, its cities also have a lot to offer. City living in Colorado often involves great beer from local breweries, a huge selection of different cafes and restaurants, and a vibrant arts scene with lots of live music. Many Colorado cities have strong and growing economies that are bringing people in to the state, but it is the high quality of life in communities like Denver that are the main attraction.
Colorado has everything from major cities like Denver to small towns surrounded by rural communities such as Sedalia. Whatever kind of home you are looking for in Colorado, Kenna Real Estate can help. Our local realtors can recommend communities that would suit you and help you to find the perfect property in your chosen area. We will be here to support you throughout the whole process of buying and moving into your new home in Colorado.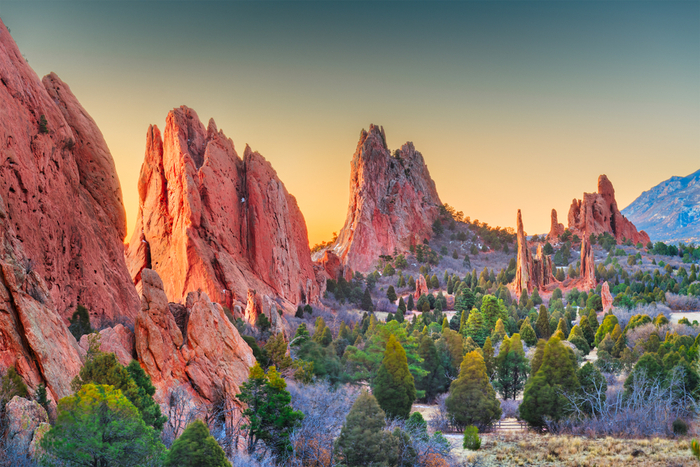 Types of Communities in Colorado
Colorado has something for everyone. The landscape ranges from the spectacular peaks of the Rocky Mountains to the unique red rock formations in the Garden of the Gods. You can find homes set among lush forests or out on the seemingly endless Great Plains. In addition to all of this natural beauty, Colorado has all kinds of different communities. You can find scattered ranches in rural areas, small towns with their own unique characters, and major cities such as Denver.
The Denver-Aurora-Lakewood metro are is the main urban center of Colorado. The metro area is home to about 85% of Colorado's population as much of the state is sparsely populated. Denver is the state capital as well as the largest city in Colorado. It is a key economic and cultural hub as well as the home of some of the top sports teams in Colorado. The Denver area is a popular choice for young professionals but there are also many family-friendly neighborhoods so it has something to offer everyone.
Aurora and Lakewood are less well known than Denver, but they are both great places to live in their own right. Aurora is a large city with a long military history and many beautiful parks. You will also find plenty of great restaurants in this relaxed city. Lakewood has a less centralized feel as there is no traditional downtown area although it does have plenty of good shopping centers. It also has some excellent museums and arts centers as well as many attractive residential neighborhoods.
As well as the three main cities that give the metro area its name, there are also many smaller suburbs in the surrounding region. Some of these have developed relatively recently to provide homes for people who want to be close to Denver. Others were existing small towns or cities that have become part of the expanding metro area. Each of these suburban communities has its own unique character, ranging from the luxury of Greenwood Village to the welcoming Littleton with its frequent community events. If you're looking for a home within commuting distance of Denver then you will have plenty of options among these suburban communities. The rapid population growth of the Denver metro region is partly due to people moving into these surrounding areas.
Colorado also has many other towns and cities outside the Denver metro area that attract lots of buyers. Boulder is a well known destination for all kinds of outdoor activities, including mountaineering and hiking. It also has a thriving arts scene and a vibrant downtown area that is popular with younger buyers. Fort Collins is ideally located near to the Rocky Mountain National Park and many other beautiful parks and trails. It also has some of the best breweries in Colorado. Colorado Springs is a popular tourist destination for its beautiful red stone formations, but it is also considered one of the best places to run a business in Colorado and has a very relaxed and friendly atmosphere.
Outside of the main cities, Colorado has many small towns and more rural communities that can be perfect if you're looking for a tight-knit community or you want more of your own space. Some of these small communities, such as Sedalia and Morrison, are very close to major cities like Denver, so you can enjoy the best of both worlds. However, there are also many small towns, villages, and remote areas where you can get away from it all on your own private land in Colorado. You could find the perfect ski retreat up in the Rockies or a large equestrian estate surrounded by open spaces.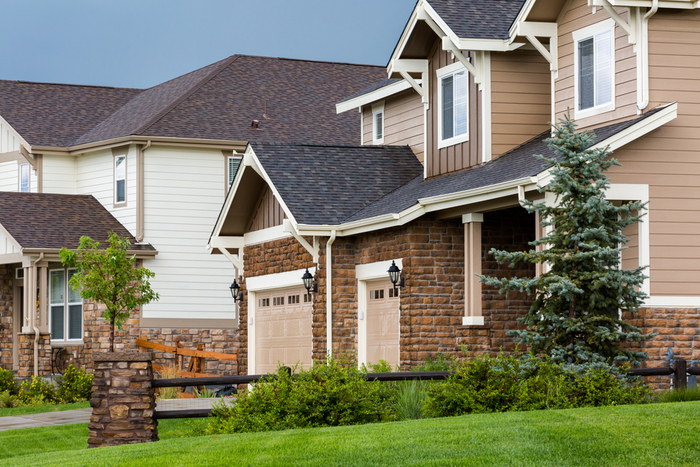 Types of Properties in Colorado
As well as having communities of all sizes, Colorado also has plenty of different properties to suit every buyer. Many people who are looking for new homes in Colorado will be seeking single-family homes in the suburbs, but there are also plenty of condos and apartments near the downtown areas of cities like Denver.
Many communities in Colorado are growing quickly as there is such high demand for properties in these areas. The Denver metro area is particularly popular, so there are many new developments in the surrounding suburbs. However, it is still possible to find some well preserved historic districts in Colorado. Olde Town Arvada is one of the best examples, with a traditional main street that has become a popular spot for shopping and eating out. You can find some beautiful heritage homes in these older neighborhoods that preserve many traditional Colorado styles including the Denver Square and Craftsman architecture. If you're looking for at more rural properties then there are many traditional ranches in Colorado that can give you a direct connection to the Old West.
Colorado is also one of the best places in the US to find lifestyle properties. You can find all kinds of homes in Colorado that will allow you to enjoy your dream lifestyle. Colorado has many superb equestrian properties, ranging from cozy homes with enough room for a couple of horses all the way up to luxury ranches with state-of-the-art facilities. If you prefer to be part of a community then there are many country club and golf homes in areas like Highlands Ranch where you will have access to the best facilities. Colorado has many marijuana friendly neighborhoods, particularly in Denver, which have encouraged many people to relocate to the state. Colorado also has some friendly retirement communities that are ideal for anyone who wants to enjoy the mild, dry Colorado climate and high quality of life.
Which Colorado Community is Right for You?
Colorado has a selection of very different communities that are increasingly popular with all kinds of buyers. Many parts of the state have growing populations and there is high demand for properties in these areas. Since there are so many great options to choose from when deciding where to live in Colorado, it can be difficult to know which is the best choice for you. Every buyer is different so the best places to live in Colorado will depend on your own personal preferences.
You might want to consider the following points when choosing which Colorado community is right for you:
Do you need to be close to a specific location for work, school, or other reasons? You will need to look for properties in this location or within commuting distance. Colorado has good road connections, especially between major cities like Boulder, Denver, and Colorado Springs. The Light Rail System in the metro area also makes commuting easy. You should think about how far you're willing to commute and how you would prefer to travel.
What is your budget? How much you have to spend on your new home will determine which areas you can afford to buy in. Property prices are generally higher in Colorado than the US average, but some areas such as Highlands Ranch and Greenwood Village can be particularly expensive. Other areas are more affordable, but it depends what type of property you're buying. The prices can sometimes be very different in neighboring areas, so it can sometimes be worth widening your search a little to find a better value property or to get more for your money.
What type and size of property do you want to buy? Colorado has all kinds of properties, but some types of homes are more common in certain areas. If you're looking for a high-rise condo then you should focus your search around the downtown areas of larger cities like Denver. Suburban areas such as Englewood and Littleton will be better choices if you're looking for single-family homes. Properties generally get larger and less densely packed as you move out of the city. The neighborhoods will also tend to be more peaceful as you move away from the center of the city.
How do you spend your free time? You should look for a neighborhood where you will be able to enjoy your favorite activities, whether that means being near to an arts center like PACE in Parker or within easy reach of a good walking trail like the Cherry Creek Trail that passes through Cherry Hills Village. Look for a location that has the amenities you need, whatever your interests are. You should choose a community in Colorado where you will be able to live your dream lifestyle.
Thinking about the kind of community you want to live in can help you to narrow down the options before you begin your property search. It can also be helpful to research some of the communities in Colorado to see which ones would be a good match for you. If you need any advice on selecting the best places to live in Colorado then you can always get in touch with one of our local realtors. We can answer your questions about commute times, property prices, or anything else you need to know. Our realtors can also recommend the best communities in Colorado for you.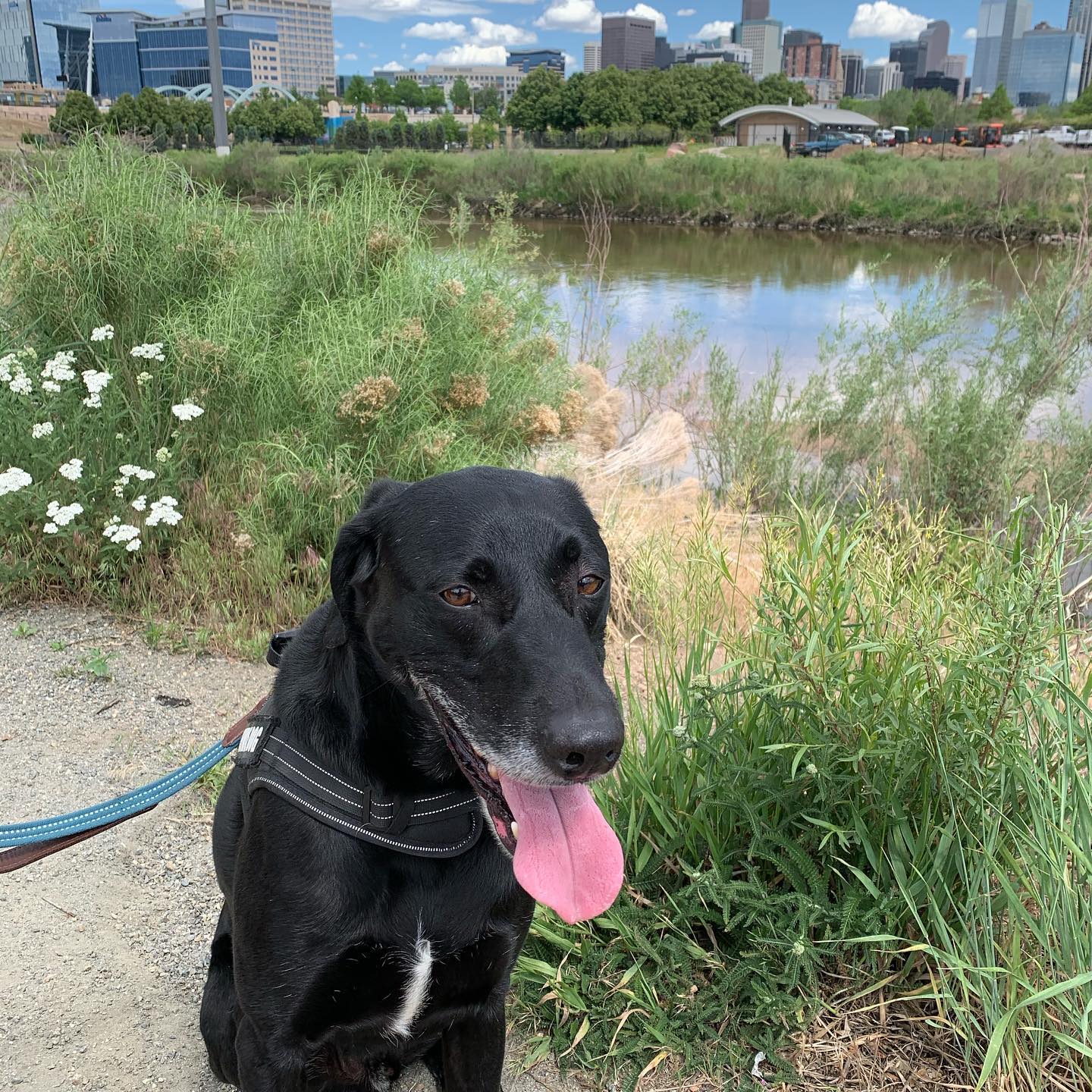 How Kenna Real Estate Can Help
Kenna Real Estate has a team of dedicated realtors who have many years of experience in the Colorado real estate market. Our local realtors are very familiar with all of Colorado's communities, from the urban neighborhoods in central Denver to the smallest towns such as Sedalia. If you're planning on relocating to Colorado or you need help deciding where to move then we can provide the local knowledge you need. Our experienced realtors will also be here to support you throughout the process of buying your new home in the location you choose.
Get in touch to talk to one of our local realtors if you need advice on choosing the best place to live in Colorado. We can help you to find and buy the perfect property in your ideal location. We can also help if you have a property to sell in Colorado. Kenna Real Estate will make buying or selling property in Colorado as easy as possible for you.