Ready to find your dream home in Denver?
Let us help you. Call or Text Kenna Real Estate at 303-955-4220 to get personalized assistance from our expert real estate agents.
Denver Home Loans | Colorado Mortgages | Home Financing Information
Here you will find Information about Financing in Denver and Home Loans, Denver Mortgages, FHA loans, Denver FHA 203(K) Loans, Loan Products, Interest Rates, refinancing, and other home loans. For fast Service, fill out our Quick Loan Application
Conventional mortgages and Conventional home loans are typically mortgage loans for the best of the best. They are, without a doubt, the most scrutinized loans today. The best credit scores get the best rates. The higher the loan is to the value of the property could require steep private mortgage payments. For those with great credit and equity of at least 20%, conventional loans are fantastic products.
For those with less than perfect credit or equity position of less than 20%, comparing conventional mortgages to other products such as FHA or VA is a must.
FHA, or the Federal Housing Administration, was formed by the government in 1934 to improve housing standards and conditions. FHA does not lend money, it simply insures that the lender will be paid if the buyer defaults. FHA mortgages are much more forgiving when compared to conventional mortgages. It's always the decision of the private lender (Investors, banks, credit unions, etc.) to determine whether or not to lend money.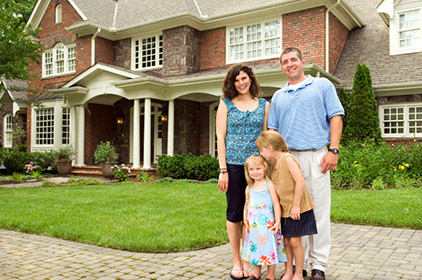 What Is An FHA Home Loan?
FHA loans are offered by Denver area lenders. The FHA does not make loans. It insures, in the event of a default, mortgage loans made by approved lending institutions, such as credit unions, mortgage companies, or banks.

Advantages of FHA Loans
Low down payment - 3.5%
Less stringent loan underwriting guidelines - higher debt-to-income ratios allowed.
Fully assumable (With qualifying - this will be HUGE in the near future!)
30 yr, 20 yr, 15 yr and ARM programs available
Financing Eligibility Requirements
FHA financing may be by any qualified person, whether a U.S. citizen or not. However, the property must be the occupying borrower's principal residence. The borrower must also have a social security number.
FHA Mortgage Insurance
Mortgage insurance is required on all FHA loans. The insurance is collected monthly by the lender and paid to FHA, which in turn reimburses lenders in the event of loan defaults.
MIP (Mortgage Insurance Premium) is a one-time premium calculated as a percentage of the loan amount. This fee is usually 100% financed and added to the base loan. Currently, this fee is 1% of the loan amount.
Co-signers
FHA allows a borrower to use a non-occupying co-signer for purposes of qualifying for the loan. The co-signers income, assets, liabilities, and credit history are included in the determination of creditworthiness. The co-signer must be a blood relative, or, for an unrelated individual, there must be documented evidence of a family type with a long-standing and substantial relationship not arising out of the loan transaction.
Seller's Concessions and Costs
The seller can typically contribute up to 6% towards the buyer's closing costs and prepaid items.
The ONLY "non-allowable" cost to the seller is the Tax Service Fee. Generally, about $75. (Many people out there still think these fees are in the hundreds of dollars. Not anymore.)
And Don't Forget...
Gift funds can be used as part of the borrower's down payment, generally under the same terms as the co-signer requirements.
Colorado VA Home Loans
VA mortgages offer an attractive loan choice for veterans and their families. The loans are guaranteed by the Veterans Administration. Below are a few specific eligibility requirements to qualify for a VA loan:
Veterans who served a minimum duty who was not dishonorably discharged
Active duty for 181 days
Un-remarried surviving spouse of eligible veteran
Reservists/National Guard
Joint loans with veteran and non-surviving spouse with VA approval
Joints loans involving two unmarried veterans
Must obtain Certificate of Eligibility with minimum of 25% guarantee
100% Financing – No Down Payment Required
Because these loans are guaranteed by the VA, qualified individuals are allowed 100% financing on home purchases without having to pay private mortgage insurance. VA mortgages have extremely competitive rates, with most lenders with a minimum credit score of 620.
Denver Jumbo Loans
A jumbo mortgage is a mortgage loan in an amount above conventional conforming loan limits. For example, in Douglas County, CO, this means loans for more than $417,000. This standard is set by the two government-sponsored entities, Fannie Mae and Freddie Mac, and sets the limit on the maximum value of any individual mortgage they will purchase from a lender. Typically lenders prefer to have a larger down payment from jumbo loan seekers.
Portfolio Loans
A portfolio mortgage is a loan that does not confirm to the guidelines set forth by Fannie Mae or Freddie Mac. Rather an investor creates the guidelines for, underwrites, funds and services. An investor creates its own set of standards by which the lend money with portfolio mortgage loans. A portfolio loan is not sold on the secondary market, meaning, the investor who gives you the loan is who you will make your payment to each month.
Denver Mortgage Resource website that has plethora additional of information including mortage calculator, closing cost estimator and weekly updates about mortgage rates.
Down Payments On a Mortgage
Here are the latest down payment requirements for purchasing a house in Colorado:
Colorado Conventional loans (non-government loans)
Primary residence = 3% down (income limits may apply - call for details)
Primary residence = 5% down (no income limits - available to everyone)
Second home = 10% down
Investment property = 20% down
Colorado FHA loans
Primary residence only = 3.5% down
VA loans
Primary residence only = 0% down
CHFA loans
Primary residence only = $1,000 minimum - call for details
Jumbo loans
Primary residence = 10% down
Second home = 20% down
Investment property = 25% down
For all types of primary residence loans (except jumbo loans), the entire down payment can be a gift from a relative of the borrower. For jumbo loans only, the borrower needs to put 5% of the purchase price into the transaction from their own funds. The rest of the down payment can be a gift.
Two Types of Bankruptcies
Chapter 7: Debts are wiped out and no longer due. They are discharged.
Chapter 13: Debts are "reorganized". The court provides a payment plan to pay the debts.

Discharged if the person sticks to the payment plan
Dismissed if they do not stick to the payment plan
Conventional Loans
Conventional loans are non-government loans
Chapter 7 Bankruptcy

4 years from the discharge date
2 years from the discharge date with extenuating circumstances (death of a spouse, serious illness). Divorce is not an extenuating circumstance.

Chapter 13 Bankruptcy

2 years from the discharge date
4 years from the dismissal date (2 years with extenuating circumstances)
FHA Loans in Colorado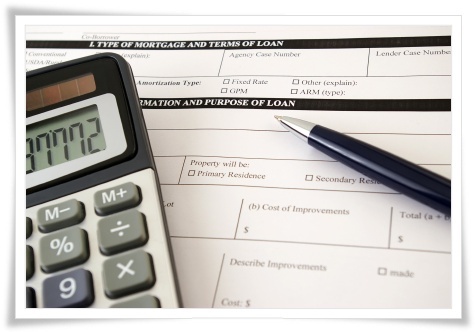 Chapter 7 Bankruptcy

2 years from the discharge date
1 year with extenuating circumstances

Chapter 13 Bankruptcy

1 year of the payment period must have elapsed
All payments must be made on time
Need approval of the court
VA Loans in Colorado
Chapter 7 Bankruptcy

2 years from the discharge date
1 year with extenuating circumstances

Chapter 13 Bankruptcy

1 year of the payment period must have elapsed
All payments must be made on time
Need approval of the court
Additional Restrictions That May Apply
The borrower must have "re-established good credit", meaning they had no late payments, collection accounts, or any other derogatory credit for the 12 months prior to the loan application.
To re-establish credit, you must use credit.
The guidelines mentioned here are ONLY for Fannie Mae, FHA, and VA. The borrower must ALSO comply with the guidelines of the individual lender and the mortgage insurance company (if the loan is a conventional loan).
If you have any questions or want to get pre-qualified for a Home Loan, contact us or call Now 303-955-4220.
Fill out this form and we will contact You ASAP.