Understanding Conventional Home Mortgages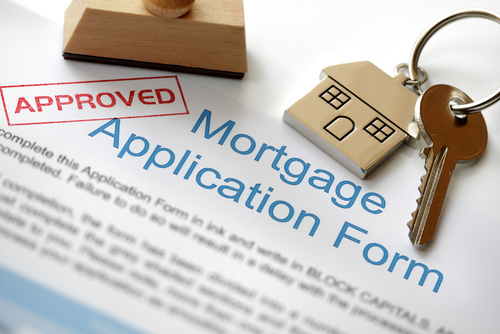 Federal Housing Authority or FHA home loans can be the perfect choice for first-time buyers who might otherwise find it difficult or even impossible to get on the property ladder. For those people with a good credit score, however, conventional loans may provide more choice and flexibility for homebuyers.
Conventional home mortgages are those that are not guaranteed by either the Veterans Administration (VA) or the FHA and so are loan programs that just exist between you and your lender. Compared to FHA lenders, banks and companies offering conventional home mortgages generally have a more stringent set of criteria in order for you to be accepted for a loan.
They will also often demand a down payment of between 10 and 20 per cent. Some lenders in Denver Colorado may offer mortgages with just a five per cent down payment but they will then often demand you pay for mortgage insurance until your equity gets to the ten or 20 per cent level.
Types of Conventional Mortgages
Options included fixed rate loans, where the interest rate never changes and where a proportion of each of your repayments clears some of the original debt and some goes towards the interest charges. You can also choose an interest-only loan or an adjustable rate mortgage. Both will be affected by interest rate changes.
Home mortgages can also be either non-conforming or conforming to standards set by Freddie Mac and Fannie Mae. Conforming loans are usually for less than $417,000 to buy a home for a single family, although this figure rises to $625,000 in Hawaii and Alaska. Freddie Mac and Fannie Mae buy conforming loans from the banks and then sell them on as securities. Non-conforming mortgages can also be called jumbo loans, referring to the fact that they are for more than the $417,000 level.
Benefits of Conventional Mortgages
These will generally take less time to process than a VA or FHA loan but you will need to have an excellent credit score of at least 620 and possibly above 740 if you do not want to have to pay an additional fee. If accepted, however, one of the major advantages of a conventional mortgage is that you may not have to pay mortgage insurance premiums, saving you cash each month and when you initially buy your property.
On a FHA loan, you will have to pay a charge for mortgage insurance in order to ensure that your lender can get back some of their loan if you do default. This is a one-off fee as part of your closing costs and then regular payments. Some conventional loans may require mortgage insurance but most do not request an upfront payment at closing. Most average loans will not need you to have this insurance at all if your down payment is at least 20 per cent.
Another benefit is that conventional mortgages can be used to buy rental or investment properties and not just your home and there is no maximum to the amount that you can borrow, as long as you meet the lenders criteria and can afford the repayments.
There is also more flexibility available on the term and the repayments if you qualify for a traditional home loan. You may choose an adjustable rate home loan, for example, where your interest charges will be lower for a certain period at the start of your repayment term. Generally, FHA mortgages will last for 30 years and every payment will be made up of a repayment towards the borrowed amount, mortgage insurance, real estate taxes, and added interest.
Downside of Conventional Loans
These sort of home mortgages may not be suitable if you have a poor credit history or none at all, or if you have a history of bankruptcy, short sale, or foreclosure. Traditional loan lenders may demand that a minimum period of between two and four years passes before you will even be considered for a mortgage.
You also will not be able to use cash gifts you receive as part of a down payment on most conventional loans. This differs from FHA loans, for example, where recent cash gifts from checked sources can be counted towards a down payment and any amount you received more than around three months previously do not have to be accounted for at all.
Conventional loans also allow sellers to pay just three per cent of the total loan amount in order to fund their buyer's closing costs, compared to the six per cent allowed by FHA loans. Read More.