Denver Metro Property Management
Kenna Real Estate Property Management Division is your premier Denver Property Management company
We specialize in managing Residential properties, single family homes, multi family, and luxury home rentals in the Denver area including the Suburbs. Kenna Real Estate is the property management company as our properties are consistently clean, located in desirable locations, and managed with a personal and professional touch. our top priority is customer service. We are highly staffed with over 12 years experience managing and maintaining hundreds of Luxury apartment rentals. We are not your typical Denver property management company. We offer the marketing and the experience that is needed to make sure your home is Rented, cared for and managed in a professional manner so you can relax and know you are taken care of. Just hand us the Keys, we will do the rest.
We also go above and beyond by offering you the homeowner a new insurance solution designed to protect your monthly rental income from a broad range of tenant situations that can lead to non-payment of rent. You can start protecting your residential rental unit at any time during a lease period and can receive up to six months of rent recovery. Plus, there™s reimbursement for some of the legal expenses to help you through the eviction process.
Are you Looking for an expert Denver Property Manager?
Kenna Real Estate Property Management was founded by Brian Burke who Managed and Maintained such Denver luxury Communities as the Breaker's, Westlake Greens, just to name a few, with the mission of increasing the quality, communication, and the making entire rental process simple and easy on both the Home Renter and the homeowner. We reduce the costs in professional property managers in Denver. Our in-depth understanding of how to manage properties, combined with large investments in technology and infrastructure, allows us to manage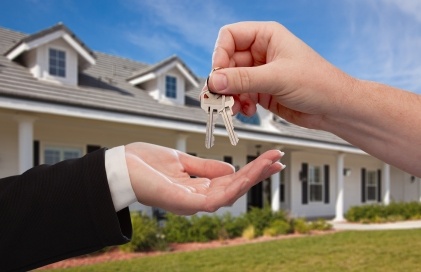 properties like homes, not rentals. As an example, we do monthly drive-by on every property then email you an exterior Photo four times a year to ensure good curb appeal. Then we visit the tenants/ renters, an average of four times per year to check in and change furnace filters. We also conduct "pop in" no notice check-ins and provide you with a detailed annual photo-summary of your investment.
Most homeowners feel uncomfortable about renting out their homes.
If you have to move and have a home that you may not be able to sell Renting out the house may be your best option. We do an intensive Credit Check and Background check From Transunion along with a written and verified application to help assure that you are getting a renter that will take care of the house as is was their own home. Please check out the nice Rental Homes we have Leased or are leasing. You we see we have an Inventory or High-End Homes. The home we Manage must be Clean, well cared for and looking Good.
We provide professional experienced Property management
This ensures that your property is managed to the highest levels and standards during the entire rental cycle not just the lease term . Where other Denver property managers simply collect rent, Kenna Real Estate better serves the owner by conducting 12 annual drive by inspections and are inside the property on an average of 4 times per year. We organize the maintenance, check on the renters, provide a monthly and yearly statement for your taxes and so much more.
Best of all we have no maintenance mark-ups
We hire only the best vendors and pass our considerable purchasing power right to the homeowner. With over 35 years experience in Property management, maintenance, construction and real estate through us you now have access to the best venders and contractors available. With our experience we can troubleshoot the problem and notify the proper vender and make sure with follow up to you and the renter that the work is completed. We will notify you before any and all work is done on the home.
Vacancies are the number-one killer for a rental property.
Kenna Real Estate Property Management Division has an unparalleled wealth of experience in the Denver rental property leasing...locating qualified tenants and placing them quickly into homes that match their needs. Not surprisingly, this process takes a tremendous amount of resources and know-how. We have renters contacting us each day and need home to lease. We may have a renter for your home now.
We offer Property Management services to the entire Denver Area including but not limited to Highlands Ranch, Centennial, Greenwood Village, Cherry Hills, Cherry Creek, The Preserve in GV, Littleton, Lakewood, Aurora, Parker and more.
To find out how and why we are one of the premier Denver property management companies, please feel free to contact us for a one-on-one consultation to evaluate your needs. We have references available from renters and homeowners to verify out services.