Buying and Renting Out in Denver
Real estate investments aren't just about selling your properties for a profit. You can also earn a regular income from your property by renting it out. Some investors do this while waiting for the market to rise so they can sell at a profit. However, in other cases, the main purpose of purchasing a property is to rent it out.
Investing in Denver Rental Properties
Denver area Rentals are a unique form of real estate investment as they can provide a regular income from your tenants. However, you will still enjoy the same benefits as other real estate investors. You will own a valuable asset that can increase in value as property prices rise. Any work that you do on the property can also add to its value if you decide to sell it in the future.
Rental properties can therefore give you more options for making money from your investment. You can generate income from the property for as long as you choose. If there is a change in the local property market or your own personal circumstances, then you can put the property up for sale.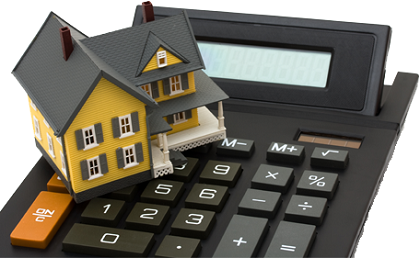 All kinds of properties can be rented out. Many people start by managing a vacation rental or a spare room in their own homes. However, if you have money to invest, then it can be more profitable to buy a separate rental property. A single-family home is usually the best option for a first-time investor as it will be easier to manage. Other options include renting out shared properties (e.g., to students) or purchasing a multiple-occupancy building or commercial rental property.
Although you can buy any property and rent it out, it is also worth considering the possibility of buying and selling tenanted properties, which can add to your profits. You won't have to find new tenants right away, and a profitable rental business can attract more interest from investors.
Rentals can be a very profitable investment, but it is important to be realistic about the costs and challenges involved too. You should familiarise yourself with the local real estate market so that you know how much you'll need to spend and how much you can expect to charge for the rent. You will also need to learn about the process of buying and renting out a property and all of the legal responsibilities you will have as a rental property owner.
How to Invest in Rentals
Investing in rental properties begins in the same way as any real estate investment. You need to find the right property, arrange financing, and agree on a price with the sellers. However, it's important to keep your aims in mind during this process. You aren't buying a house to live in or to sell. You are looking for a property that you will be able to rent out for a profit.
The main difference between buying rentals and buying properties to sell is your target market. The people who are renting in Denver will be looking for different kinds of properties than those who are buying. You might want to target a particular subset of renters, such as university students or young professionals. The type of property you choose, and its location should be determined by the rental market in Denver instead of the sales market.
The way that you make money from the property will also be different. Instead of selling the property to make a profit, you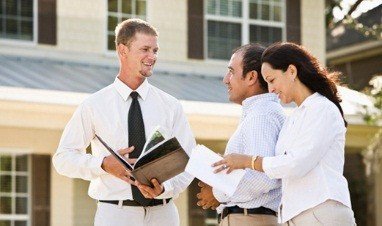 will need to find responsible tenants who will provide you with a regular income. You will need to ensure that the property stays occupied in order to cover the costs of buying and maintaining it. As the property owner, you will also be responsible for maintaining the property to the correct standards. It's best to buy properties that are already at a high standard so that you can start renting them out quickly rather than having to fix them up first.
You will also need to be aware of your legal rights and responsibilities. For example, you must ensure that you have the correct insurance in place for a rental property and that you have the right lease agreement. You should also ensure that you know what steps you can take if you have any issues with your tenants.
If you choose the right property and get good tenants, then you should have a steady stream of income from your rental property. It may take some time to start seeing a big return on your investment, but some properties can start to generate a profit very quickly. Ideally, you should be able to make a profit from the rental income after covering the mortgage repayments and any other costs. You will also be able to make a profit if you sell the property in the future.
Pros and Cons of Buying Rentals
Rental properties can be a very profitable investment, but it is important to consider both the pros and cons before you buy. You need to have a clear plan for how you will generate a profit from your investment, so you must be aware of the costs and potential risks involved.
The advantages of buying rentals are:
You can generate regular income rather than a one-off sale. Rental properties can actually end up generating more profit in the long term, especially once the mortgage has been paid off.
If you do decide to sell the property in the future, you can generate even more profit from your investment. The property market tends to rise in the long term, so you can pick the right moment to sell.
Having tenants in your property can be better than leaving it empty. As long as you have responsible tenants, the property will be looked after, and any issues will be reported to you quickly. If you decide to sell, then lived-in properties can be more attractive to buyers too.
The added income from a rental property can make it a great option if you want to get the best returns on real estate. However, it is important to be aware that these extra benefits come along with some additional costs.
The disadvantages of investing in rental properties are:
Having to ensure that the properties are occupied. If your tenants leave, you need to get new ones in there as soon as possible, or you'll be spending money maintaining a property that isn't generating any income.
Issues with tenants can arise, including delays in payment, problems with the neighbors, or damage to the property. If you have good tenants, then you can avoid these issues, but it isn't always possible to tell who will look after your property well. You may end up with extra costs or even a legal dispute if you need to evict a tenant.
Maintenance costs will take away from your profits. You'll also have to invest time into looking after your property or hire someone to manage it for you. With someone living on the property, there will be some wear and tear. You'll also have to ensure that everything is kept in working order.
The property market isn't completely predictable, so the value of your property and the rental income it can generate could decline. Although the Denver real estate market tends to improve in the long term, there could still be periods where your returns are lower than you would like.
Is Buying Rentals Right for You?
Buying a rental property could be a good idea if you are looking for a longer-term investment that will generate a regular income. You can also generate rental income from a property that you intend to sell in order to increase your profits.
However, you will need to consider whether you have the time and energy to manage a rental property. In order to generate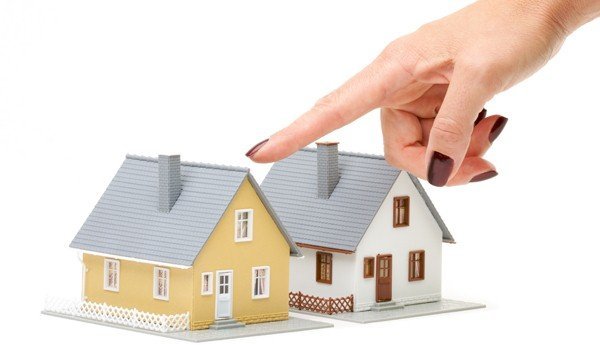 income, you will need to ensure that you have good tenants in the property. If your tenants leave, you'll need to search for someone to replace them. You will also be responsible for maintaining the property. You may need to arrange and pay for repairs if you aren't able to perform them yourself. You'll also have to check that the property meets all of the relevant requirements, such as fire safety.
You can hire someone to manage the property on your behalf, but you'll still need to consider the costs. In order to make a profit on rentals, you must be able to generate more in rent than you spend on buying and maintaining the property.
How Kenna Real Estate Can Help You Invest in Denver Real Estate
Having an experienced realtor on your side can make all the difference when you invest in real estate. If you're interested in buying rentals in Denver, Colorado, then we can help you to find the right investment property. We can advise you on the best neighborhoods in Denver to invest in and the kinds of properties that tenants are looking for in these areas. With the support of Kenna Real Estate, you can invest in the right rental property.
We offer one-stop shopping on Rental Investments.
We can get you matched with with a lender, Find your investment home for you and manage the home for you. All you have to do is get your monthly check. Click Here for information on property management services.
Invest in Real Estate using non recourse loans or borrow money from your 401k
Denver Newest Rental Homes
November 30, 2023
Denver Newest Rental Homes by Price
The content relating to real estate for sale in this web site comes in part from the Internet Data eXchange ("IDX") program of METROLIST INC® Real estate listings held by brokers other than Kenna Real Estate are marked with the IDX Logo. This information is being provided for the consumers' personal, non-commercial use and may not be used for any other purpose. All information subject to change and should be independently verified. Click here for the full Terms of Use.
Ready to find your dream home in Denver?
Let us help you. Call or Text Kenna Real Estate at 303-955-4220 to get personalized assistance from our expert real estate agents.