Denver, CO Equestrian & Horse Properties
Included below are Equestrian Properties For Sale in Denver, CO. If you would like more information on any of these Denver Horse Property listings, click the "Request More Information" button when viewing the property details. We can provide you with disclosures, past sales history, dates and prices of homes recently sold nearby, and more.
Once a significant outpost during the Gold Rush, the Denver area has a definite "old west" background. That history attracts (or perhaps creates) many Colorado horse lovers and has made equestrian centers some of the most efficiently maintained and expertly staffed facilities in the world.
Yearly events showcase horse skills and riding, while plenty of stables provide homes for horses whose owners do not have acreages. For horse enthusiasts seeking property, there are plenty of options with Denver, CO equestrian homes, Horse ranches on the market, and other scenic areas of Colorado.
And, if you haven't already, be sure to register for a free account so that you can receive email alerts whenever a new Equestrian Property For Sale in Denver gets listed on the market.
Equestrian Properties For Sale in Denver, CO
Denver Equestrian Properties for Sale
December 9, 2023
$1,000,000
Med. List Price
Denver Equestrian Properties for Sale by Price
The content relating to real estate for sale in this web site comes in part from the Internet Data eXchange ("IDX") program of METROLIST INC® Real estate listings held by brokers other than Kenna Real Estate are marked with the IDX Logo. This information is being provided for the consumers' personal, non-commercial use and may not be used for any other purpose. All information subject to change and should be independently verified. Click here for the full Terms of Use.
Ready to find your dream home in Denver?
Let us help you. Call or Text Kenna Real Estate at 303-955-4220 to get personalized assistance from our expert real estate agents.
Finding a Horse Property in Denver
The Denver region has some of the best horse properties and Ranches for sale in Colorado. Since you will have so many properties to choose from in this area, it is important to think about the type of home you want so that you can narrow down the options. One simple way to do this is to list the features that you would like your new home to have. You should think about the features that you need for yourself as well as for your horses.
It can be helpful to organize these features into three lists so that you can use them to select the best horse property for you from our listings:
Essential features that the property must have. Use these to select properties that are suitable for you from the listings so that you don't waste time looking at homes that don't have the features you need.
Unwanted features that you want to avoid. Use these to quickly rule out properties that aren't right for you.
Desirable features that you would like your new home to have but which aren't essential. When you are comparing property listings, you should look for the properties that fulfill most of these criteria.
Kenna Real Estate has helped many buyers find the perfect horse property for sale in Denver. We understand the needs of horse owners, so we have included plenty of options in our property search to help you choose homes with equestrian features. You can choose only to see homes where horses are allowed in our property listings and then narrow down the results according to the features you would like them to have. You can select homes that have their own barn, stables, tack room, equestrian arena, or other features that you want.
If you need any help finding an equestrian property in Denver, then you can always get in touch with one of our local realtors. We can provide more information about the listings, offer advice on your property search, or recommend homes for sale in Denver that would be a good match for you.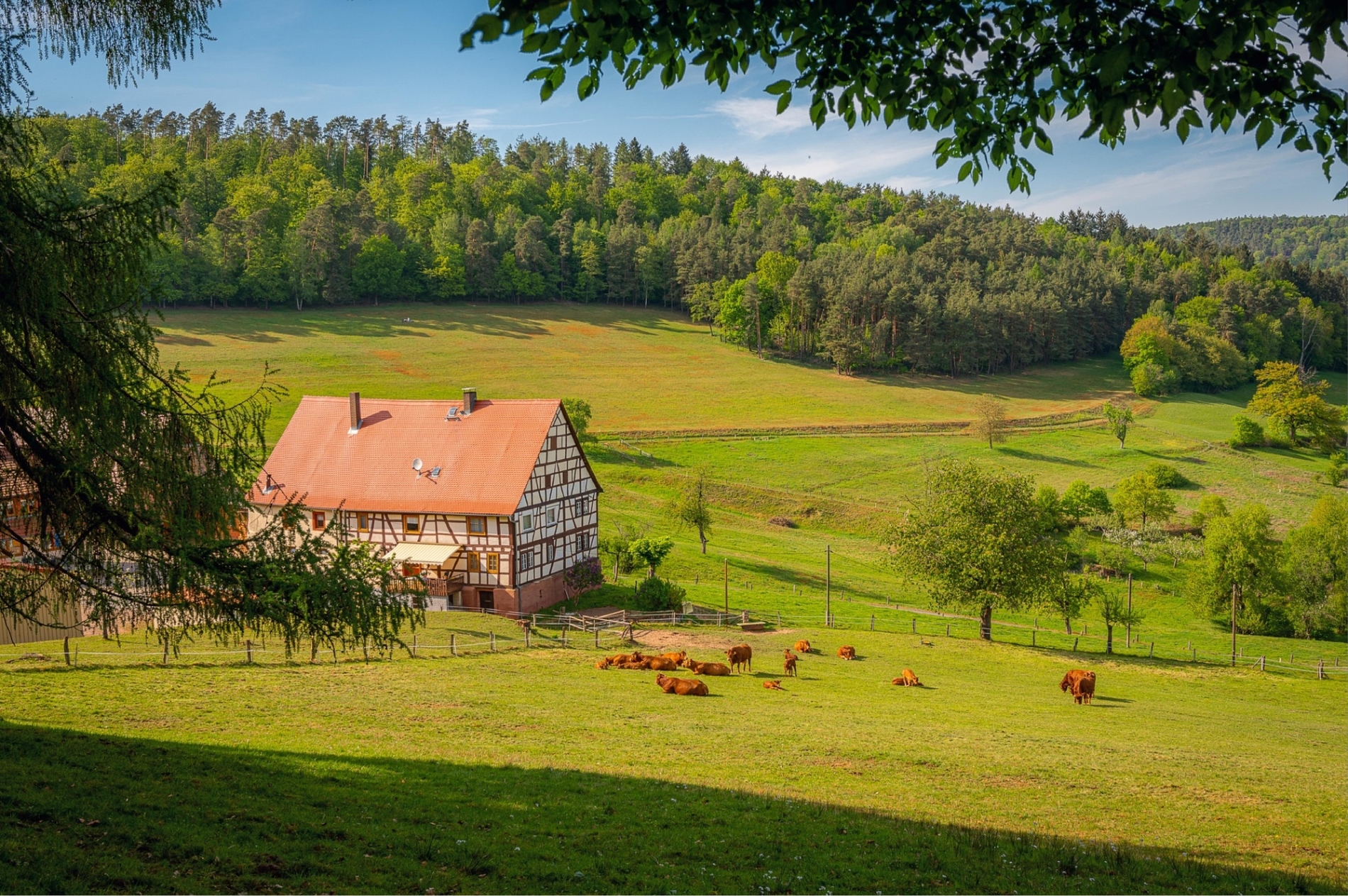 Tips on Buying Equestrian Properties
Buying an equestrian property can be an enjoyable experience, but there are also challenges involved in finding the right home for you and your horses. As well as all the usual considerations when buying a new home, you will also need to ensure that the property is suitable for your horses. Your Kenna realtor will always be there to offer advice, but thinking about the following questions could be a good start when you are choosing your new home.
Is the property zoned for horses? Horses are allowed on many homes with acres in Denver, but it's always a good idea to check the local bylaws and zoning regulations before buying land. You must ensure that the property is zoned for horses and suitable for your purposes, including any future changes you would like to make, such as building a stable. Your Kenna realtor will be familiar with all the local regulations so we can advise on which properties are right for you.
How many acres do you need? The amount of land you need will depend on how many horses you're planning to keep. You should generally allow at least 2.5 acres for each horse, but the local zoning regulations may set a minimum amount of space per horse. You may also want to allow more space so you can set up your own jumping course, keep companion animals, or make other uses of the land. However, it's important to think about the maximum amount of land you are able to manage. You don't want to end up with a property that is too expensive or time-consuming for you to maintain.
Is the land suitable for horses? Colorado is one of the best places to own horses, but that doesn't mean that every piece of land will be right for you. The best equestrian properties should have good-quality pasture on well-drained land that doesn't slope too steeply. Horses will also benefit from having some form of shade and protection from the weather, such as a shelter or some trees. A reliable water supply is also essential for horse properties. Some of these elements can be added or improved if necessary, but you should consider the cost of any work that needs to be done when making an offer on the property.
Are the structures safe and well-maintained? If you're buying a property with outbuildings, such as a barn or stable, then it is important to inspect them just as carefully as the house itself. Check the quality of the structures and make sure they are suitable for your needs. Remember to look at smaller structures, such as the fencing, as well as any buildings.
Are there any potential hazards or problems? You need to be sure that your horse will be safe on the land you're buying. Check for any potential hazards such as flooding, landslips, or plants that are toxic to horses. If there are any issues, then it may be possible to arrange for the seller to tackle them before you take over the property or to deduct the cost of the work from the sales price. If this is not possible, then there may be extra costs or delays before you can bring horses onto the property, so keep this in mind when choosing your new home. Your Kenna realtor can recommend local experts who can help with drainage problems, identifying toxic plants, or other issues that need to be addressed.
A Little About Equestrian Homes In Denver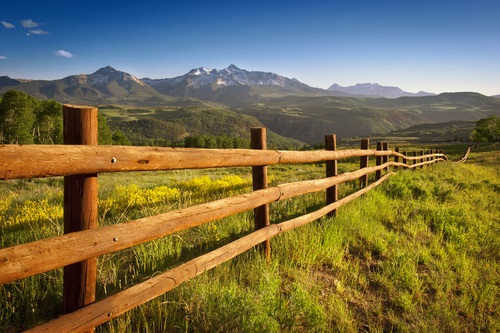 From Cherry Hills, Colorado, to Greenwood Village and the wide-open landscapes of Littleton, CO, there are equestrian homes throughout our Denver area and surrounding cities to appeal to all types of buyers. In the high-end price range, buyers can find complete luxury in multi-million dollar estates surrounded by woods with private horseback trails and premier home amenities. More affordable options include cozy ranches with horse stall barns, corrals, and fenced acreages.
The Lifestyles Of Ranch Living & Horse Properties
The best news about living in and around Denver is that boarding your horse(s) isn't necessary! There are usually plenty of equestrian homes for sale in nearby communities like Arvada, Parker, and Lakewood. Here, you'll find well-maintained properties with idyllic surroundings and picturesque backdrops, all with room to roam and wonderful stables. With so many horse-friendly homes on the market, there's no reason why you can't have a horse and ride it too!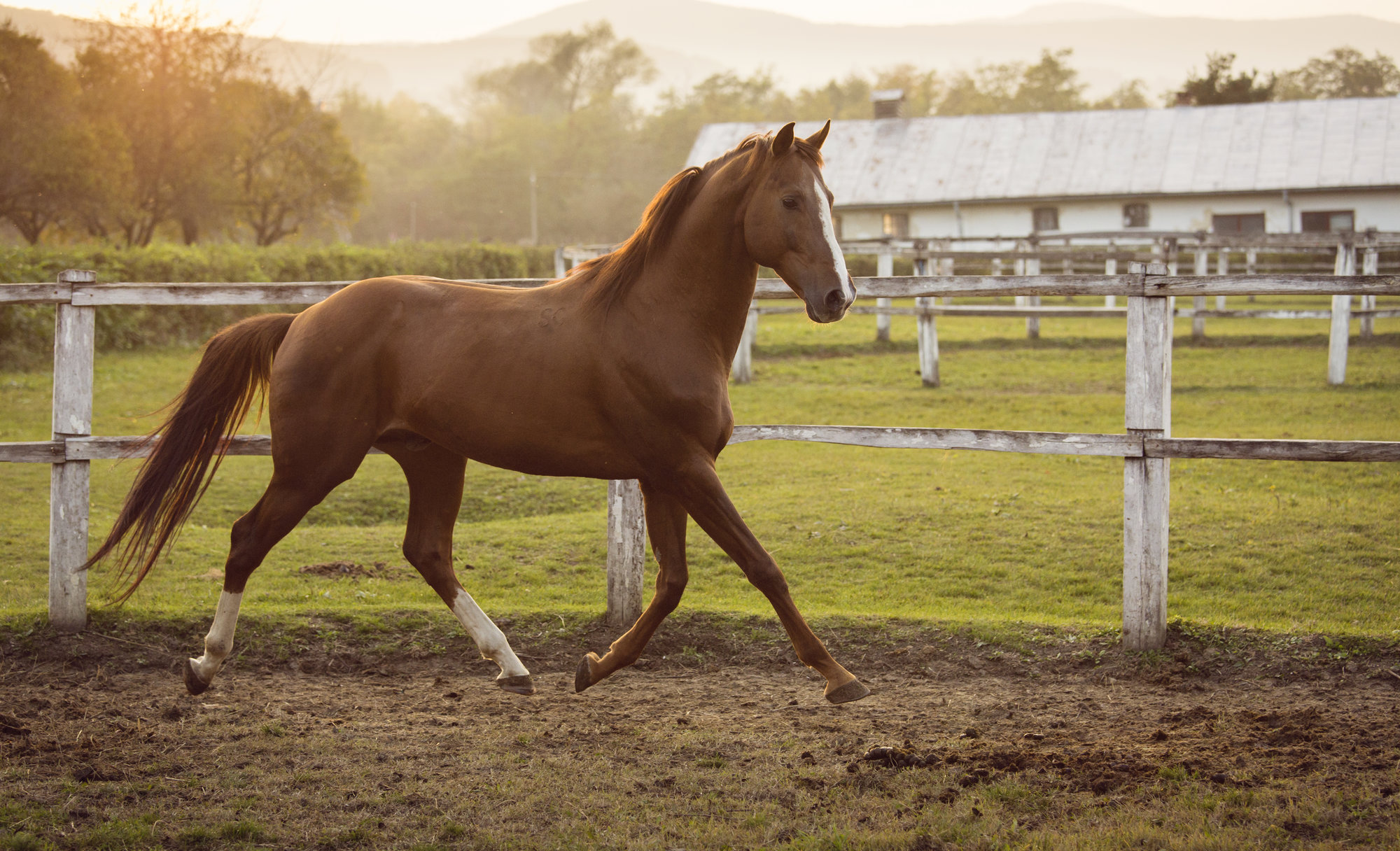 Kenna Real Estate: Denver Horse Properties Offer Variety for Interested Buyers
Are you looking for a Denver property in an equestrian community? Or, are you interested in selling a horse property you own? Let Kenna Real Estate help you get just what you need! Our local real estate experts are passionate and enthusiastic and have all the local knowledge you need to buy or sell a Denver horse property. Whether you're buying or selling an equestrian home, contact Kenna Real Estate. You can count on us to work hard for you!
The Joys of Living in an Equestrian Community
Both horse lovers and horse owners can benefit from living in an equestrian community. You certainly don't need to own a horse to buy a home in one of these communities! Even if you're not a horse owner, you can still enjoy a way of life that's far removed from the city lifestyle. In horse communities, you can benefit from a beautiful country setting, perhaps near Littleton, Golden, or Castle Rock. These special neighborhoods tend to have great access not only to riding stables but to other country-oriented amenities, including golf courses and clubhouses and a wide variety of outdoor recreation. When you buy property in an equestrian-oriented community, you also have the chance to enjoy a fantastically rewarding lifestyle. And, if you do own one or more horses, being able to house them on your own rural property just makes life that much better.
It's not just the rural lifestyle that makes Denver horse properties such great places to live. It's also the fact that many homes are under 30 minutes away from the city. This allows residents to enjoy the best of both worlds, with easy access to all the highlights of the city, as well as the ability to relax in a peaceful country home. Imagine being able to wake up every morning and spend time with your own horses on your own property!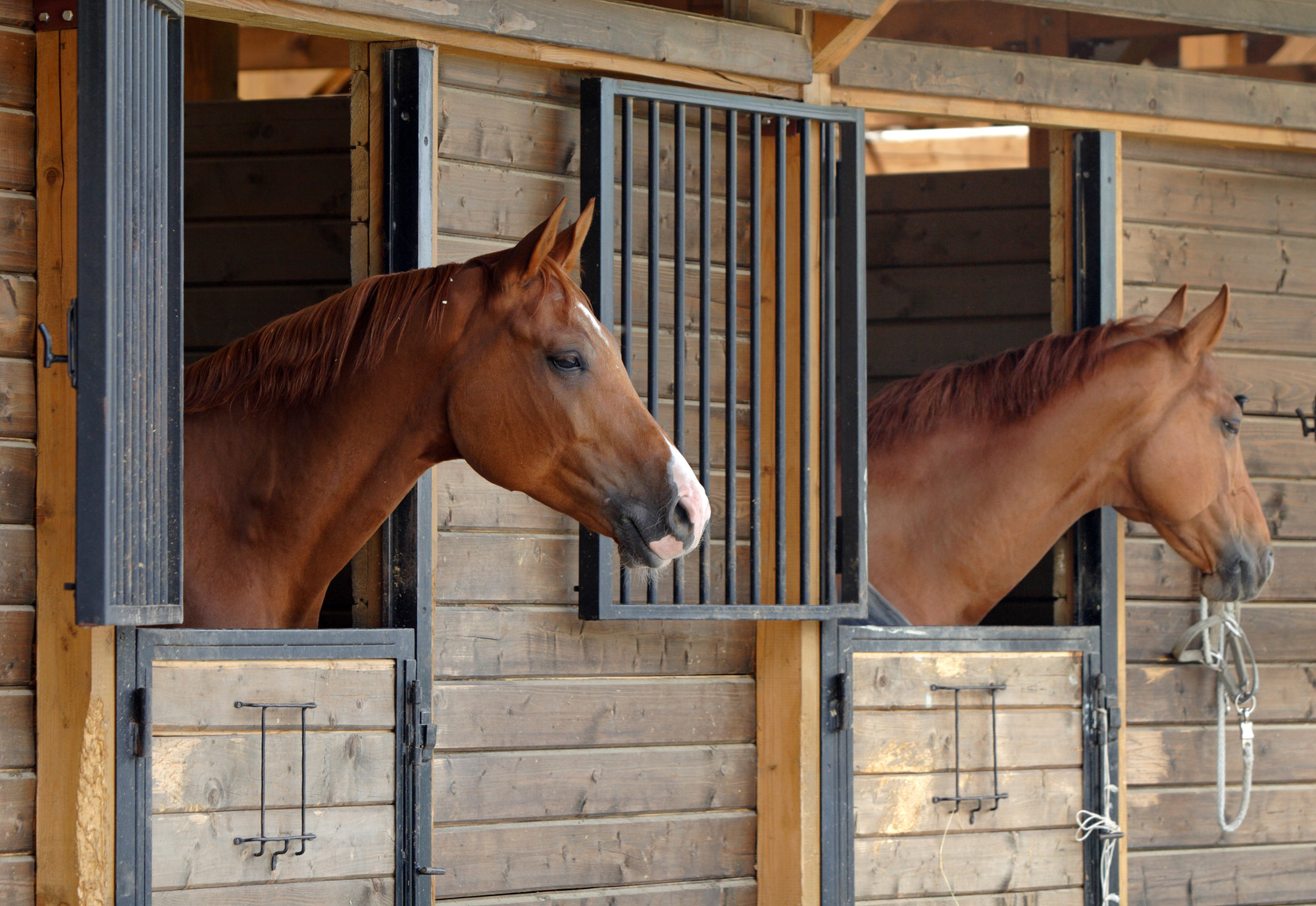 Denver's History Makes it an Ideal Location to Own Horse Property
Horses have always been an important part of US history, and Denver is no different! Denver, Co was an area of significance during the Pike's Peak Gold Rush of the 1850s. While this era of history has long been over, a little bit of it is still alive in the love of horses that is common to so many Denver residents. Living in one of Denver's horse properties, you can share that love with your fellow neighbors and community residents.
Denver's equestrian facilities are some of the best in the world, and there are plenty of annual events at which horse owners can showcase their skills of themselves and their mounts. From polo to racing to miles of horse trails, there are lots of opportunities to enjoy all kinds of equestrian sports.
Looking for Equestrian Property? Denver Offers Plenty of Variety
The neighborhoods around Denver are some of the most popular locations in the country for equestrian activities, and there are plenty of great horse properties on the market in and around the city. Equestrian homes can be found in neighborhood communities such as Parker and Wild Pointe Ranch, offering some great variety for property hunters.
The greater metropolitan area has so much to offer horse lovers, as well as owners of Denver horse properties. At the start of 2019, the average Denver equestrian property was listed for around $1.5 million, with the average sale price at $670,000. If this is outside your budget, don't worry! The price of horse properties for sale in Denver ranges from around $265,000 up to more than $10 million. That means there are equestrian properties out there for almost any budget. You can typically find hundreds of Denver horse properties on the market at any given time, including single-family homes as well as large and luxurious estates, and everything in between. Whether you're simply looking for land or you're on the hunt for an extensive property with stables, pasture, and exercise and training yards, Denver can provide.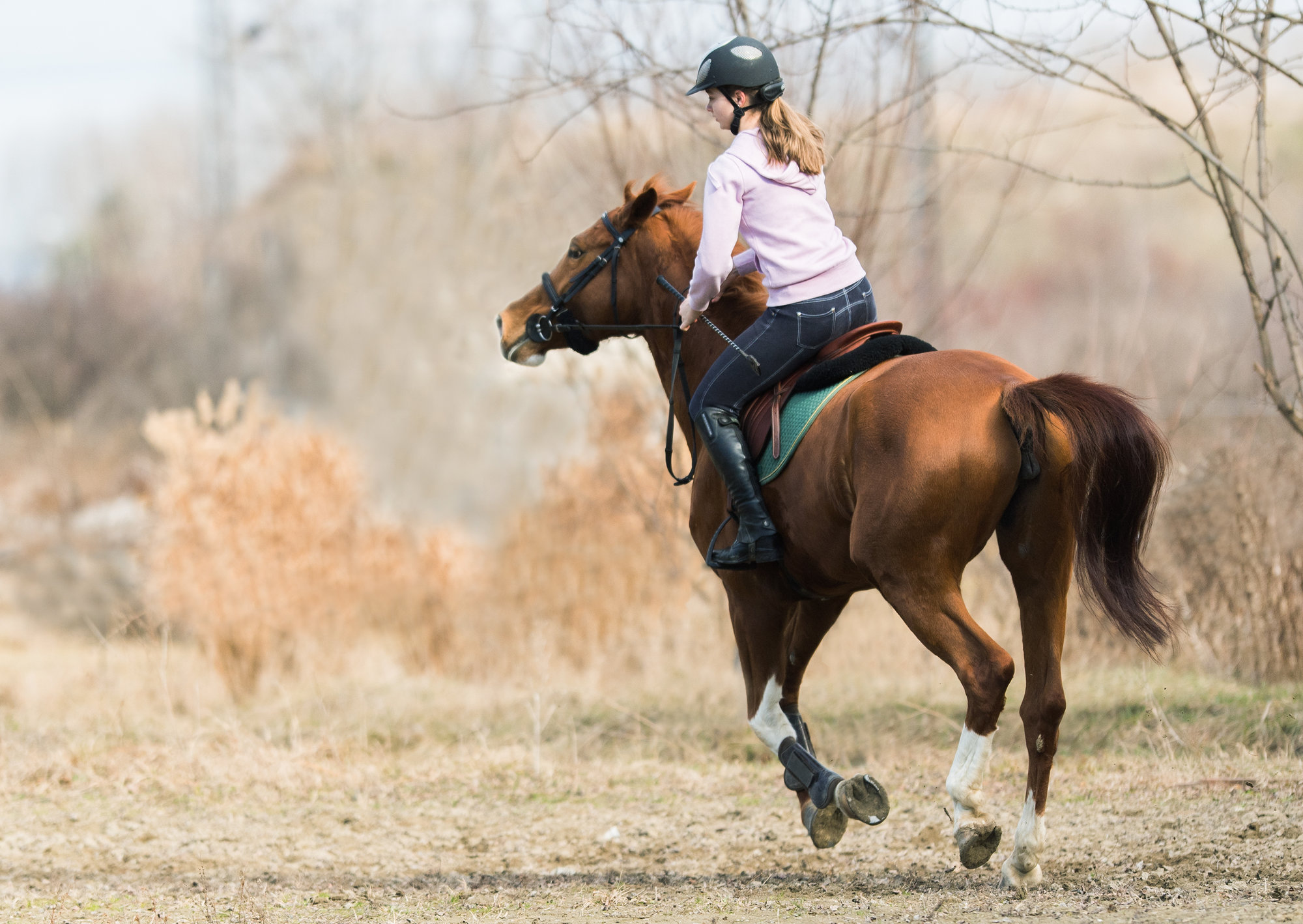 USEFUL Links for more information on Denver Horse properties
Get to Know Denver's Best Equestrian Neighborhoods
The greater Denver area is home to some of the country's most popular equestrian communities. Both Denver and nearby Colorado Springs rank high in the top ten US cities list. Denver and the surrounding countryside rank high in terms of sheer beauty, and horse owners in this region are able to ride in some of the country's most spectacular locations. So, it should come as no surprise that homes in Denver's equestrian neighborhoods are so sought-after. Particularly to the south of Denver, there are several great options that are sure to suit people looking to buy horse properties. The rural and semi-rural towns in this part of the state have a wide range of horse-oriented recreational facilities, as well as all the amenities you need to take good care of your horses.
Around 30 miles south of Denver, the town of Castle Rock offers plenty of opportunity for anyone looking to buy a horse property in this part of Colorado. There are many large and beautiful equestrian homes for sale in the area, complete with land parcels ranging in size from 5 to 40 acres or more. Castle Rock is easily one of the most spectacular places in the greater Denver area for horse riding, with gorgeous locations such as Bayou Gulch Regional Park and Chatfield State Park. Bayou Gulch offers nearly five miles of horse riding trails and the occasional equestrian event sponsored by the Colorado Horse Park. At Chatfield State Park, you'll find around 24 miles of horse riding trails, making it perfect for a half or full-day trip.
This pretty town is snugly nestled at the base of the Rocky Mountains, making it a beautiful place to live and enjoy equestrian sports. Imagine spending an hour or two every day riding quiet trails and enjoying spectacular mountain views! In Golden, Colorado, it's a distinct possibility. There are miles of paths and trails perfectly suited to riding, as well as many other opportunities for outdoor recreation. With both the North Table Mountain Park West Trailhead and William F Hayden Green Mountain Park close by, it's hard to believe that Golden is less than 20 miles west of Denver.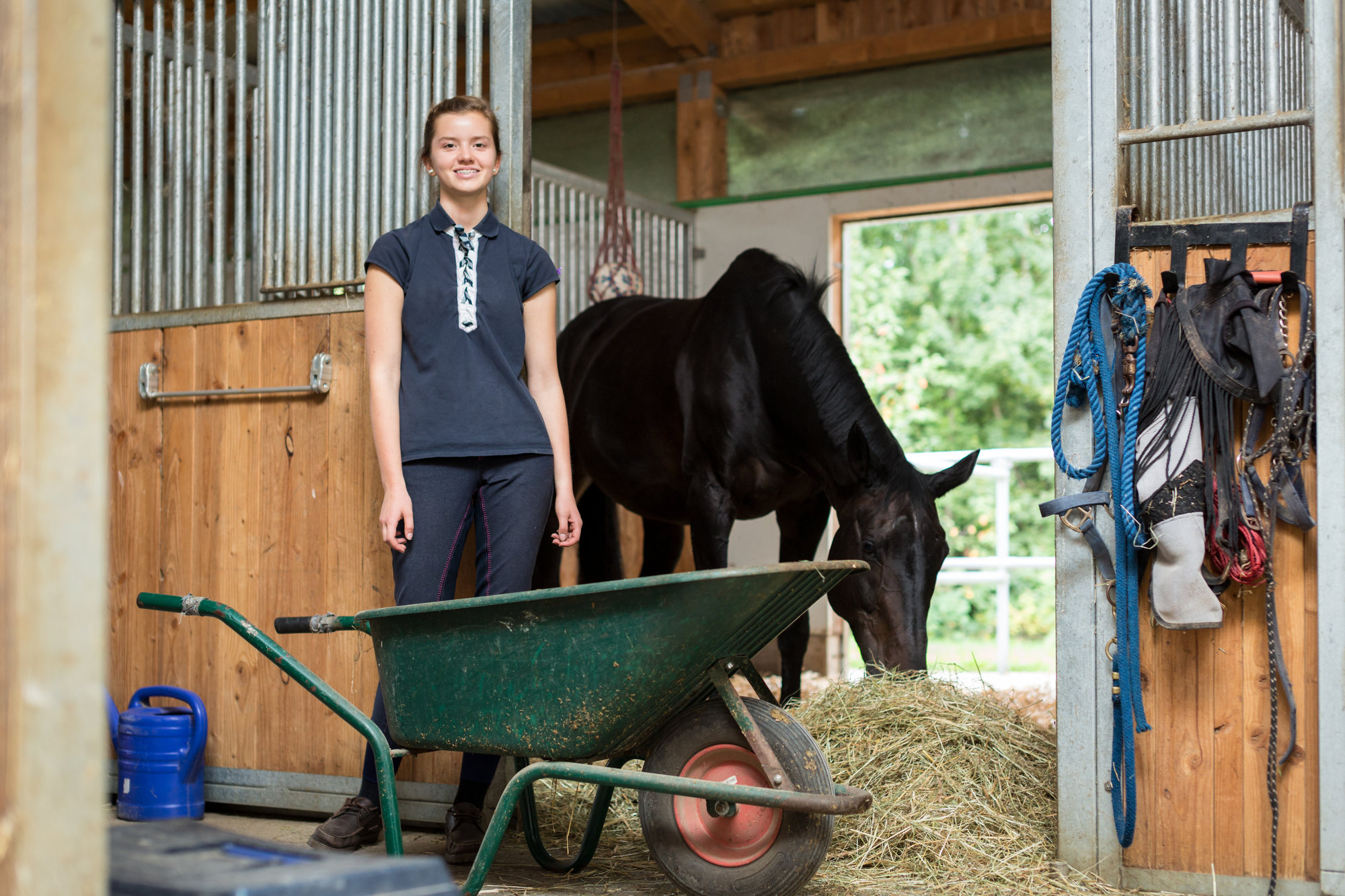 Many Denver residents of equestrian homes already know that Littleton has many great horse riding and boarding facilities. There's the highly-rated Denver Equestrians Riding School, as well as the Denver Polo Club, the American Sport Horses boarding farm, the Littleton Equine Medical Center, and the Colorado Equine Clinic. Although it's only a 20-minute drive from the center of Denver, Littleton is definitely a horse-oriented neighborhood! Many of the horse properties in Littleton include older homes, as this region has many turn-of-the-century farms and ranches. There are miles of horse tracks and trails and lots of open land, a true paradise for horse lovers and owners.
The town of Parker is located around 25 miles south of Denver, and like many towns south of the city, it's packed full of great equestrian-oriented facilities. In fact, Parker is considered one of the best communities to live for equestrian-minded individuals and families. Along with McCabe Meadows and the Salisbury Equestrian Park, you'll also find miles of great riding trails in this part of Colorado. And, of course, there's the Colorado Horse Park, which offers extensive boarding facilities indoor and outdoor riding facilities, and is also one of the state's premier equestrian eventing locations. This site plays host to numerous top events, including hunter/jumper events, dressage, and more. Whether you're a rider or just love to be around horses, it's certain that Parker is a great place to both live and visit!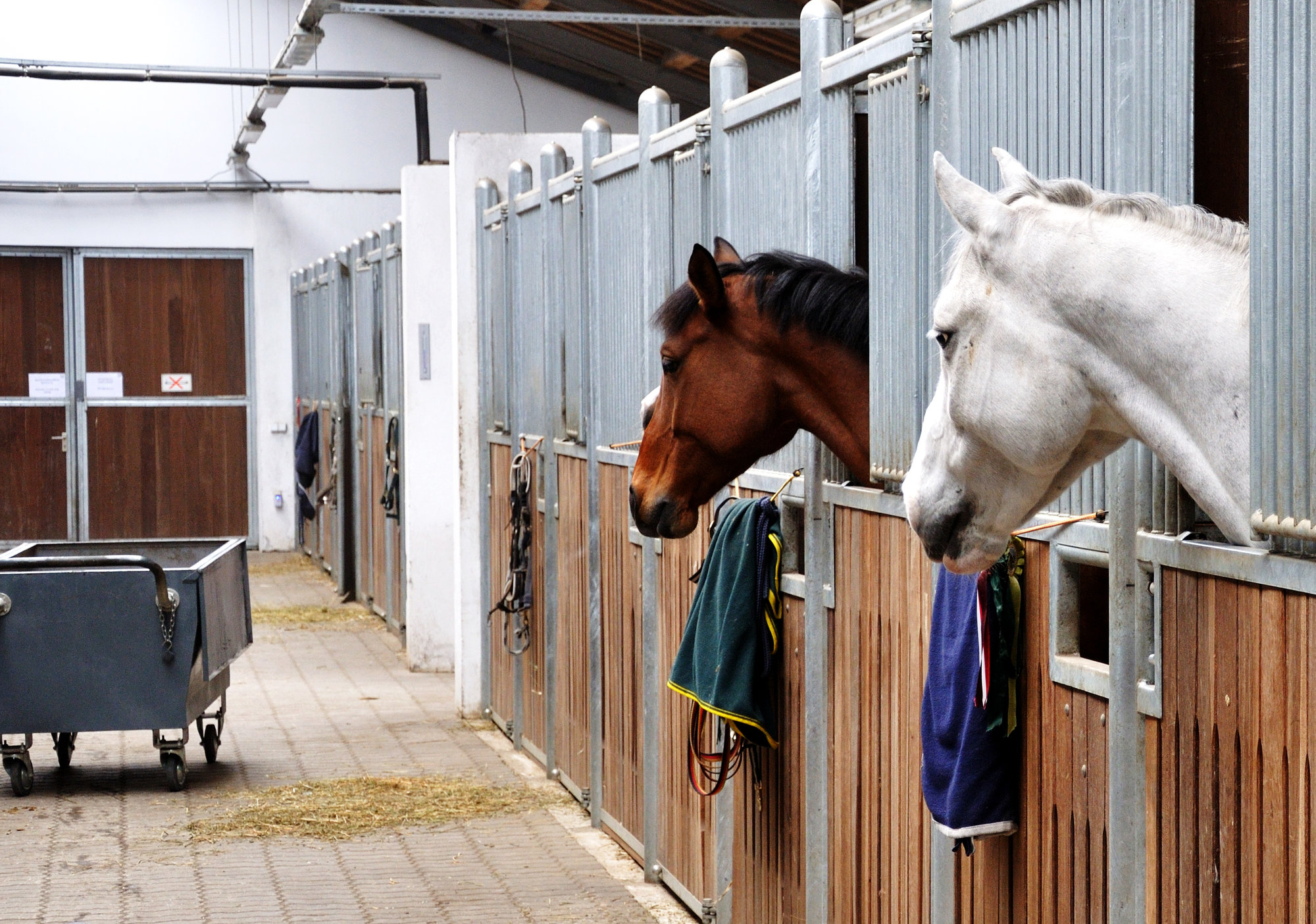 Wild Pointe Ranch Equestrian Community
Wild Pointe Ranch is a new equestrian community under development around one hour's drive south of Denver. Located near Elizabeth, Franktown, and Parker, as well as the Denver Tech Center, this young, fresh neighborhood has beautiful new homes, well-maintained roads and public spaces, and access to several excellent schools. Each home includes several acres of land and also has access to a great range of amenities. Residents of Wild Pointe Ranch have access to more than 1,000 acres of open space, with horse-friendly recreation spots, hiking trails, a neighborhood fishing pond, public sports and picnic areas, and protected wildlife habitats. The development hasn't yet finished construction, but already people who love the lifestyle have been flocking to this new neighborhood.
Denver Equestrian Properties for Sale
Browse equestrian homes and Horse Properties in Denver area, or read more about what these properties have to offer!
Target your search for equestrian properties in Denver by registering for free. Access complete Horse-friendly listing details & save your favorite Horse Properties for later viewing. Or set up email alerts to new equestrian listings that enter the Denver area market!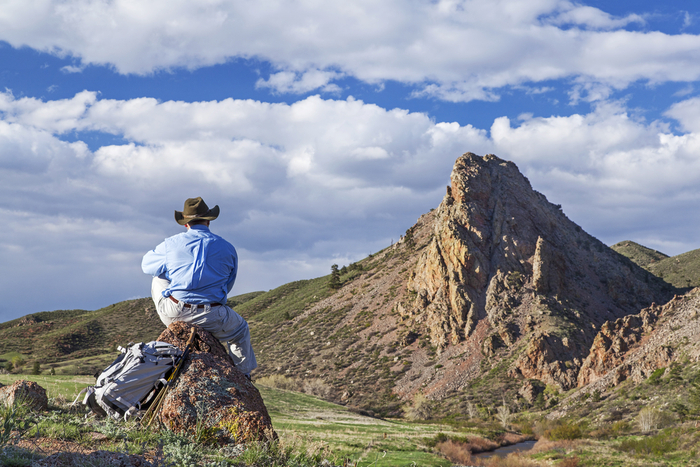 Buying or Selling a Horse Property in Denver? Contact Kenna Real Estate!
No matter what kind of equestrian property or Ranch you're interested in, the agents at Kenna Real Estate are the real estate experts you need. If you're interested in buying or investing in a Denver, Co-horse property, we can help you find the best new listings. And when you find the perfect equestrian home or just the right piece of land, we'll be there to help you close the deal.
If you're selling a horse property, we can help there too! Contact us at Kenna Real Estate, and we'll put all our expertise into helping you find the right Horse loving buyer at the right price. Working with a realtor who has experience with horse properties can make the process much easier, as you'll get expert advice along the way. Your Kenna realtor can provide local knowledge and answer all your questions about the process of buying a horse property. Our aim is to make finding and buying an equestrian property as easy and enjoyable as possible for you.
Need More Info About Denver, Co Horse Properties?
For complete listings and sales advice, contact Kenna Real Estate. As experts in Denver equestrian properties, we have the knowledge and experience you need to buy or sell your home successfully.
Equestrian Homes for Sale in Colorado