Denver Property Management | FAQ
What needs to be done to prepare the property for rent?
For the property to ready to rent, it needs to be in move-in condition. Repairs, painting as needed and touch ups need to be completed. Carpet needs to be cleaned and the property should be in overall clean condition. The yard should be manicured and maintained. If new paint is needed neutral color is best. Clean, ready-to-rent home is going have more demand and rent faster.
We have a crew and for a minimal fee we can get the home ready for move in with touch-up painting, cleaning, carpet cleaning, re-keying locks, trash removal, minor repairs and more.
If you wish us to market the home for rent prior to having the home cleaned and ready, we can't quarantee a market rate as uncleaned home may leave a undesirable impression to potential tenants.It may also take longer to rent a home that is not move-in ready.
How is the rental amount determined?
You ultimately decide the rental amount. We will assist you with competitive and market rental data for your property. Then the decision is yours. It is good to keep in mind that if the property is marketed too high, it may sit vacant much longer. The competition drives the rental rate.
How do you market the property?
A professional real estate rental sign is placed on the yard/window. Multiple photos are taken as soon as the property is in ready-to-rent condition. The home is placed to multiple websites, including ours. The rental will be advertised in two of the largers real estate portals: Zillow and Trulia and with our discression in other ways deemed appropriate. Kenna Real Estate makes the decisions when and where to advertise the property, and use best methods available. Your home will be leased.
How much does it cost to market my property?
You pay nothing up front. We market your property for FREE. If you are not satisfied or if we can not find a qualified tenant in a timely fashion you can cancel our services. No charges or fees. Kenna Real Estate markets your property the way we deem appropriate and effective.
Sure, click on the link above and contact us for references.
How long does it take to get the home rented?
In general the vacancy periods are market driven. Typically during slower winter months it takes a bit longer to rent a home (around 30 days) and during busier season the home often rents sooner (anywhere from 1 to 25 days). Price,location and the features of the home also dictage how fast a home rents.
We get tens and even hundreds of calls a day from people looking for rentals!
Currently there is a large demand for rental homes. You may be lucky and the right person may already be waiting.
What are the policies regarding pets?
The majority of potential tenants own pets - according to statistics about 75%. Ultimately it is up to you to decide, but understanding that restricting pets leads to reduced number of available qualified residents. You may decided to allow one small pet or select some other criteria for allowing pets. We will advertise your home to rent with your instructions about pets. If you choose to allow pets, we collect a pet deposit, or a non refundable pet fee. You can also decided to collect a monthly pet fee.
What about smoking policy?
It is common to restrict smoking inside your property.
Is it possible to refuse to rent to families with children?
No. The federal, state and local Fair Housing Laws and Regulations prohibit discriminating against children, who are a protected class under "familial" status.
What fees/deposits are collected front the tenant?
To secure the property a $300 fee is collected up front, prior to lease agreement if the future tenant wishes to "hold" your property. This fee is applied toward the security deposit, equal to one month's rent, which is collected at the time of the signing of the lease. First month's rent is collected prior or at the time of the move in. Additional last month's rent may be collected if it is deemed appropriate. The pet deposit is also collected when signing the lease or prior to move in.
Where is the security deposit money held?
According to Colorado Real Estate Commission rules all deposit monies must be held in a separate trust/escrow account.
What happens if there is damage to the property, when the tenant moves out?
The security deposit can be used to repair damages to the property. If no damages are documented the deposit is returned to the tenant in a timely fashion according to applicaple regulations, after the move out.
What happens if the rent is late?
We will handle it for you. The rent is due 1st of each Month. We will begin collection proceedings after the 5th of the month with sending out a late notice. If the rent is not paid within FIVE days of that notice, we will send out a 3-day notice to pay or to vacate. This is the first step of the eviction process. If the tenant doesn't pay or vacate, the owner is notified and eviction papers are filed at the courthouse.
When are the monthly funds distributed to the owner's?
The payments to owners along with monthly statements are processed and checks are sent out by the 15th of each month. You often get the check long before.
Who handles emergencies?
We are on call 24 hrs-a-day 365 days-a-year for emergencies. We have an extensive network of maintenance personnel and experienced in-house staff to handle any emergencies on your property, day-or-night.
What is the length of a lease?
An average length of a lease is 12 months. But depending on circumstances you may decide to go 9, 18 or 24 months or a short-term rental. At the end of the lease term you may decide on a renewal (if the resident wishes to remain), or vacate the property or allow the tenant to continue renting on a month-to-month basis. If the market has changed you may decide to raise the rent at the end of the lease term.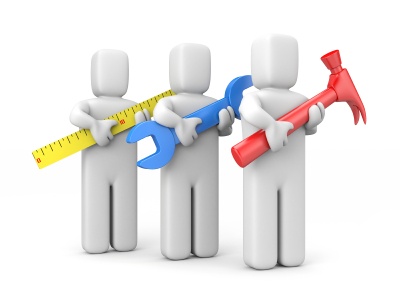 How do you handle repairs?
It is our standard policy and as our agreement with you, that we can authorize repairs up to $400.00 on your behalf. If the maintenance emergency service requires more than $400 you will be notified as soon as possible.
What happens if the resident leaves before their lease is up?
The tenant is responsible for the rent for the term of the lease.
How is the owner protected if the tenant damages the property?
The refundable security deposit is usually sufficient to cover minor damages that may be caused by the tenant. Extra care is taken by qualifying tenants prior to move in to prevent any major issues from happening. If the tenant leaves without paying and/or has caused damages, they will be billed. If they do not pay, a legal court action can be taken and a judgment can be potentially entered against the tenant. If you have any more questions about this please consult advise of an attorney as we are not providing legal advise and are not attorneys practicing law.