FHA and Conventional Home Loans Compared
Conventional mortgages can often be the best choice for people with a good credit score but FHA-backed loans are a viable alternative for buyers who might otherwise never get their foot on the first rung of the property ladder.
Extremely low mortgage rates are possible with conventional loans but these can be hard to achieve and will depend on prospective buyers having an excellent credit score and a low loan-to-value ratio. People with a less desirable credit history or less stable financial past, however, may find themselves barred from certain loan programs.
FHA home loans may open doors that were previously locked for these people, offering the chance to pay a down payment of just 3.5 per cent, compared to anything up to the 30 per cent needed to secure some conventional mortgages. Even the lowest down payment for conventional products is likely to be around 10 per cent. The difference is down to the fact that FHA loans up to a set maximum amount are insured by the US Federal Housing Administration (FHA).
Take-over Option for Buyers
There has been a rise in the costs of FHA mortgages in 2014 but there are still benefits to be had that go beyond them being a last-chance saloon for buyers. One major bonus is that FHA mortgages are assumable, meaning that in the future the buyer of your property can take over your existing loan rather than have to opt for a new mortgage affected by interest rate changes. This can be important especially when, as in 2014, rates of interest are predicted to rise. This can entice more buyers to make an offer for your property and allow you to get the best price when you want to move on.
Another benefit is that people can qualify, theoretically at least, for FHA home
mortgages with a low credit score of just 580. This compares to an average minimum requirement of between 620 and 640 for a conventional loan. It must be remembered, however, that FHA lenders are free to add 'overlays' to the minimum requirements set by the FHA. Some experts also say that even some FHA lenders will look for a score of 620 or more.
Better Rates of Interest
Data suggests that FHA loan buyers with a credit score of more than 660 will actually qualify for the same interest rates as borrowers using conventional home loans with a credit score of around 720. Rates on FHA mortgages are generally lower than those on conforming or conventional loans. At the start of 2014, these were, on average, around 0.375 less than the rates on conventional products.
FHA loans also offer the advantage that property sellers can contribute up to 6 per cent of a buyer's closing costs. This compares to a maximum of 3 per cent with conventional loans.
Compulsory Insurance of Life of the Loan
One of the major problems with FHA loans is the compulsory mortgage insurance that everyone must pay. Unlike, with insurance on typical mortgages, this involves an upfront charge of around 1.75 per cent of the amount being borrowed, as well as regular payments. This sort of insurance is not needed on typical loans where a deposit of at least 20 per cent has been paid, but it is a must on an FHA loan and, unlike with other products, due to recent changes in the rules it cannot be cancelled at any time during the term. Annual insurance premiums are likely to cost anything between 0.45 and 1.35 per cent of the amount of the loan.
Buyers are limited to approved FHA lenders when it comes to getting this type of loan, meaning less freedom of choice than with conventional home mortgages that are available from countless providers.
Borrowing Limits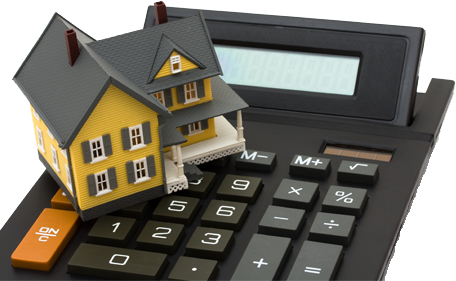 There are also limits to how much a person can borrow. This is up to a maximum of 115 per cent of the value of the average single-family property price in an area such as Denver Colorado. Maximums are capped in different areas depending on cost of living and range from $271,050 to $625,500. It is possible to find out the limit for a particular area by using the FHA loan calculator on the website of the US Department of Housing and Urban Development.
There is likely to be more paperwork involved in an application for an FHA loan than with a conventional mortgage which can slow down the buying process. Borrowers will not face a penalty if they pay back an FHA loan early, however, unlike with many traditional loans.