Fort Collins Equestrian Homes For Sale
Included below are Equestrian Homes For Sale in Fort Collins, CO. If you would like more information on any of these Fort Collins listings, just click the "Request More Information" button when viewing the details of that property. We can provide you with disclosures, past sales history, dates and prices of homes recently sold nearby, and more.
Fort Collins is one of the best places to enjoy the active Colorado lifestyle, so if you're looking for an equestrian property, then this friendly city could be the perfect location for you. The Fort Collins area has many superb homes with acres of land where you can keep your own horses. Kenna Real Estate can help you to find your dream home in this friendly community.
Collins is often called the craft beer capital of Colorado, and for good reason: there are over 20 unique craft breweries in the town, each one bringing something different and special to the table. That's why if you enjoy a cold one after a long hard day of dealing with horses or working on your ranch or horse-friendly property, then there is no better place to live than Fort Collins
And, if you haven't already, be sure to register for a free account so that you can receive email alerts whenever new Equestrian Homes For Sale in Fort Collins come on the market.
If you would like to expand your search, take a look at our page on horse properties for sale in the Denver, Colorado area.
Horse Property and Equestrian Homes For Sale in Fort Collins, CO
Fort Collins Equestrian Homes for Sale
December 4, 2023
$1,475,000
Med. List Price
Fort Collins Equestrian Homes for Sale by Price
The content relating to real estate for sale in this web site comes in part from the Internet Data eXchange ("IDX") program of METROLIST INC® Real estate listings held by brokers other than Kenna Real Estate are marked with the IDX Logo. This information is being provided for the consumers' personal, non-commercial use and may not be used for any other purpose. All information subject to change and should be independently verified. Click here for the full Terms of Use.
Ready to find your dream home in Fort Collins?
Let us help you. Call or Text Kenna Real Estate at 303-955-4220 to get personalized assistance from our expert real estate agents.

Fort Collins Has a Lot to Offer Horse Lovers
Fort Collins boasts so much more than simply well-furnished bars: you'll also find world-class restaurants, high-end stores, and unique antique shops. For the equestrian enthusiast, Fort Collins offers many miles of safe and secluded trails suitable for both new and young riders, as well as riders with years of experience. As a result, Fort Collins is home to hundreds of horse owners and is the perfect place to search for a horse-friendly home if you're hoping to be surrounded by like-minded people.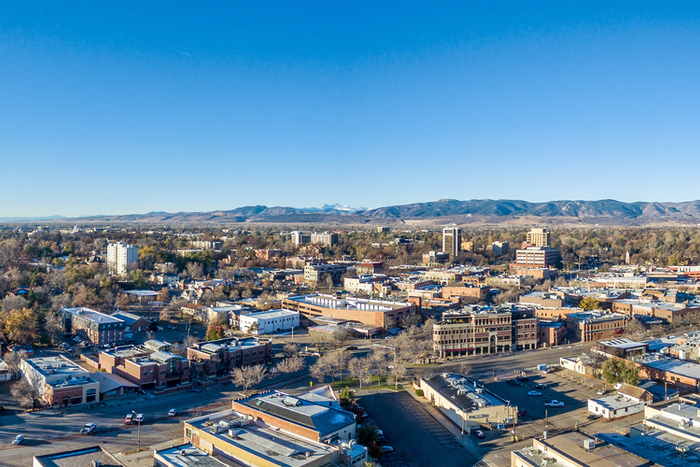 Living in Fort Collins
Fort Collins is a large city in Larimer County that is often considered one of the best places to live in Colorado. Fort Collins has a long history, but it is now known for its excellent craft breweries and superb quality of life. The city has great restaurants, a thriving arts scene, and some excellent schools and colleges. Many residents enjoy an active lifestyle in Fort Collins. Bicycles are a popular way to get around the city, which has a great network of bikeways and a busy Bicycle Library. Outdoor activities such as hiking and horseback riding are also popular in the Fort Collins area, so it is a great place to buy an equestrian property. You will have many different parks and trails to explore on horseback from your new home, including the Rocky Mountain National Park. The surrounding landscape makes Fort Collins a beautiful place to live. Properties in the area often have spectacular views of the mountains to one side and of open grasslands in the other direction.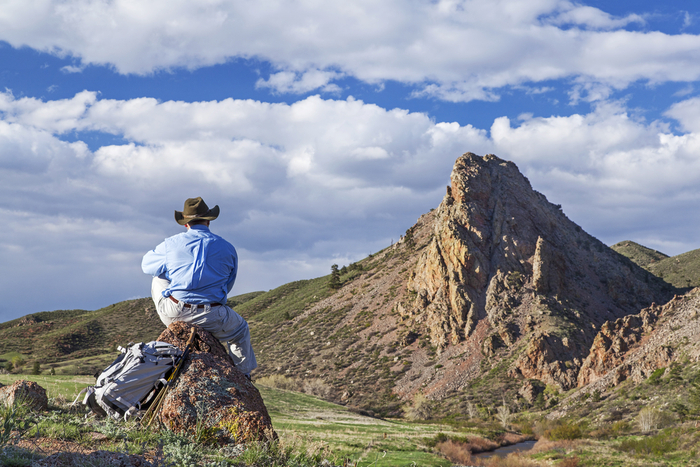 Is Fort Collins Horse Friendly?
The Fort Collins area is very horse-friendly. Many locals own their own horses or enjoy riding at one of the many riding and boarding stables around the city. The area around Fort Collins also has some popular dude ranches that bring in guests who want an authentic experience of Colorado's equestrian lifestyle. You can also find many traditional ranches with working horses on them around Fort Collins. Since there are so many horse owners in the area, it is easy to find any stores or services that you need, including tack and feed suppliers, farriers, and equine veterinarians. If you buy an equestrian property in Fort Collins, then you will be joining a community of other horse owners in one of the best locations for horseback riding in Colorado.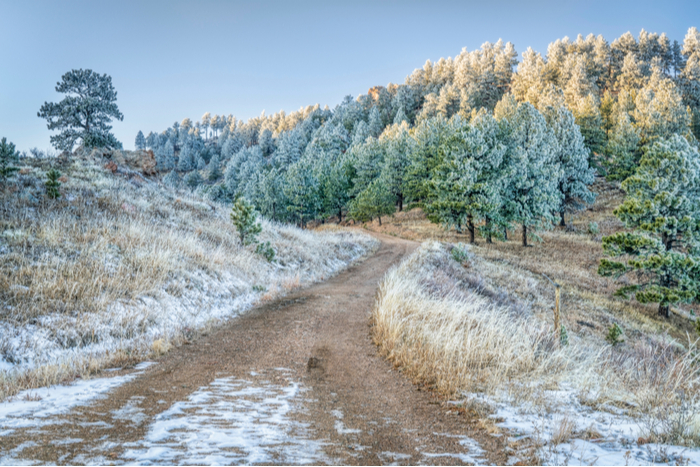 Equestrian Trails and Equine Facilities in Fort Collins
Fort Collins and the surrounding areas have a lot to offer horse owners. Moving to Fort Collins is one of the best ways to enjoy an equestrian lifestyle in Colorado. Fort Collins is surrounded by parks and open spaces with a huge variety of trails for horseback riding. You can find easy routes for a relaxing afternoon ride or challenging trails that will take you through some of the most magnificent landscapes in Colorado. You can ride through open grasslands or up into the mountains to make the most of Fort Collins' natural beauty.
The Soapstone Prairie Natural Area is one of the most unique places to ride horses near Fort Collins. Soapstone Prairie has many significant archaeological sites and is home to a wide variety of wildlife, including golden eagles, pronghorns, and a herd of bison. Although you can't ride everywhere in the park, there are some beautiful trails for horseback riding. The South Trailhead has parking spots for horse trailers as well as other amenities for visitors, so it is the best place to start your ride. Riding through the Soapstone Prairie Natural Area is one of the best ways to appreciate the long history and natural beauty of Colorado. It is easy to feel in touch with Colorado's equestrian history when you are riding through this scenic park.
Some of the best horseback riding trails near Fort Collins are around the Horsetooth Reservoir, which is surrounded by various public parks and green spaces. Lory State Park is one of the most popular choices for horse owners in the area as it has an equestrian cross-country course in addition to some beautiful trails. The course has an excellent selection of different jumps, with routes suitable for everyone from beginners to the most experienced cross-country riders. Being so close to the only public cross-country course in northern Colorado is one of the best reasons to consider Fort Collins when you're buying a horse property.
You will have even more places to ride if you travel a little further from the city. The Pawnee National Grassland to the east of Fort Collins is one of the best-conserved prairie landscapes in Colorado. Horseback riding is allowed along some public trails through the grasslands, where you can enjoy seemingly endless views across the flat and peaceful landscape. However, if you head in the opposite direction from Fort Collins, then you can enjoy a completely different experience in the Rockies.
The Rocky Mountain National Park is within easy reach of Fort Collins, and it has approximately 260 miles of horseback trails to sort all levels of riders. You can even camp with horses in the park if you want to take your time to explore. The Rockies are one of the most spectacular landscapes in the US, so being able to access them so easily is one of the most compelling reasons to consider buying a horse property in Fort Collins.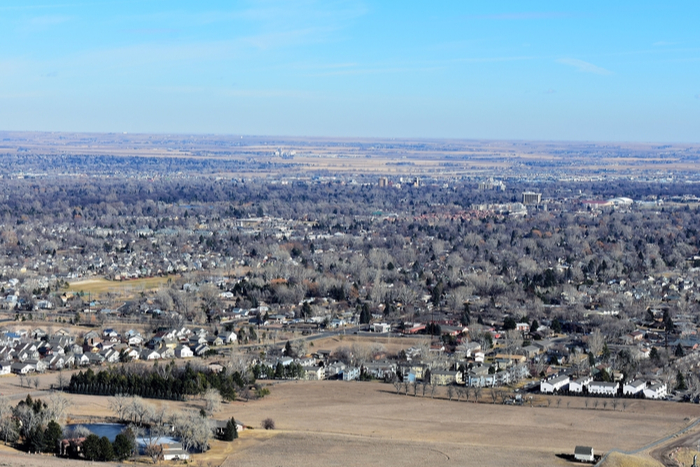 Homes with Acres in Fort Collins
Many homes for sale in Fort Collins come with enough land to keep your own horses. Fort Collins is a great choice if you're looking for an equestrian property close to the city. You can find spacious properties all around Fort Collins where you'll be able to keep your own horses while still being within easy reach of all the local restaurants, schools, and other amenities. If you head further out of Fort Collins, then you can find larger horse properties, including traditional ranches and modern equestrian estates with state-of-the-art facilities. Fort Collins has properties to suit all kinds of horse owners and their budgets. Your Kenna realtor can help you to find the perfect property for you in this popular location.
Finding a Horse Property in Fort Collins
Fort Collins has a great selection of equestrian properties for sale, so it's important to think about the criteria you will use to choose the best new home for yourself and your horses. You should think about the type of home you and your family want to live in and the equestrian features that you would like your property to have. You might be looking for a home that has its own stables or a barn with stalls for horses as well as a certain number of bedrooms for your family. Some of the features you're looking for will be essential, such as finding a home where horses are allowed. Others might not be necessary, but it would be good if you could get them. You might be able to add in some of the features you want after buying or are willing to give them up in order to find a home with other features that matter more to you.
Once you know what you are looking for, you will be able to narrow down the options to find the best properties in Fort Collins for you and your horses. The Kenna Real Estate property search enables you to search for homes where horses are allowed. You can also select properties with specific equestrian features, such as a tack room, stables, or arena. The filters will enable you to rule out any properties that don't have the essential features you need. You will then be able to compare the property listings to find the homes that are the best match for your preferences.
If you need any help finding the best equestrian properties in Fort Collins, then you can always ask your Kenna realtor for advice. We can provide more information about our properties, talk to the sellers if you have any questions, or recommend homes for sale in Fort Collins that would suit you. We will also be able to arrange viewings when you find a property that interests you.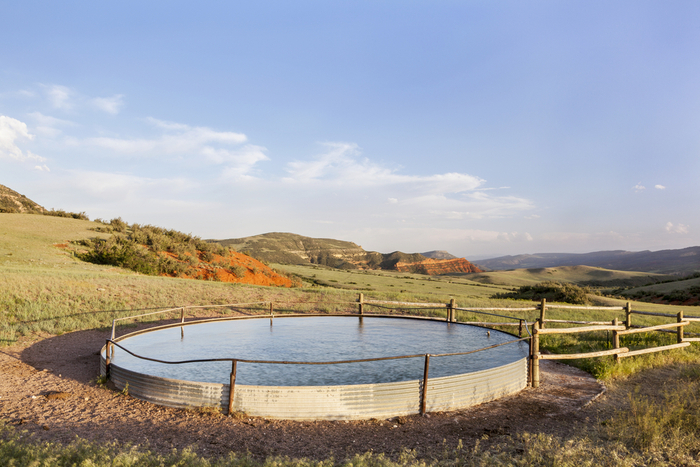 Tips on Buying Equestrian Properties
Having an experienced realtor on hand to help can make finding and buying an equestrian property much simpler. Your Kenna realtor will be there to advise you on every aspect of the process, from choosing the right property to negotiating with the sellers when you make an offer. You will have a lot to think about along the way as you need to find the right home for your horses as well as for yourself. The following tips should help you to get started, but you can always ask us for more advice when you need it.
Make sure the property is zoned for horses. Many properties for sale in Fort Collins are suitable for horses, but it is essential to check that the land you're buying is suitable for your needs. You should always check that the property is zoned for horses and make sure that you know what local bylaws and regulations will apply to it. Your Kenna realtor will be very familiar with the local regulations, so we can ensure that you are aware of everything that you need to know about the property you're buying.
Know how much space you need. The amount of land you need will depend on how many horses you intend to keep. You will usually need to allow at least 2.5 acres of land for each horse, especially if you plan to rely on grazing rather than bringing in feed. The local zoning regulations may specify the number of horses you can keep on the property according to its size. If you're planning to build an arena or make other uses of the land, then you may need to allow more space. However, the more land that you buy, the more effort it will take to manage it properly. It can, therefore, be a good idea to think about the maximum amount of land that you're willing to manage.
Check the land is suitable for horses. The best equestrian properties will have good-quality soil and pasture. The land shouldn't be too steep, but it should be well-drained. Having some type of shade or shelter for your horses will also be beneficial, although this is something that can easily be added if necessary. As well as checking that the land has everything your horses will need, you should also make sure that you are aware of any potential hazards that need to be addressed. Possible issues could include a risk of flooding if there is a water source nearby or any toxic plants that could harm your horses. If these issues can be addressed before you move your horses onto the property, then it could still be worth investing in. However, you should take the costs and time required to solve them into account before making any offers. If you need any advice on ensuring the property is suitable for your needs, then you can always ask your Kenna realtor. We can recommend local specialists who can help with issues such as poor drainage or remove harmful plants.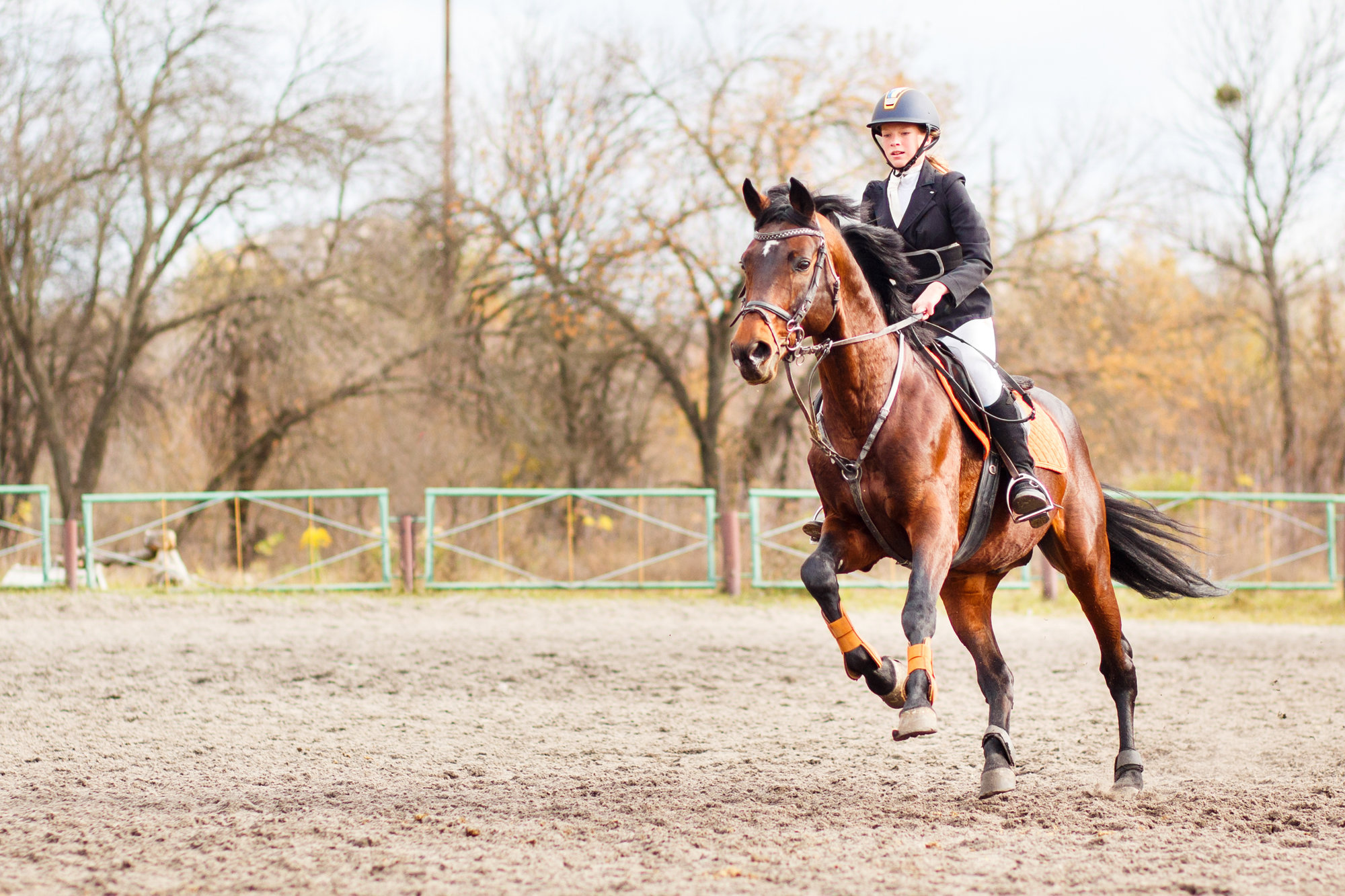 Kenna Real Estate is the Horse Property and Equestrian Property Experts
Our expert equestrian realtors are perfectly placed to help you find your dream Fort Collins, Colorado home; with years of experience in selling properties in the local area, we can give you a wealth of local knowledge that will be essential to ensuring that you've found the perfect home for you. Whether you're looking for a large and imposing estate with a long drive, enough stables for a dozen horses, and Olympic-standard show grounds where your horses can be trained and exercised on a daily basis, or simply a small and cozy family ranch with enough room for a pony or two in the backyard, we can help you to find exactly what you're looking for. The state of Colorado has specific restrictions on the number of horses that an individual homeowner can own depending on the acreage of their land: as a good rule of thumb, responsible horse owners are advised to allow 2.5 acres of land for each horse that they wish to own. When choosing your acreage, as well as thinking about how many horses you would like to house, you should also think about the quality of the grazing land for your animals. If they do not have plentiful access to good quality grasses and other safe, non-toxic plants, then you will need to supplement their diet with good quality hay and other foods. this is something to consider when choosing a property, as supplementing your horse's diet will add an additional expense to your monthly budget.
Choosing the Right Horse-Friendly Home For Your Whole Family
As well as ensuring that the property you have chosen has enough high-quality land for your horses, it's also important to ensure that the property sitting on the land is suitable for the human members of your family. It is very rare that you will find a ranch home that meets your exact criteria both inside and out, so it is important to look at the bigger picture when choosing a home and think about what upgrades and renovations you are prepared to make and those that you are not. Adding an extra bedroom or extending a one-story home into a two-story home, for example, would be a huge and costly undertaking. Upgrading a tired kitchen or bathroom suite would be less costly and would interfere less with the running of your home, so this could be something worth considering to secure what is otherwise the perfect property.
If you have children, then it is also worth considering the school district that your property sits in, as well as how you will get your children to school: is your prospective ranch currently on the route for the school bus? Could it be added to this route, or will you be responsible for driving them to and from school each day? Is this something that would be easy to add to your schedule? Whilst this might seem like small concerns, thinking about these issues before you move will make your transition to your new home run much more smoothly. Your realtor will be able to help advise you on this and all other local issues so that you can be sure the equestrian home in Fort Collins that you have chosen really is the perfect home for you, A Horse Property for Sale in Fort Collins, Colorado.
Fort Collins Horse Property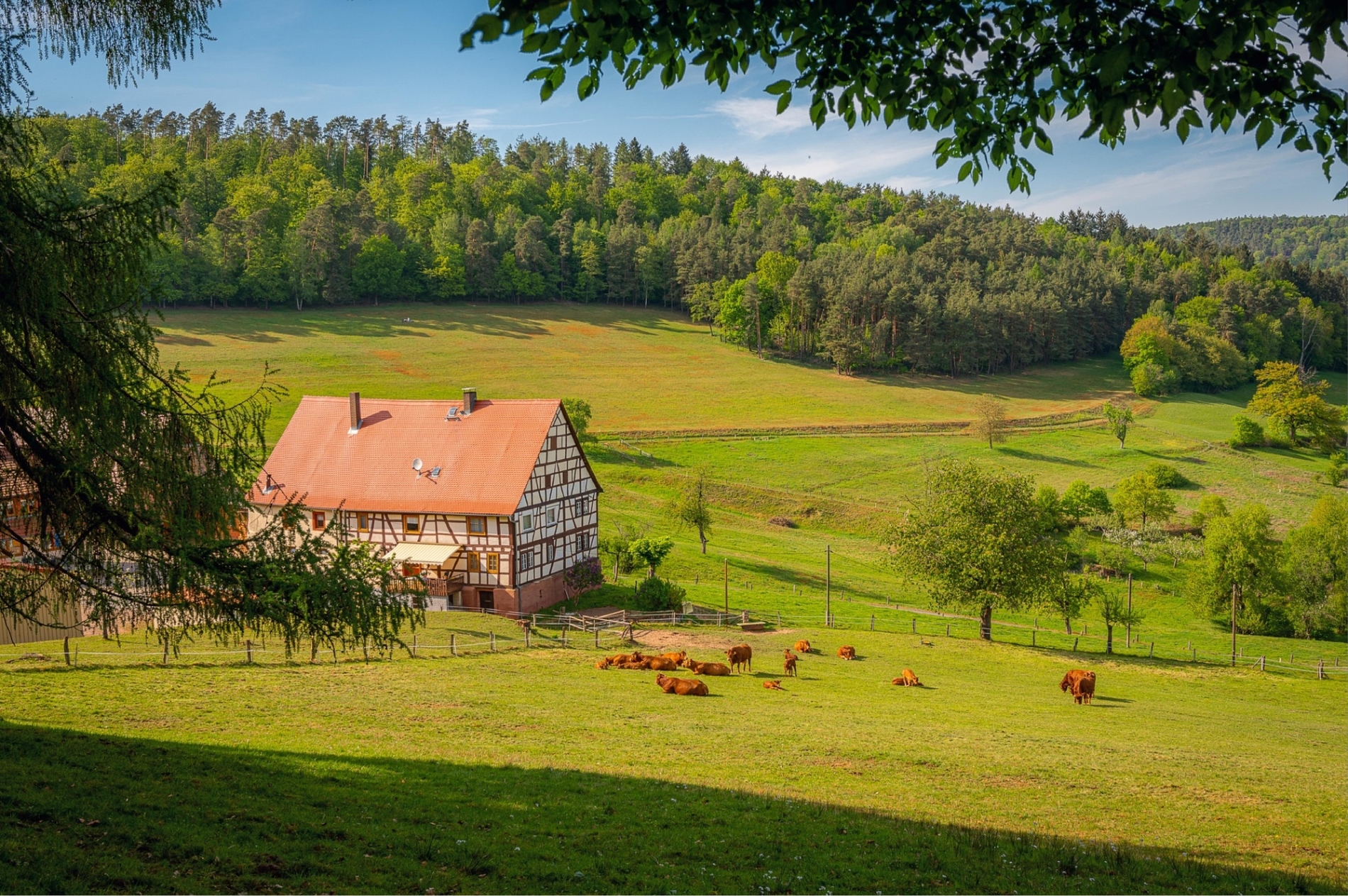 How Kenna Real Estate Can Help
Kenna Real Estate has a team of dedicated realtors who are very familiar with equestrian properties in Fort Collins. We can help you to find the perfect property for both you and your horses. Your Kenna realtor will then be there to support you throughout the process of making an offer, negotiating with the sellers, arranging property inspections and appraisals, and completing the sale. You can rely on us for helpful advice and local knowledge as you find and buy your new home in Fort Collins. Our goal is to make buying your new home as enjoyable as possible for you.
Get in touch to talk to one of our local realtors about equestrian homes for sale in Fort Collins. We are always ready to answer your questions and help you to find your dream home in Colorado.
Equestrian Homes for Sale in Colorado