Sell Your Home Fast for Cash
Sell Fast with No Hassle! Free no strings attached cash offer on your house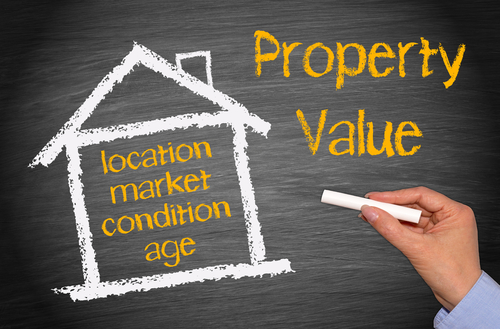 Sell you home with a real Estate Professional or get an Instant Offer on your home. What is best for you? Recent Home Sells have made an impact on your home value. As your local market experts here in Denver Colorado, we know your home and we know your neighborhood! House values are not constant, so if you are preparing to sell your property you will want to learn its true worth on the Denver home market compared to similar homes in your neighborhood. We can compare selling wholesale or sell it retail with a licensed professional.
A thorough and detailed Denver home evaluation in the form of our real estate market analysis report will help you make an educated decision about selling your home. Having a true picture of Colorado home values will also help you in your decisions about where you would like to buy your new home and what you can afford,
Pros and Cons of Instant Offers on Your Home
Instant offers have become an increasingly popular option for homeowners who want to sell their property in the quickest and most convenient manner. The service is offered by iBuyers in a number of cities in the US, including Denver. However, this is a relatively new way of selling your home so you may have questions about how instant offers work and whether it is the right option for you. It's important to consider both the pros and cons of instant offers before deciding how to sell your property in Denver.
What is an Instant Cash Offer on Your House?
Instant offers or iBuyers are a new way to buy and sell homes that can make the process much simpler and faster for you. When you want to sell your home, you simply enter the property details online to get an offer from an iBuyer. The iBuyer is a company that buys and sells property in your area. The company will estimate the value of your home from the details you entered and make an offer on the property. You should get a cash offer quickly that will enable you to sell your home fast, at a time that suits you. You won't have to wait for a buyer or deal with any of the usual tasks associated with selling your home, such as property viewings, marketing the property or negotiating on the price.
The process is much more straightforward than the traditional methods for selling your home and it can happen as quickly as you want. The typical timeline for selling your home through an instant offer is as follows:
You request a free instant offer on your home, which should be available within 24 to 48 hours of filling in the online form. The form requests simple details about your property that will be used to make an offer based on the local market in your area of Denver.
Take some time to consider the offer, which will include details of any fees that you need to pay. You will usually be given around 5 days to think it over.
If you decide to take the instant offer, then an inspector will usually need to come over to assess the property. If there are any minor repairs that need to be done, then you can choose to handle them yourselves or to leave it to the iBuyer. The cost of the work will be deducted from the sale price if the iBuyer takes care of them, so it can be cheaper to arrange the work yourself if you're able.
You choose the closing date for the sale so that you can move out when you are ready. This could be as soon as you want, but iBuyers can also give you time to find your new home if necessary. Some sellers will move out within a couple of weeks, but others may want to remain in the property for months before moving on to their new home. With instant offers, the seller has complete control over the timeline.
There are a number of different instant offer services to choose from and there are lots of iBuyers that are investing in different kinds of property for different reasons. Some companies may be looking for well maintained homes that they can sell on quickly, while others might focus on properties that they can renovate for a profit. The best iBuyers for sellers are often those that also provide more traditional real estate services. Rather than buying low and selling for big profits, these iBuyers may make most of their profits from fees. They will charge you a reasonable amount and make an offer based on the fair market value of your home.
Advantages of Instant Offers
The main advantages of iBuyers for property sellers are the speed and the convenience. Selling your home can be a slow process that prevents you from moving when you want. It can also involve lots of marketing, showing potential buyers around your home, and negotiations on the price. Using an iBuyer can free you from all of this hassle and ensure that you get an offer quickly.
The benefits of selling your home to an iBuyer are:
You get a cash offer on your home right away. You won't have to wait for the right buyer to find your property or to go through the long process of discussing offers and waiting for their financing to be put in place.
You can control when you move, without getting stuck in a chain. You can schedule the move when your new home is available so that there's no need to put your belongings in storage or to incur overlapping running costs for two properties.
No need to deal with buyers who might change their minds or cause delays. You won't even need to show your home to potential buyers. A lot of the stress associated with selling your house comes from the uncertainty of dealing with buyers, but you can skip all of this with instant offers. An iBuyer is a company that will stick to its offer and manage the sale promptly and professionally.
You can decide whether to take the offer or not. It's up to you what you do after requesting an instant offer. Since there is no charge for requesting an offer, it can be a good idea to ask for one when you're considering your options for selling your home. You can still choose the go down the traditional sales route if you think it is a better option for you and your property.
Disadvantages of Instant Offers
First of all, No Bidding Wars! Using an iBuyer is clearly quicker and more convenient than selling your home the traditional way. However, it is important to consider all of the options when you are selling property so that you can be sure you are making the best choice for yourself. Instant offers aren't right for everyone and there are some disadvantages to this method of selling.
The main issue with selling to an iBuyer is that you will make less money. Since iBuyers need to make a profit they will charge fees or expect to sell your home for more than they spend on it. This means that you may make a bit less on your home than if you sell it the traditional way. It's important to talk to an experienced agent so that you know how much your home is likely to make if it is sold to a normal buyer so that you can make an informed decision on the offer from the iBuyer.
Although the difference between your instant offer and what you would get from a conventional sale can be relatively small, some homeowners could be losing out on thousands of dollars by taking the more convenient option. You need to balance the advantages of efficiency and speed against the possible financial losses.
Another potential issue with iBuyers is that if you choose the wrong company to sell to, the offer might be based on an inaccurate valuation of your property. You must ensure that the instant offer is being made through a reputable company that understands the Denver real estate market, like Kenna Real Estate. The offer should be based on the market and the information that you provide about your home. The form you fill in should ask for details on the size of the property, it's exact location and any additional amenities that could affect the price. You should also check with a conventional realtor and look at recent sales in your area so that you can evaluate the offer before you make a decision on it.
Is an Instant Cash Offer on your House Right for You?
Selling your home is a major decision so you should consider all of the options carefully. The right choice for you will depend on the type of property that you're selling and your personal circumstances.
Selling through an instant offer could be the best choice if speed and convenien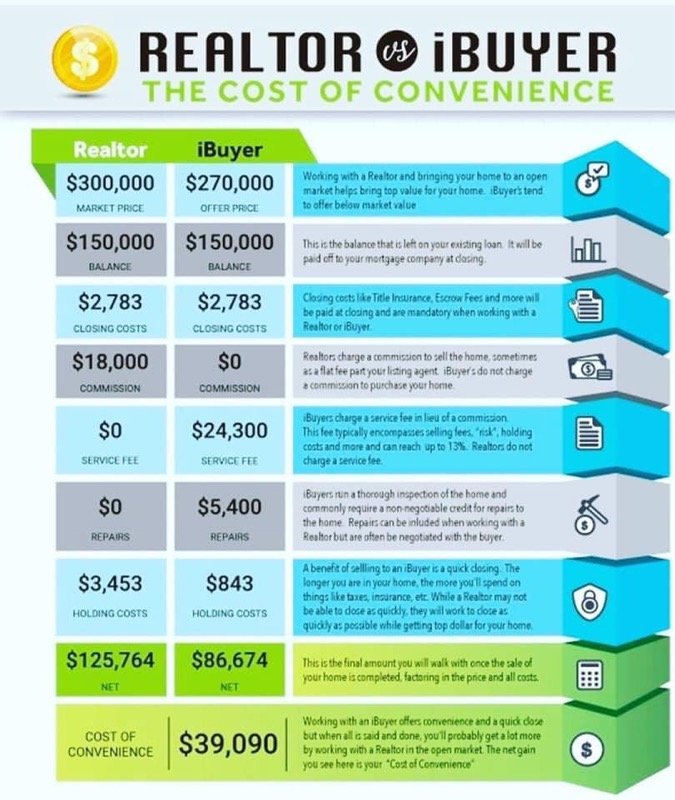 ce are the main priorities for you. An iBuyer will enable you to decide on the schedule for your move and it will prevent the issues with buyers that can often cause delays and complications with a traditional sale. This can be particularly valuable when you need to move for work or family reasons, or if your new home is ready and waiting for you to move in.
However, if you aren't worried about how quickly your home might sell, it might be worth sticking to the traditional route. You can work with an experienced realtor to ensure you find the best buyer for your property and you might be able to get a higher price than the instant offer. For example, if you have the time and energy to do any necessary renovation work yourself, then you could end up enjoying the extra profit instead of leaving it for the iBuyer.
The key factor to consider when deciding whether to accept an instant offer will be whether you place more value on your time or on your money. If you need a quick sale, then the advantages of using an iBuyer will be more important for you. If you want to make the biggest possible profit when selling your home, then the traditional route might be a better option for you. In either case, it can be worthwhile taking a few minutes to fill in the form to request a quote from an iBuyer. You will be able to make better decisions about which option to pick when you know how much you could make from an iBuyer in Denver.
The Kenna Real Estate transparent pricing model provides you with confidence, fast money, and peace of mind. We will make a competitive offer on your home instantly, and ALWAYS beat Zillow's Instant Offer price*
*The Zillow instant offer is a program offered by Zillow. It is different from the zestimtate, which is a wildly inaccurate home evaluation tool. The offer we will beat is the Zillow Instant Offer, which Zillow does not offer in all markets and not all homes can get an Instant Offer.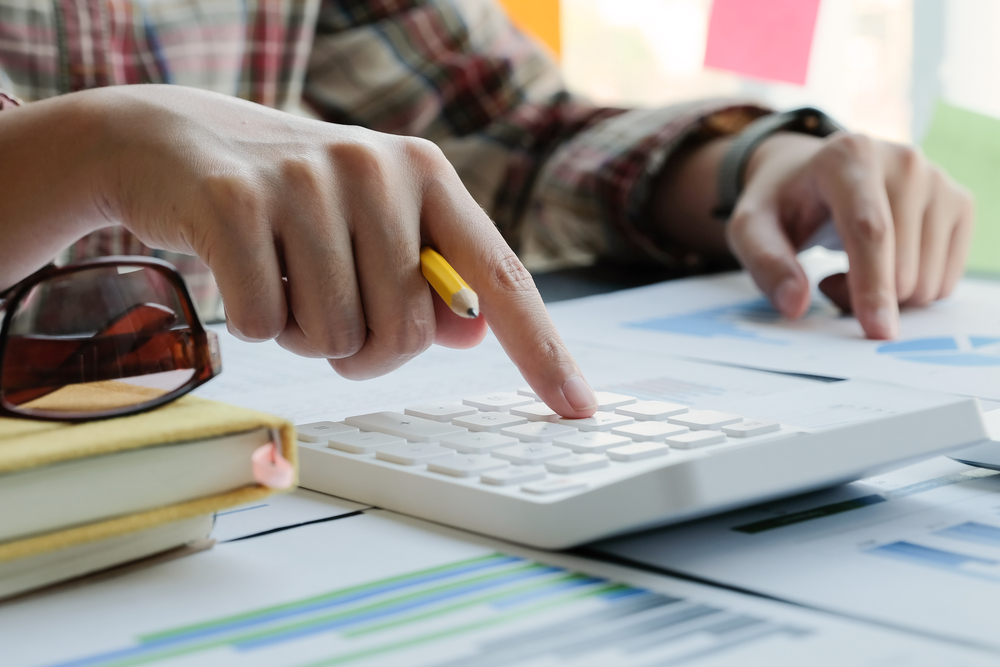 *Your information will never be shared with any third party.
Fast and Free Cash Offer on Your House
When making a real estate market analysis to determine your home's value, Denver presents all the difficulties of a recovering economy where property values are comparatively fluid; in today's market, it's more important than ever to price your home correctly. At Kenna Real Estate we know how to price your property to make sure it sells. Even if you are not planning to sell immediately but are curious about your home's current value, just fill out the form below and we'll send you a FREE Detailed Comparative Market Analysis (CMA).
If you are interested in learning the value of your home and seeing how it compares to other homes in your neighborhood, take this first step and allow us to provide you with a detailed analysis. Simply fill out the contact form below and we will email you a FREE detailed report on market values Denver CO, with no strings attached.