How Much is My Home Worth?
Get an Instant Home-Value Estimate, and Sign up for a FREE REPORT
Kenna Real Estate Seller Advantage®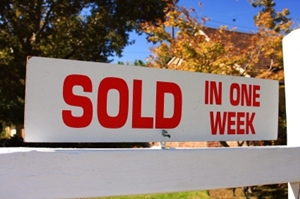 Thinking about selling your Denver CO home? Want to Avoid the hassle of listing Kenna Real Estate can help you determine the best price for real estate in your home and get you a cash offer Fast! We analyse reports based on market conditions in your area and also use the best cutting-edge marketing techniques to get you cash your home quickly and for the best price possible.
Our experienced agents can provide you with the unbiased professional input you needed in an effective home value analysis. We promise to support you through what can be an eye-opening and sometimes scary experience, making the outcome of your sale a positive one.
Fill out this form for more information on how we can help you get you Cash for your Home. Questions? Connect with us anytime at: 303-955-4220 & find out what Kenna Real Estate can do for you!
Denver Colorado Homes: The Kenna Real Estate Difference
Denver CO homes are often poorly marketed, which is why it can take an unreasonable amount of time for your home to sell with other companies. Kenna Real Estate drafts a custom marketing plan for each client, created with the specifics of each property in mind.
You will benefit from an experienced and highly-educated team of Denver CO real estate professionals and support staff specializing in marketing, publishing, and sales. Prominent real estate websites, like ours, will feature your listing and it will be entered into the Denver MLS®, where over 25,000 local real estate professionals look for listings every day. We also advertise our sales with other multi-media advertisers, so your home is exposed to the widest range of buyers possible.
Start the Denver CO Home Selling Process Today!

Brian Burke is your expert for Denver area homes. Set your home selling priorities and start saving time & money with Kenna Real Estate.

- Brian Burke, Kenna Real Estate

Contact Brian
Marketing Denver CO Houses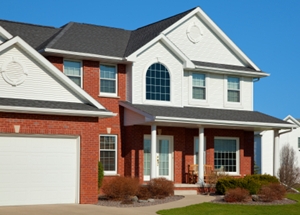 We'll supply prospective buyers with multiple opportunities to contact us about your Denver CO house or condo. We place ads in all the local print media and send out information about your Denver property announcing various events, such as upcoming open houses or price changes.
Our traditional marketing services include open house showings, follow up with agents who've shown your home, a full-color photo flyer for in-home display and distribution, and for-sale signs with flyers in your yard.
When buyers show interest, we keep in regular contact with them and their agents, and manage the negotiations and closing on your behalf. Our business is not one that was built on a false foundation: we pride ourselves on the hard work we do to get the best results for our sellers and buyers. We hope you give us the opportunity to work for you.
Ready to take the next step? Email Kenna Real Estate today to find out more about what we can offer you!
Kenna Real Estate Seller Advantage®
Our home seller incentive offers you the incredible opportunity to save on the fees associated with the sale of your home. We will sell your home for a flat fee if you purchase your next home with us. This fee will be applied toward the standard MLS® co-op fee. Take advantage of a great opportunity to access top-notch marketing and promotion for your home. Contact us today about this exciting offer and for the fee amount.
* Get An Automated Estimate On The Value Of Your Home Right Now!

THE BEST PRACTICES FOR SELLING YOUR DENVER AREA HOME
Are you getting frustrated of trying to sell your home with nothing giving in? Do not be of dismay, you are not alone. Selling a home can be quite cumbersome to many of us if not equipped with the right knowledge.
Here are some more Resources if you want to Sell a Denver area Home and Cash in on the Bidding Wars.