Littleton Horse Properties For Sale
Included below are Horse Properties For Sale in Littleton, CO. If you would like more information on any of these Littleton listings, click the "Request More Information" button when viewing the property details. We can provide you with disclosures, past sales history, dates and prices of homes recently sold nearby, and more.
Littleton Horse Property. Littleton is a horse-friendly community that is within easy reach of downtown Denver. If you're looking for an equestrian property in the metro area, then this could be the perfect location for you. Kenna Real Estate can help you to find your dream home in Littleton, whether you're looking for a family home with a small paddock or a luxury ranch close to Denver.
And, if you haven't already, be sure to register for a free account so that you can receive email alerts whenever new Horse Properties For Sale in Littleton get listed on the market.
If you would like to expand your search, take a look at our page on horse properties for sale in the Denver, Colorado, area.
Horse Properties For Sale in Littleton, CO
Littleton Horse Properties for Sale
September 25, 2023
$1,860,000
Med. List Price
The content relating to real estate for sale in this web site comes in part from the Internet Data eXchange ("IDX") program of METROLIST INC® Real estate listings held by brokers other than Kenna Real Estate are marked with the IDX Logo. This information is being provided for the consumers' personal, non-commercial use and may not be used for any other purpose. All information subject to change and should be independently verified. Click here for the full Terms of Use.
Ready to find your dream home in Littleton?
Let us help you. Call or Text Kenna Real Estate at 303-955-4220 to get personalized assistance from our expert real estate agents.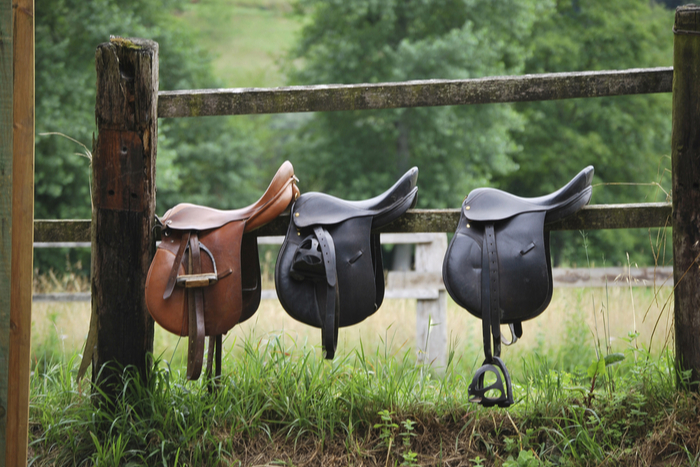 Living in Littleton
Littleton is a popular place to live in the Denver metro area. The center of Littleton is only about 11 miles from downtown Denver, so it is a very popular location for commuters. As well as excellent road connections, Littleton also has its own RTD light rail system, which makes getting into Denver very easy. Littleton is a friendly community that holds many events to bring people together, including the Western Welcome Week raising money for local charities, and the Candlelight Walk to kick off the holiday season.
Is Littleton Horse Friendly?
A guide to toxic plants to Horses in Littleton, Colorado
Littleton is one of the best places to own horses in the Denver metro area. The city has superb parks and miles of trails for horseback riding. Many people in the area own their own horses or visit local stables to ride regularly. The Littleton area has many riding and boarding stables, so it is possible to enjoy an equestrian lifestyle here even if you don't have your own land. If you do buy a horse property in Littleton, then you'll be able to enjoy all the same parks and trails while also having your own private space.
Equestrian Trails and Equine Facilities in Littleton
The Littleton area is great for horse owners as there are plenty of parks, trails, and other equestrian facilities nearby. Littleton has a good selection of equine services, including farriers, veterinarians, and tack and feed suppliers. You can easily find everything that your horse needs near Littleton.
Chatfield State Park is one of the best places to ride near Littleton. The park has spaces to park your horse trailer, and there is also a public corral where you can leave your horse if you want to visit the swim beach or enjoy a picnic during your visit. You can't ride close to the reservoir, but there are some excellent equestrian trails in other parts of the park. The loop around nearby Hildebrand Ranch Park is also ideal for horses, especially if you enjoy varied terrain or you want to get closer to nature. Roxborough State Park is also close to Littleton, and it has plenty of trails to suit riders of all abilities.
The High Line Canal Trail and South Platte Trail, two of the longest and most popular routes through the Denver metro area, both pass through Littleton. Both of these trails have sections that are perfect for horseback riding, so being so close to these routes is a big benefit of living in Littleton. Many other shorter trails also pass through Littleton, so there will be plenty of options to choose from when you are going horseback riding.
Several equestrian parks are also within easy reach of Littleton if you are interested in eventing or other equestrian activities. The Spring Gulch Equestrian Area in Highlands Ranch provides facilities for cross-country, showjumping, and dressage. Many local equestrian groups use this facility, and you can get a season pass if you use it regularly. Two other equestrian parks are in nearby Greenwood Village. The Rollin D. Barnard Equestrian Park has a great cross-country course as well as an arena and plenty of space to ride. The Alexander Lane Equestrian Park also has a cross-country course and arena. Although you can't access this park by vehicle, it is linked to the High Line Canal trail, so you can ride here from Littleton.
Many riding schools and boarding stables are based in the Littleton area in order to take advantage of all these trails and parks. The Denver Polo Club is also based in Littleton at the Cottonwood Riding Club. If you're interested in joining a polo league, learning how to play, or simply watching some matches, then you'll be in the perfect location in Littleton.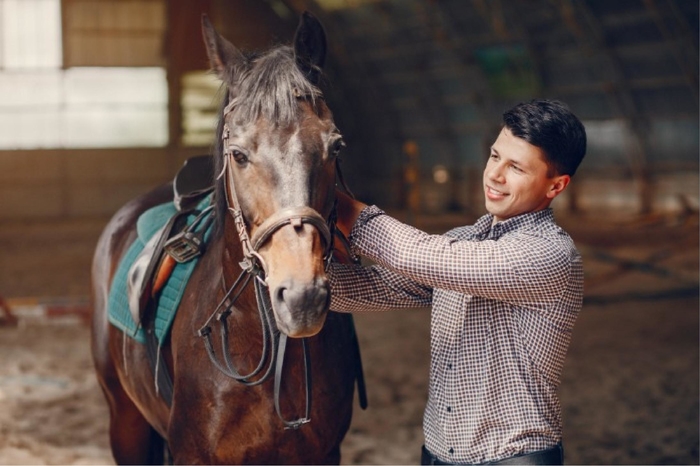 Homes For Sale with Acres in Littleton
Littleton usually has a good selection of equestrian properties for sale as it is a very horse-friendly area. The Littleton area has everything from historic ranches to luxury equestrian estates. You can find family homes in the city with space for a couple of horses, cozy ranches with traditional horse stall barns and corrals, or multi-million dollar properties with all the latest technology and state-of-the-art equestrian facilities. Since there are so many different property types in the area, it can be helpful to talk to an experienced local realtor who knows where to find the homes you are looking for in Littleton.
If you're looking for a larger equestrian property, then you may need to look outside of Littleton itself. You can find many large homes with acres to the southwest of Littleton as you head out of the metro region and into a more rural area. You will still be able to enjoy everything that Littleton has to offer and be close to Denver, but you can also have plenty of space and privacy on your own land. You can still find many working ranches in this area, so buying your own horse property here can make you feel in touch with the traditions of the Old West. Horses have played an important role in the history of Littleton, and it is still one of the best places to find equestrian properties today.
Finding a Horse Property in Littleton
Finding the right equestrian property will be easier if you know what you are looking for before you begin your search. The best way to start is usually to list the features that your new home must have, those that you would like it to have, if possible, and anything that you would like to avoid. Since you are buying a home for both yourself and your horses, you will have many different factors to consider. Some of these factors might matter more to you than others, so you might want to decide which ones you will prioritize when choosing a new home. You can then use these lists to narrow down the options until you find the best properties for sale in Littleton.
You should rule out any properties that don't meet your essential criteria and then compare the listings based on your preferences. The best homes will be the closest matches to your most important preferences, but remember that you can always make improvements to the property after you move in. Some features will be easy to add if they aren't already present, so you shouldn't always rule out a property just because it is missing something you want.
Kenna Real Estate is very familiar with the needs of horse owners, so we have made it easy to find homes where horses are allowed in our property listings. You can search for equestrian properties for sale in Littleton and narrow down the results according to your preferences. You might want to look for properties that have a stable, paddock, barn, or equestrian arena. You can also narrow down the results according to the type and size of home that you want to live in. We want to make finding your new home in Littleton as easy as possible. If you need any more advice on your property search, then you can always get in touch with one of our local realtors. We can assist with your search and recommend horse properties for sale in Littleton that would be a good match for your criteria.
Tips on Buying Equestrian Properties in Littleton, Co
If you're buying an equestrian property, then it is important to choose a realtor who is familiar with these kinds of homes. An experienced realtor will understand the needs of horse owners and be able to recommend properties that are suitable for equestrian uses. Kenna Real Estate has helped many buyers to find horse properties in Littleton, so you can rely on us to provide useful advice as you search for your new home. We can advise you on the pros and cons of each property, recommend local experts if you need specialist help, and guide you throughout the process of buying property in Colorado. You can always get in touch with your Kenna realtor if you need any assistance, but the following tips should help you to get started.
Be aware of local bylaws and zoning regulations. Many properties in Littleton are zoned for horses, but you should always check that horses will be allowed before buying any property. Make sure that you know what local bylaws, zoning regulations or other rules will apply to the land to ensure it is suitable for your purposes. Kenna Real Estate is very familiar with the Littleton area and all of the local regulations, so we can advise you on which properties are right for you. Remember to consider any future changes you might want to make to the property, such as building a new barn or extending the house.
Decide how many acres you want to buy. You should usually allow at least 2.5 acres of land for every horse that you keep, but the amount of space you need will depend on whether you plan to provide additional feed for your horse or to rely on the pasture. Local zoning regulations may also affect how many horses you are allowed to keep per acre. Looking after your own land will also take plenty of time and money, so you should also think about how many acres you are willing to manage.
Check all structures on the property, including fencing. You should inspect all of the outbuildings, fencing, and other structures on the property just as carefully as you look at the house itself. Make sure that they are safe, well-built, and suitable for your needs. Your Kenna realtor can recommend local experts who can inspect the land, outbuildings, and house when you make an offer.
Make sure the land is suitable for horses. The best equestrian properties will have good quality pasture on well-drained ground that isn't too steep. A reliable water source is important for horses, and it is also beneficial to have some type of shelter available. If you need any advice on the suitability of the land for equestrian uses, then you can always ask your Kenna realtor.
Check for any hazards and decide how to manage them. It is essential to ensure that your horses will be safe. Potential issues to watch out for include risks of flooding or landslips and any plants that are toxic to horses. If you have any concerns, then your Kenna realtor can recommend local experts, such as specialists who can identify or remove harmful plants. Some issues can be dealt with before you put horses on the property, but it's important to consider the costs and time involved in addressing them when you are making an offer. You may also be able to negotiate with the seller to ensure these issues are solved before you take over the property.
Horse Property is Popular in Littleton, Colorado
Colorado is a state full of cowboys, and if you fancy donning your own cowboy hat and living the lifestyle of a rancher, then why not search through the abundance of horse properties for sale in Littleton, Colorado?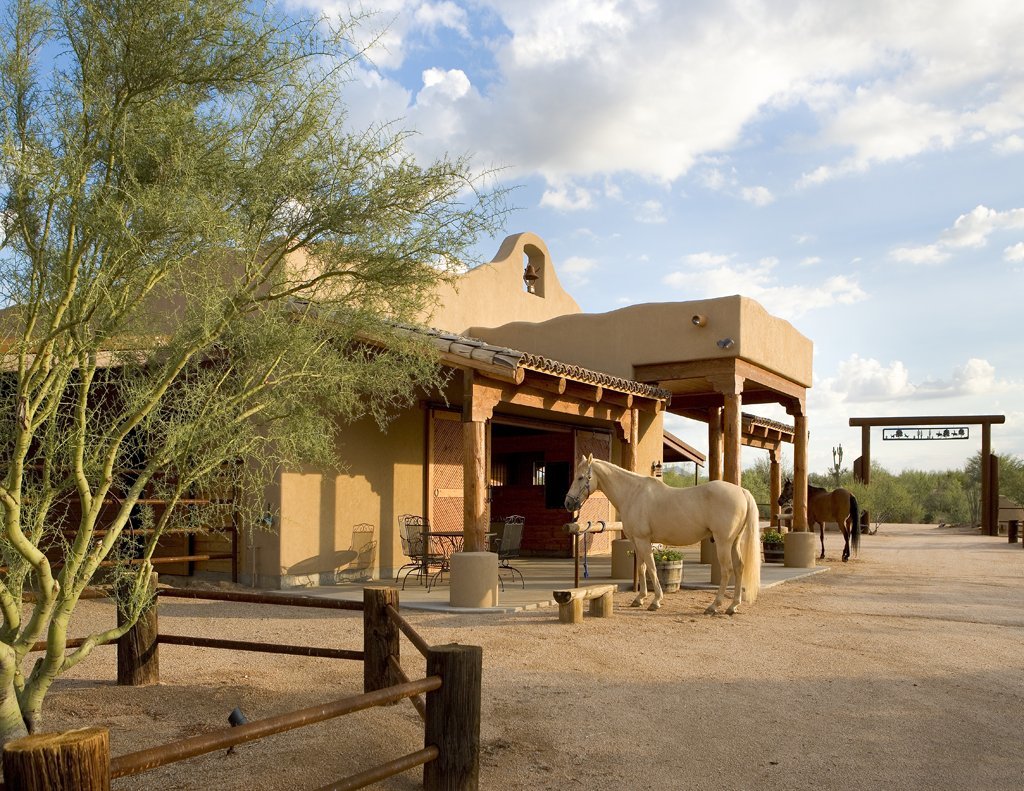 Littleton is situated just a few miles south of downtown Colorado and is renowned for its old-world charm. Featuring several antique stores and an abundance of turn-of-the-century buildings within the heart of the town, it is also well-known for its turn-of-the-century farms, traditional and historic ranches, and miles of horse riding tracks that make horse ownership easy and convenient. Whether you are looking for state-of-the-art stables suitable for several world-class horses or just enough acreage to live alongside a much-loved family pony, you can find horse-friendly homes of all sizes and specifications in the region.
Many people mistakenly believe that equestrian real estate has to be large and expensive. Whilst many horse-friendly homes are large with a significant amount of land, if you only have one or two horses and a more modest budget, you may well still find the right property to suit your family's needs. A cozy ranch for you to live in with horse stall barns, corrals, and fenced acreages running alongside would be the best option in these circumstances, and these kinds of properties are in abundance in Littleton. Of course, you will also find super-sized and luxurious homes if they are better suited to your needs and your budget.
Littleton Provides Easy Access to Denver
One of the main advantages of choosing to live in an equestrian home in Littleton is its close proximity to Denver. It affords homeowners the best of both worlds: the opportunity to live in a rural-style ranch alongside your horses whilst still being just a few short minutes from the city. Denver is accessible from Littleton via the super-fast RTD light rail system, but if you prefer to feel closer to nature as you travel, then it is also possible to get from Littleton to Denver by hiking or cycling along the riverside trail between the two districts. The advantage of this proximity is that, if you work in Denver, you will have a very short commute time. This means that you will have more time to spend on your ranch and with your animals when you are not at work because you won't be wasting your leisure time commuting from A to B. No matter how big or small a horse-friendly property or ranch you choose, the fact is that owning a property with livestock can be fairly labor-intensive. You will need to ensure that your horses are cleaned and maintained regularly, as well as repairing and paint fences, leveling land, and all of the other work that comes as standard with this kind of property. The more time you can spend at home enjoying the fruits of your labor, the better! The location of your equestrian property is something that is very important to consider when you begin searching for your perfect new home.
Horse Property with Acres
Other considerations to bear in mind are the size of the property you choose. This will be determined by two main factors: your budget and the number of horses you have or wish to have. Most areas, including Littleton, Colorado, will have local by-laws that will govern the number of horses you can own per acre of land your property has. These laws are in place to both protect the land from overuse and to ensure the happiness of the livestock living in the state by preventing overcrowding. Even without the by-laws in your particular region, when looking at properties, a good rule of thumb is to allow 2.5 acres of land per horse that you own. You will need more space per horse if you don't want the added monthly expense of supplementing your horse's diets with hay (something that is essential if they aren't getting daily access to good quality pasture). In reality, provided you have the time and inclination to conduct the required maintenance, the more land that you can afford to give to each of your horses, the better. If you're not sure about the right size property for your family and horses, why not get in touch with one of our local property experts, who will be delighted to offer you their support and advice?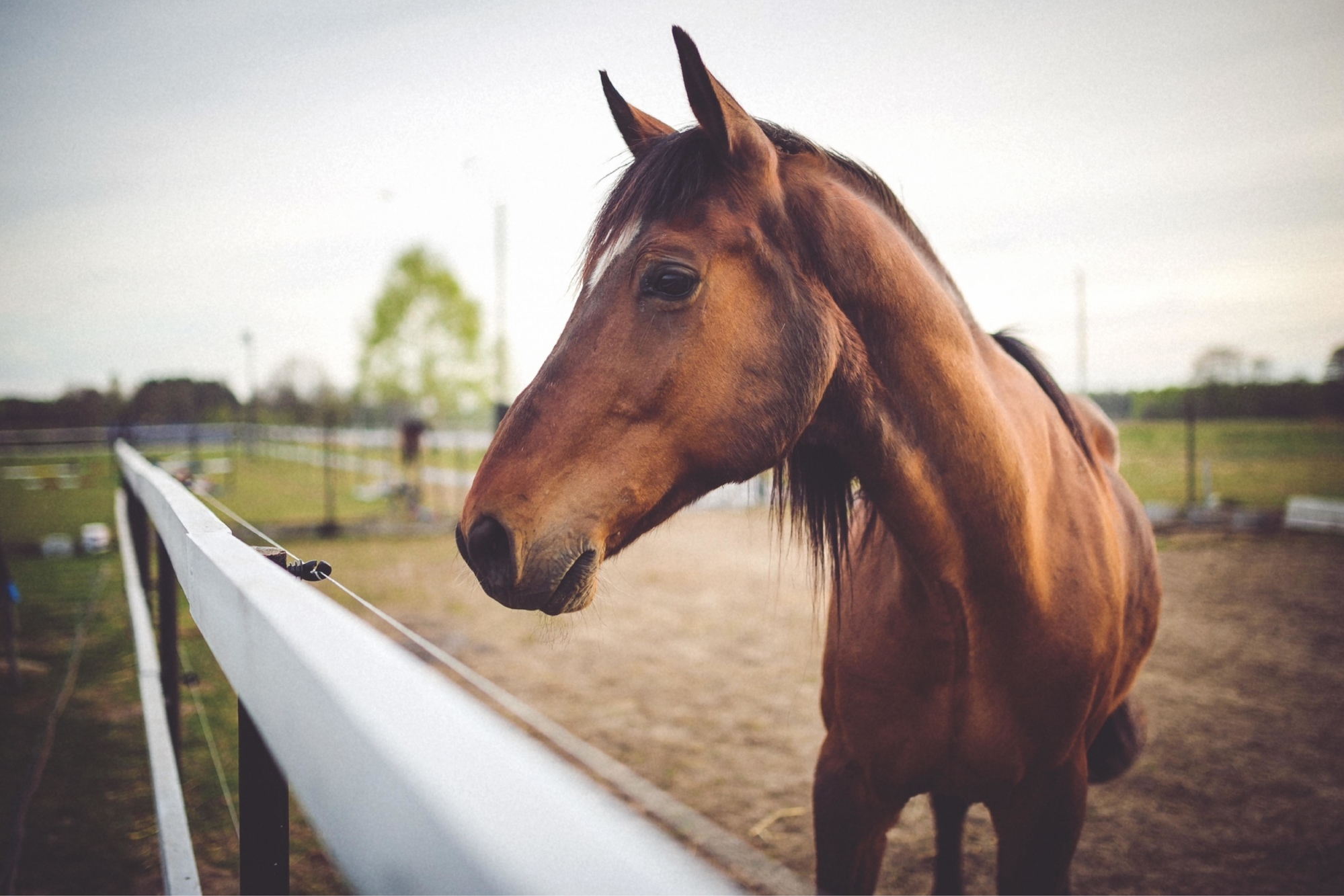 Explore Horse Property in Other Areas of Colorado:
How Kenna Real Estate Can Help
Kenna Real Estate has plenty of experience with equestrian properties in Littleton and the surrounding areas. Our dedicated realtors can help you to find the perfect property for you and your horses. We will be here to support you throughout your journey, from recommending suitable homes for sale in Littleton to negotiating with the seller on your behalf. Buying an equestrian property can be an exciting and enjoyable experience when you have the right support from your realtor. We're here to make the process as easy as possible for you.
Get in touch to discuss your needs with one of our experienced realtors. Kenna Real Estate can help you to find your dream home in Littleton and support you throughout the process of buying an equestrian property.