The Definitive Guide To
Moving To & Living in Highlands Ranch, CO
Chapter 1
Thinking of Moving to Highlands Ranch, CO?
Chapter 2
Things to Know About Highlands Ranch, CO
Chapter 3
Moving To Highlands Ranch For Work
Chapter 4
Highlands Ranch School Guide
Chapter 5
Neighborhoods in Highlands Ranch
Chapter 6
Must-Try Places When Living in Highlands Ranch
Chapter 7
Highlands Ranch Public Transportation
Chapter 8
Events in Highlands Ranch
Chapter 1
Thinking of Moving to Highlands Ranch, CO?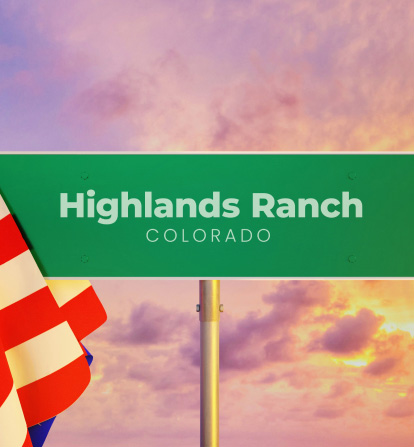 Where is Highlands Ranch, CO?
Highlands Ranch, CO is a large suburb located 12 miles south of Denver and is part of the Denver Metropolitan area. It's located in Douglas County and comprises homes in three zip codes - 80126, 80129, and 80130. It is an unincorporated area and the most populous section of Colorado.
The first homes were built in 1981 near South Broadway, a major road that goes north and south into Downtown. Soon after, a new highway called C-470 started construction. Eventually, that highway would circle the city of Denver, providing quick access to all areas, including the airport and tech center.
Within ten years, the housing market was booming, and 17,000 residents had made Highlands Ranch their home. Ever since the area has continued to grow by leaps and bounds. Schools, recreation centers, shopping areas, business complexes, and sports fields are conveniently located.
Roads are broad, and neighborhoods are varied. From starter homes and apartments to gated communities, your dream home awaits. There are established neighborhoods with manicured lawns, fenced yards, and new construction with the latest bells and whistles.
There is plenty of room for all of these homes, with an area of over 24 square miles. From the initial homes at South Broadway, the building expanded east and west along C-470 to Santa Fe on the west and I-25 on the east. After that, construction spread to the south, where land was plentiful. Rolling hills turned into streets, lanes, and avenues.

While amenities were slow to develop in the early days of Highlands Ranch, there is now anything a resident might want. A large shopping mall is on the east, with supermarkets, strip malls, chain stores, restaurants, microbreweries, trails, and parks scattered throughout.
Each section of Highlands Ranch has a unique feel, and its own amenities - among the neighborhoods we'll explore in this guide include Eastridge, Westridge, Northridge, and the Backcountry.
But what they all have in common are great schools, an easy commute to jobs, great outdoor opportunities, a view of the Rocky Mountains, open space, great weather, and a high liveability score.
Let's dive into the many perks of living in Highlands Ranch, CO.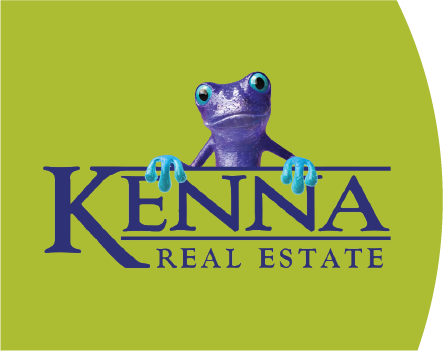 Planning on moving?
Get in touch with a local realtor who knows the ins and outs of this beautiful city.
Chapter 2
Things to Know About Highlands Ranch, CO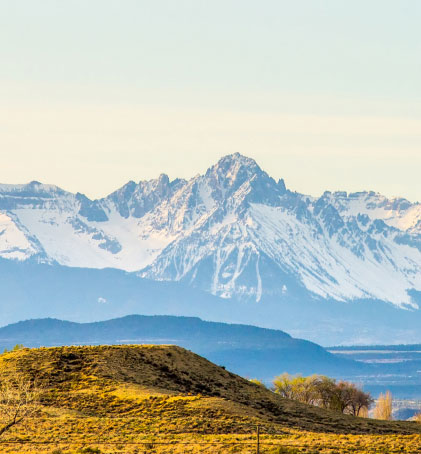 History and Famous Residents
More than 105,000 people call Highlands Ranch home. Past and present famous residents include actress Keri Russell, pro-football player Christian McCaffrey, hockey player Milan Hejduk, luger Courtney Zablocki, soccer player Taylor Kemp, and physicist William C. Davidon.
Before Colorado was the place to move, rolling hills led to majestic mountains. The Ute, Cheyenne, and Arapaho Indian tribes wandered these areas in search of game. Part of the Louisiana Purchase, the territory was added to the United States in 1803. Around 1820, explorers started arriving to discover riches and develop ranchland.
Due to the lack of water resources, it wasn't until 1870 that the first major settler purchased land. Curtis H. Field bought land on the west side of Santa Fe. Soon after, Samuel Allan Long came, built a farm, and used dry land farming techniques. He sold his 2,000-acre farm around 1900 to John W. Springer, who built the Highlands Ranch Mansion. Renovated in 2012 by a local builder, the Highlands Ranch Metro District now owns it, is open to the public, and is used for private and community events.
The Colorado Gold Rush around the turn of the century put the area on the map. Many came to seek their fortune, and the population grew. Farms and ranches popped up in Highlands Ranch, with supplies sold in nearby Littleton.

In 1978, the Mission Viejo Company bought a large piece of land with the intention of building a suburb, and present-day Highlands Ranch was born. They drew up plans for a planned development, including homes, town centers, a library, streets, schools, and recreation centers. Areas were sold to major home developers, and the building commenced.
Soon after schools popped up - Northridge Elementary School was built in 1982, followed by Highlands Ranch Jr/Sr High School in 1987. The library opened in 1991. In 2000, central office complexes were added, the Chamber of Commerce was established, and a bigger library was built.
From 1991 to the present, the growth has exploded from 17,000 to over 100,000 residents. Wide roads, new schools, shopping centers, and open spaces ensured this growth was comfortable. Rather than trying to add shops and homes on every square foot of land, the metro district assesses needs and fills in the gaps with forethought. 2,500 acres will remain open space, and there is a dedicated area called the backcountry.
Highlands Ranch is a very family-friendly area to live in. Nearly half of the residents have children under 18. Close to 70% are married couples. Nearly 90% of the residents are white, with Asians, Hispanics, and African Americans a minority. The majority of the population is between 25 and 64.
Chapter 3
Moving To Highlands Ranch For Work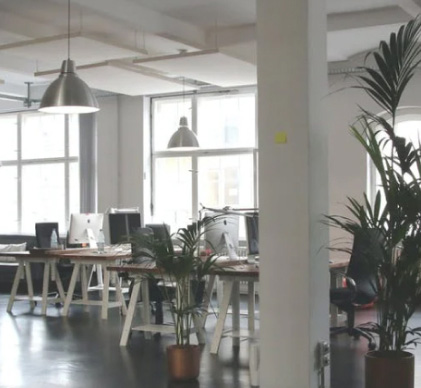 Business & Jobs in Highlands Ranch
Originally, Highlands Ranch was a place where you came home to live and commuted to work. Downtown is a straight shot up I-25, Broadway, or Santa Fe. Up University Ave is the University of Denver and Cherry Creek. Closer is the Denver Tech Center.
The median household income is over $100,000. Very few are below the poverty line. There is also very little unemployment, with close to 75% of the population over 16 in the workforce.
Dominate occupations are management, business, scientist, and the arts, followed by sales and office obs. Major industries are education, professional, and finance.
In 1997, two large buildings were built housing Lucent Technologies and Avaya Communications. Soon after, more companies opened offices in Highlands Ranch. UDR, Inc., Peterson's, and Visa have headquarters in Highlands Ranch, and many more have satellite offices.
Here are some other top employers and best places to work in Highlands Ranch:
Arcadis

is a design, engineering, and consulting company based out of Amsterdam. It has been voted the Best Company in Highlands Ranch.

The Highlands Ranch Community Association (HRCA)

employs many folks in four recreation centers as well as several nonprofits, camps, festivals, and the general maintenance and upkeep of the neighborhoods.

Specialized Loan Servicing

is a multi-million dollar lending company with over 3,000 employees and over $180 million in revenue.

Advanced Emissions Solutions

provides clean coal technology.

5280 Solutions

employs 376 people in business automation and information technology.

Children's Hospital

has a major branch in Highlands Ranch
Teachers can work at dozens of elementary, charter, middle, and high schools operated by the Douglas County School District.

This is just the tip of the iceberg. Nearby Denver Tech Center (DTC) and Lone Tree, which border the east side of Highlands Ranch, are home to Charles Schwab, Comcast, Dish Network, Newmont Mining, Western Union, and Liberty Mutual. HealthONE Sky Ridge Medical Center, Kaiser Permanente, Jeppesen, Kiewit Corporation, Kaiser Permanente, and Charter Communications are also major employers nearby.
Of course, many supermarkets, chain stores, restaurants, strip malls, and more are always looking for employees.
With a high population, pet sitters, daycare centers, dry cleaners, house cleaners, lawn care companies, and other independent services are in high demand. Why not start your own company?
Chapter 4
Highlands Ranch School Guide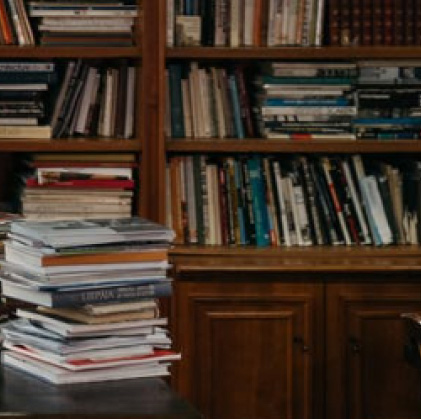 The best schools in Highlands Ranch
With its high population and exponential growth, Highlands Ranch has added many schools over the years to keep up with the demand.
The Douglas County School District services Highlands Ranch. There are many top-quality schools in the area. Your kids have choices of public, charter, private, and STEM schools.
There are 41 schools in the area, including 25 elementary schools, ten middle schools, nine high schools, four charter schools, 14 private schools, and 28 preschools.
The schools are scattered throughout the area, and it's prudent to check out the schools in the area if you have children. Each one of these has strong points. According to greatschools.org, most schools rank very high in a number of criteria.
Per the National Center for Education, the public high schools all rank high for college readiness, academic achievement, and workforce readiness.

Elementary Schools
Public

Middle Schools

High Schools
Chapter 5
Neighborhoods in Highlands Ranch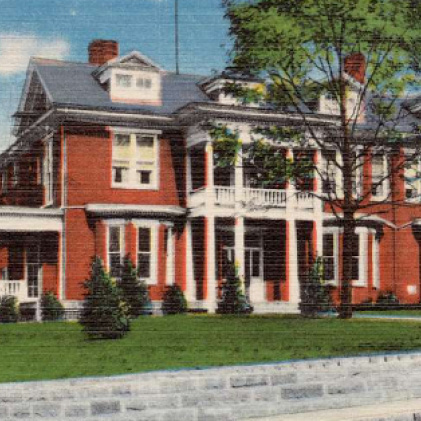 Where to live in Highlands Ranch
Highlands Ranch is a relatively new area. The east and central areas are older, with construction dates from 1990 to 2000. Toward the west and moving south, the homes are newer. With the demand for new homes in Denver, there are still areas of new construction.
About 80% of the residents of Highlands Ranch are homeowners. Home prices vary widely, with the average home price being around $750,000. Home values have gone up around 25% in the past year. That being said, there are homes as low as $350,000 and as high as $2.9 million.
The median home size is just under 3,000 square feet with 3-4 bedrooms and 2-4 bathrooms.
Highlands Ranch is divided into four areas - Eastridge, Westridge, Northridge, and Southridge. Within these are distinct neighborhoods with homes designed by different builders.
---
Westridge
Westridge is on the western side of Highlands Ranch and includes eight townhome subdivisions, 25 single-family home subdivisions, one ranch patio and cluster home subdivision, and three condo and loft subdivisions.
The Westridge Recreation Center has tennis courts, swimming pools, and a running track. The Highlands Ranch Golf Club is on the west side of the area. Northridge Park is on the east side.
Redstone Park has batting cages, a dog park, sports fields, a pond, and a playground. There are plenty of shops, restaurants, and schools close by. Chatfield State Park is to the west, and the Backcountry Wilderness area is to the south.
Some of the more notable neighborhoods are: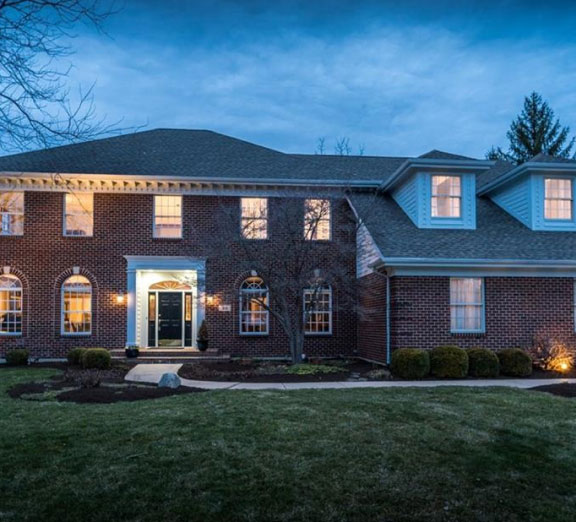 Backcountry is a gated community with spacious lots and large homes. One of the newer neighborhoods in Highlands Ranch, its homes are well sought after. Backcountry is surrounded by abundant green space and trails. Homes are unique and landscaped. There are strict covenants governed by the Architectural Review Committee. There is also a private club for the neighborhood with a pool, fitness center, spa, and Pikes Pub. Community events are abundant, and events are held in the outdoor amphitheater or Sundial house. Home prices are currently at $1.5 million to $4 million.
---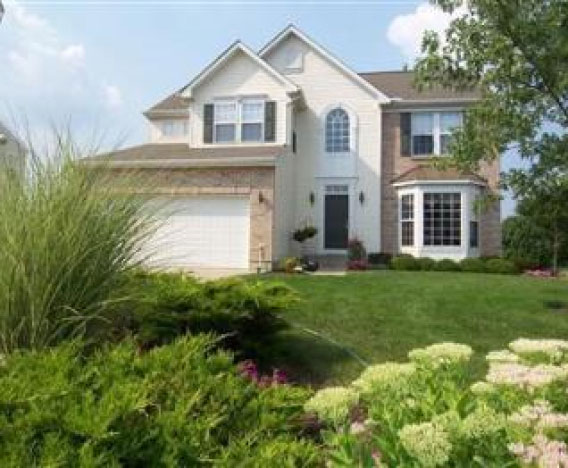 Highlands Ranch Golf Club is perfect if you are a golfer; you might choose a home right on the course. The median home price is $1.3 million and has 4-5 bedrooms and 5-6 bathrooms. This neighborhood is close to the Westridge Recreation Center and Redstone Park. Residents pay an extra sub-association fee as well as the regular HOA dues required to live in Highlands Ranch.
---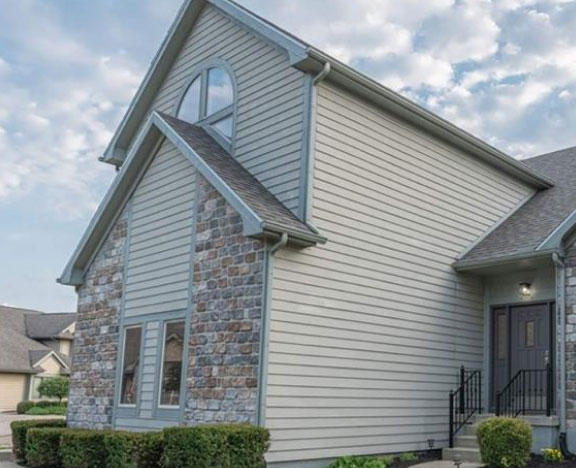 Indigo Hills has established homes built between 1996 and 2002. Homes range from 1900 to 3500 square feet with 3-5 bedrooms and 3-5 bathrooms. There are single-family and townhomes, lots of open space, a community swimming pool and playground, and easy access to shopping and dining. In addition to the Highlands Ranch HOA, Indigo Hills has a sub-association that provides local amenities.
---
Northridge
Northridge is where Highlands Ranch began. Northridge Park is at the center with the Highlands Ranch Mansion. There are eight townhome subdivisions, 37 single-family subdivisions, and four condo and loft subdivisions. Current home prices range from $700,000 to $1.8 million. They have 4-5 bedrooms and 3-5 bathrooms.
Here are a couple of distinct neighborhoods: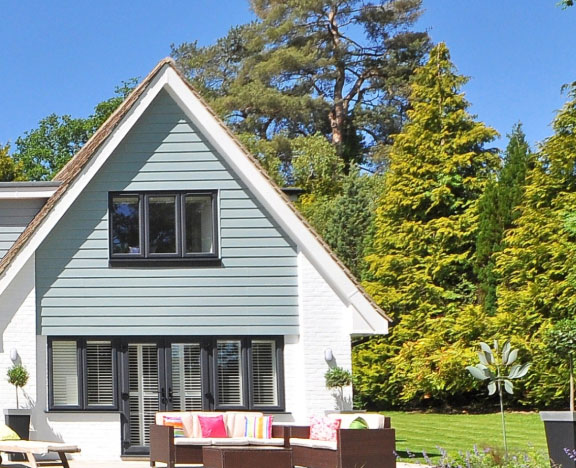 Falcon Hills is a guard-gated community with open spaces, parks, trails, and great views of Denver and the Rocky Mountains. Cougar Run and Sand Creek Parks are close by with playgrounds, sports fields, and hiking trails. Nearby Northridge Recreation Center has tennis courts, a swimming pool, and yoga studios. Many families with children love the security of the neighborhood.
---
---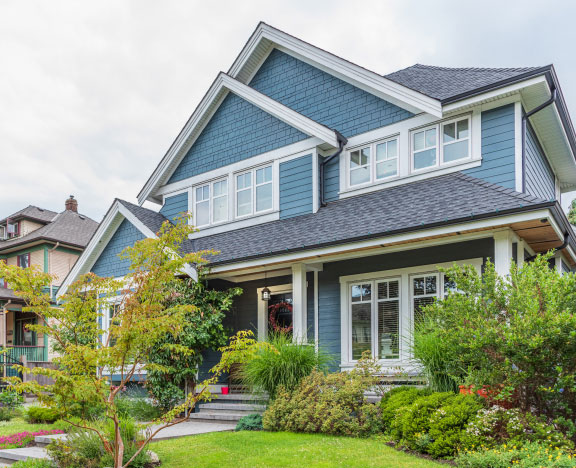 Timberline Ridge is centrally located between the Eastridge and Northridge amenities. Shopping and recreation centers are close by. Hiking is accessible via the Middle Fork and Dad Clark Trails. Many homes back up to parks and trails, including the Sand Creek Park. There is a local HOA for essential services in addition to the Highlands Ranch HOA. This area is popular with families.
---
Eastridge
Eastridge comprises the northeast side of Highlands Ranch. There are four townhome subdivisions, 16 single-family home subdivisions, three patio and cluster home subdivisions, and two condo and loft subdivisions. The neighborhoods are diverse, with some older properties to the north and newer ones to the east. Prices range from $400,000 to over $1 million.
Eastridge offers quick access to C-470 and Lone Tree, where there are plenty of tech companies. Eastridge Recreation Center, Park Meadows Mall, local shops and restaurants, and great views of the mountains make this an attractive area for families.
Here are a couple of distinct neighborhoods: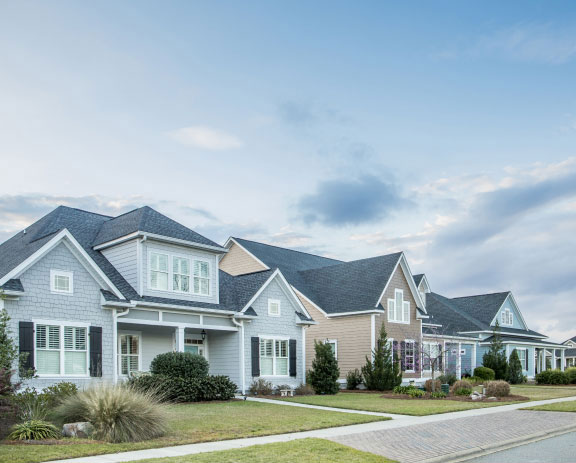 Palomino Park has townhomes and condos surrounding a 30-acre park. There is a fitness center, tennis courts, jogging trails, and athletic fields. The Links Golf Course is also close by. This neighborhood is ideal if you want to live in Highlands Ranch but don't want to worry about home maintenance. Homes are smaller, and the community is gated.
---
---
Southridge
Southridge is the newest part of Highlands Ranch. It is in the southeast section of the area. There are ten single-family subdivisions, one patio and cluster home subdivision, one condo and loft subdivision, and two subdivisions that are considered part of Lone Tree.
The two Lone Tree subdivisions are within the Highlands Ranch borders but may not be in the HOA district. As a result, some of the amenities and recreation centers in the Metro District may not be accessible.
Check out these neighborhoods: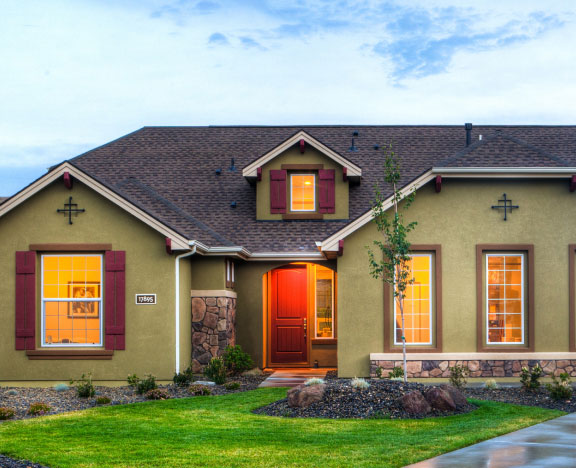 Firelight is a newer neighborhood with a lot going for it. There are open spaces, trails, Redtail Park, and miles of hiking in the nearby Backcountry Wilderness Area. The Southridge Recreation Center is within the subdivision borders, and it has art facilities, an auditorium, pool, running track, tennis courts, and a dance studio. Commuters will enjoy easy access to I-25; the light rail station is just 10 minutes away.
---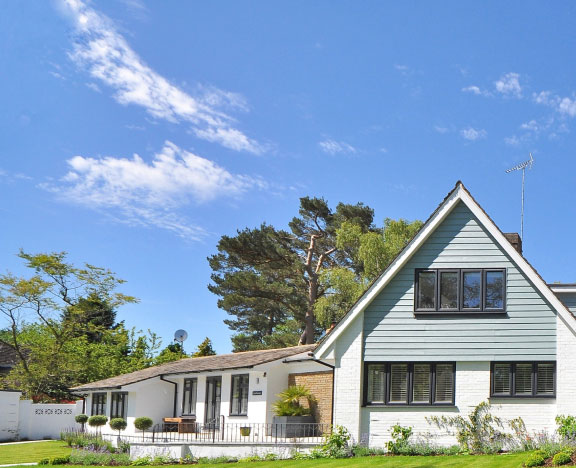 Kentley Hills is located near the center of Highlands Ranch and, as a result, is close to many amenities, including shops, breweries, and restaurants. Easy access to main roads means that it's easy to get around. Stay close to home and enjoy open spaces and Dad Clark Park. Many homes have great views of the mountains, and there is a real sense of community.
---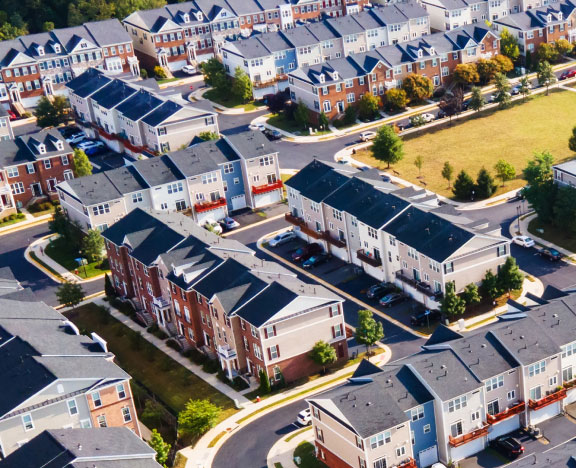 The Hearth borders the Backcountry Wilderness Area and Daniel's Gate Park, both of which have miles of trails. Paintbrush Park is a popular spot for families with its playgrounds and picnic areas. It's a quiet area popular with those who work in the Denver Tech Center or Lone Tree. The local HOA keeps the community engaged.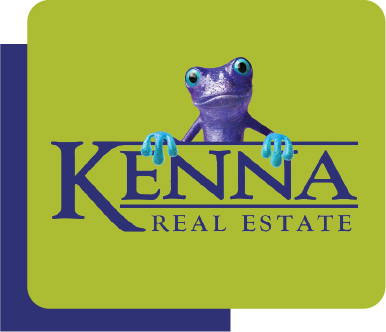 Let's talk more about why Highlands Ranch is the right place for you!

Chapter 6
Must-Try Places When Living in Highlands Ranch
Nightlife and popular restaurants in Highlands Ranch
Here are some of the top eateries in Highlands Ranch:


For those looking for some nightlife, Highlands Ranch has several options. In addition to microbreweries and restaurants with bars, check out these places:
Chapter 7
Highlands Ranch Public Transportation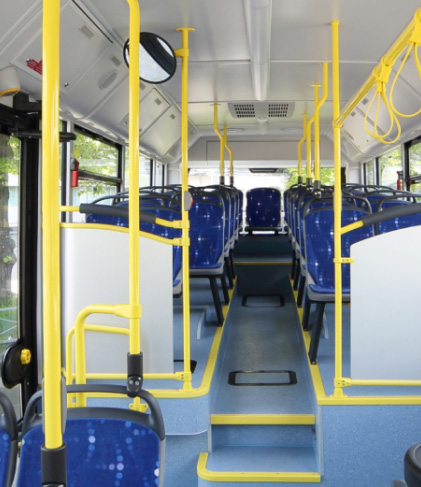 How to get around Highlands Ranch
Highlands Ranch is dominated by vehicles. Cars and SUVs are the main sources of transportation. The streets are wide and with 24 miles of space in the area, having a car is almost a must.
But, there are options. If you are on the northwestern side of Highlands Ranch, you can grab a bus at the Highlands Ranch Town Center and transfer to the light rail at the Mineral Avenue Station. From there, it's a quick trip downtown. This whole trip will take you about 54 minutes. Alternatively, you can drive your vehicle to the light rail station and head towards Downtown. The light rail trip alone is 28 minutes. Hint: this is a great way to get to professional sports games.
Light Rail connections will enable you to get to the airport. Other options include door-to-door services and buses caught at the park-n-rides.
If you make your way to Broadway and County Line - the central and north part of Highlands Ranch, the Line 0 bus will have you downtown in just over an hour.
Taking a taxi or an Uber is also a good choice. Your driver can take you from door to door, but this is a more expensive option. It will allow you to enjoy an adult beverage and arrive safely back home.
If you are a bike rider, there are bike lanes on all major roads, plus a connection to the High Line Canal, which will allow you to wind out of Highlands Ranch to parts of Denver. This busy path connects to other paths for a much wider reach.
For seniors, those with an income level below 200 percent of poverty, people with disabilities, and their families, there is a program called "I Need a Ride" that provides transportation for you if you have a physical address in Douglas County.
If you make your way over to the west side of Highlands Ranch, where it becomes Lone Tree, there is a free shuttle that makes a loop around Park Meadows Drive and connects with a light rail along I-25.
Chapter 8
Events in Highlands Ranch
Fun things to do in Highlands Ranch

Highlands Ranch Mansion showcases the history of the area. You can tour the mansion and explore 50 acres of the park. The mansion is a popular indoor and outdoor wedding venue, meeting place, and other occasions.

Park Meadows Mall has 185 stores and restaurants, making it the largest shopping mall in Colorado. Scattered through the mall, you can see works by local artists.

Get Outdoors
With 300 sunny days per year, Colorado is the place to get outdoors. We've mentioned 2500 acres of open space, which gives the area breathing room. Continue with over 70 miles of hiking, biking, and walking trails.
Each of the four main subdivisions has a recreation center with swimming, art classes, and running tracks. An Activity Guide is published four times a year with sports schedules, fitness classes, camps, arts, aquatic lessons, and other activities.
Highlands Ranch has a very active homeowner's association. They organize events for all major holidays, sponsor a farmer's market each Sunday in the summer and fall, and host concerts at various parks. In Highlands Ranch, there is always something going on.
Here are some highlights throughout the year:
Highlands Ranch Beer Festival
Flapjack Summer Kickoff
Classic Car Shows
Independence Day 5K and Fireworks Display
Oktoberfest Celebration
Paranormal Party
Holiday Gift Fair
Classic Music at the Mansion
Highlands Ranch is a great place to live with beautiful homes, great schools, open spaces, recreation options, conveniences, and just about anything else you are looking for when choosing a place to call home.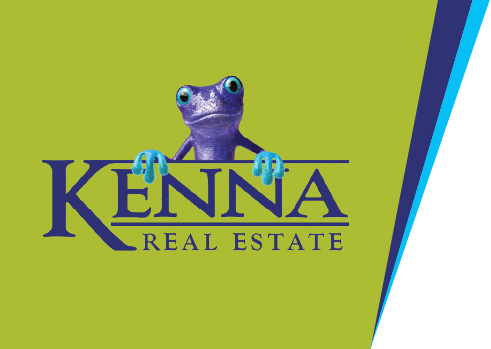 Still have questions about moving to Highlands Ranch?
Contact Kenna Real Estate for all of the answers.