Parker Equestrian Properties For Sale
Included below are Equestrian Properties For Sale in Parker, CO. If you would like more information on any of these Parker Horse Property listings, click the "Request More Information" button when viewing the property details. We can provide you with disclosures, past sales history, dates and prices of homes recently sold nearby, and more.
Parker is a great choice if you're looking for an equestrian property near Denver. It's a very horse-friendly community with many beautiful homes with acres. Kenna Real Estate has helped many horse owners to find their dream homes in Parker, so you can rely on us to support you throughout the process. We'll make it as easy as possible for you to find and buy an equestrian property in Parker.
And, if you haven't already, be sure to register for a free account so that you can receive email alerts whenever new Equestrian Properties For Sale in Parker come on the market.
If you would like to expand your search, take a look at our page on horse properties for sale in the Denver, Colorado area.
Equestrian Properties For Sale in Parker, CO
Parker Equestrian Properties for Sale
September 27, 2023
$1,150,000
Med. List Price
Parker Equestrian Properties for Sale by Price
The content relating to real estate for sale in this web site comes in part from the Internet Data eXchange ("IDX") program of METROLIST INC® Real estate listings held by brokers other than Kenna Real Estate are marked with the IDX Logo. This information is being provided for the consumers' personal, non-commercial use and may not be used for any other purpose. All information subject to change and should be independently verified. Click here for the full Terms of Use.
Ready to find your dream home in Parker?
Let us help you. Call or Text Kenna Real Estate at 303-955-4220 to get personalized assistance from our expert real estate agents.
Parker Colorado Equestrian Properties Overview
Located just twenty miles southwest of Denver, Parker, Colorado, is a large town with a distinctly Western feel. Frequently chosen as a commuter town by people who work in both Denver city and the Denver tech center (thanks to its close proximity), Parker is a town that offers its residents the chance to straddle two worlds: city living in a bustling metropolis, and the laid-back pace of ranch-style country living. Parker is a town that is surrounded by old ranches, equestrian homes, and luxury horse-friendly properties.
If you're looking to take your first steps into equestrian home ownership and have always dreamed of living on a ranch with horses, then Parker is the perfect place to look. It is a convenient commute into Denver and means you can still be close to all the comforts of city living whilst establishing your new way of life. When looking for a new horse-friendly home, it is essential to consider your commute time to and from your place of work. Taking care of horses and the maintenance that a ranch will require can be fairly labor intensive and will require a certain amount of your time and attention on a daily basis. The less time you spend in your car or on public transport returning from the office, the more time you will have to be with your animals and fulfilling your essential obligations at home, as well as enjoying all the trappings of your new lifestyle.
Finding the Right Horse-Friendly Home in Parker, Co
If you are new to the world of ranching or horse ownership, then it can seem like quite a daunting move. However, there is plenty of advice and support available. Our horse-loving expert realtors are specialists in helping people to find the right equestrian home for them and will work with you to ensure that you have all the land and facilities that you need to fulfill your dream. Considering the stable space that you will have available to you is essential if you want to have horses on your property, but it's worth noting that the size and condition of the property and the amount of acreage available to you are more important considerations. Tack rooms, stable facilities, barns for the storage of food and hay, and other outhouses are all nice to have, but if you are prepared to invest a little in construction to secure the right home, then these features are all easy and relatively inexpensive to add to an existing property.
Parker is a great choice if you're looking for an equestrian property near Denver. It's a very horse-friendly community with many beautiful homes with acres. Kenna Real Estate has helped many horse owners to find their dream homes in Parker, so you can rely on us to support you throughout the process. We'll make it as easy as possible for you to find and buy an equestrian property in Parker.
Living in Parker
Parker is a large town in Douglas County, just 20 miles to the southeast of Denver. Many people commute into Denver from Parker, which has grown rapidly during recent decades. Parker has a beautiful downtown area full of historic Western-Victorian buildings. It also has a thriving arts and culture scene, with a good local museum and many performances at the Parker Arts, Culture, and Event (PACE) Center. The local community is very friendly and welcoming, with frequent events bringing locals together throughout the year. Parker is a very green town, with many parks and trails around the area. It is also surrounded by many open spaces where you can enjoy activities such as hiking and cycling as well as horseback riding.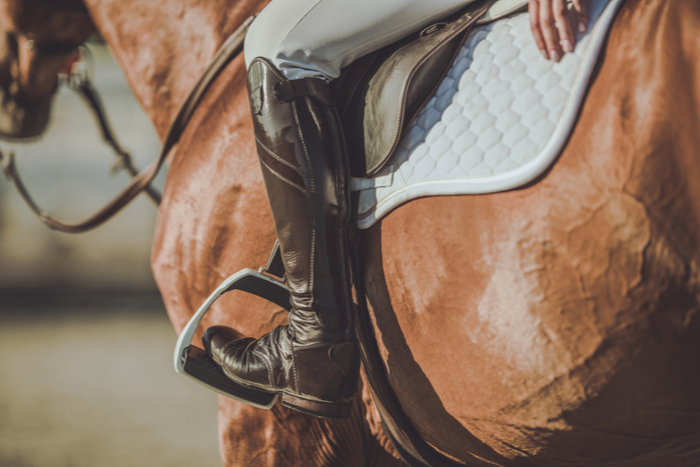 Is Parker Horse Friendly?
Parker is one of the most horse-friendly communities in the Denver metro area. Since there are so many horse owners in the area, the town has many equestrian stores and services. It is easy to find a local feed supplier, saddler, farrier, or equine veterinarian when you need them. If you buy a horse property in Parker, then you will be in one of the best places to own a horse in Colorado.
The Colorado Horse Park in Parker is one of the main venues for equestrian events in the Denver region. If you are a keen competitor or you simply enjoy watching other people ride, then there will be plenty of shows and events nearby for you to enjoy. Many horse lovers visit Parker to attend these events, so the town is well-known to horse owners across Colorado. A lot of locals also enjoy having this major event venue so close to home, as there are a lot of horse owners and enthusiasts in the area.
Equestrian Trails and Equine Facilities in Parker
The Parker area is ideal for horseback riding as there are so many trails and open spaces nearby. Although Parker is a fairly large commuter town, it is surrounded by nature, so it can feel very rural. You will have plenty of places to ride locally if you buy an equestrian property in this area. Parker also has a lot of riding schools, boarding stables, and other equine facilities, as many people from the Denver area come here to enjoy the local trails and rural atmosphere.
Parker has one of the best public equestrian facilities in the Denver metro area. The Salisbury Equestrian Park is a great place to ride. In addition to some beautiful trails, the park also has superb equestrian facilities, including a grandstand with a lighted arena as well as several additional horse arenas for dressage and other activities. The park also has its own polo field. You can visit to attend an equestrian event or simply to use the facilities with your own horse. Salisbury Equestrian Park has spaces for horse trailers in its parking lot, but you can also access it without a vehicle if you live in the area. The park connects to the Cherry Creek Trail, so you can also enjoy a longer ride from this location.
The Cherry Creek Trail runs north, through Cherry Creek State Park, and into Denver as well as south towards The Pinery. It's a great route for horseback riding, and it will enable you to reach the state park on horseback if you enjoy a longer ride. You can also park a horse trailer at Cherry Creek State Park if you prefer to get there by vehicle. Cherry Creek State Park has some good horseback trails, but horses aren't allowed close to the reservoir.
If you prefer to stay closer to Parker, then there are two great options for horseback riding nearby. The Hidden Mesa and Bayou Gulch open spaces both have good selections of equestrian trails to suit riders of different abilities. The Hidden Mesa Open Space has some gentler trails through the meadows as well as more challenging routes over the Mesa and rocky hills. You can also park horse trailers here, and there is a round pen where you can leave your horse while you enjoy a picnic or take a break in the park. The Bayou Gulch Open Space also has parking for horse trailers and a selection of equestrian trails. It is a great place to ride in the spring and summer when the meadows fill with wildflowers. Unfortunately, the horse jumps at Bayou Gulch are not open for public use as they belong to the nearby Colorado Horse Park, but there are still some beautiful routes to ride. Both of these open spaces are also connected to some longer trails, including the Cherry Creek trail.
Homes with Acres in Parker
Parker is one of the best areas near Denver for horse properties. The Parker area often has the largest selections of equestrian properties for sale. You can find anything from a family home with a small patch of land up to a multi-million dollar luxury ranch in the Parker area. If you're looking for a horse property for sale near Denver, then there will be plenty of options to choose from in and around Parker.
Although it is possible to find some great homes with land near the town, the largest properties tend to be outside Parker. The more rural areas to the east of Parker often have many homes with acres for sale, including traditional ranches as well as many modern equestrian properties. However, while these properties can provide more space and privacy, they will usually be further from the amenities of town and the major roads through the area. If you're planning to commute or you need to be closer to schools or other amenities, then it may be better to focus your search on the outskirts of Parker.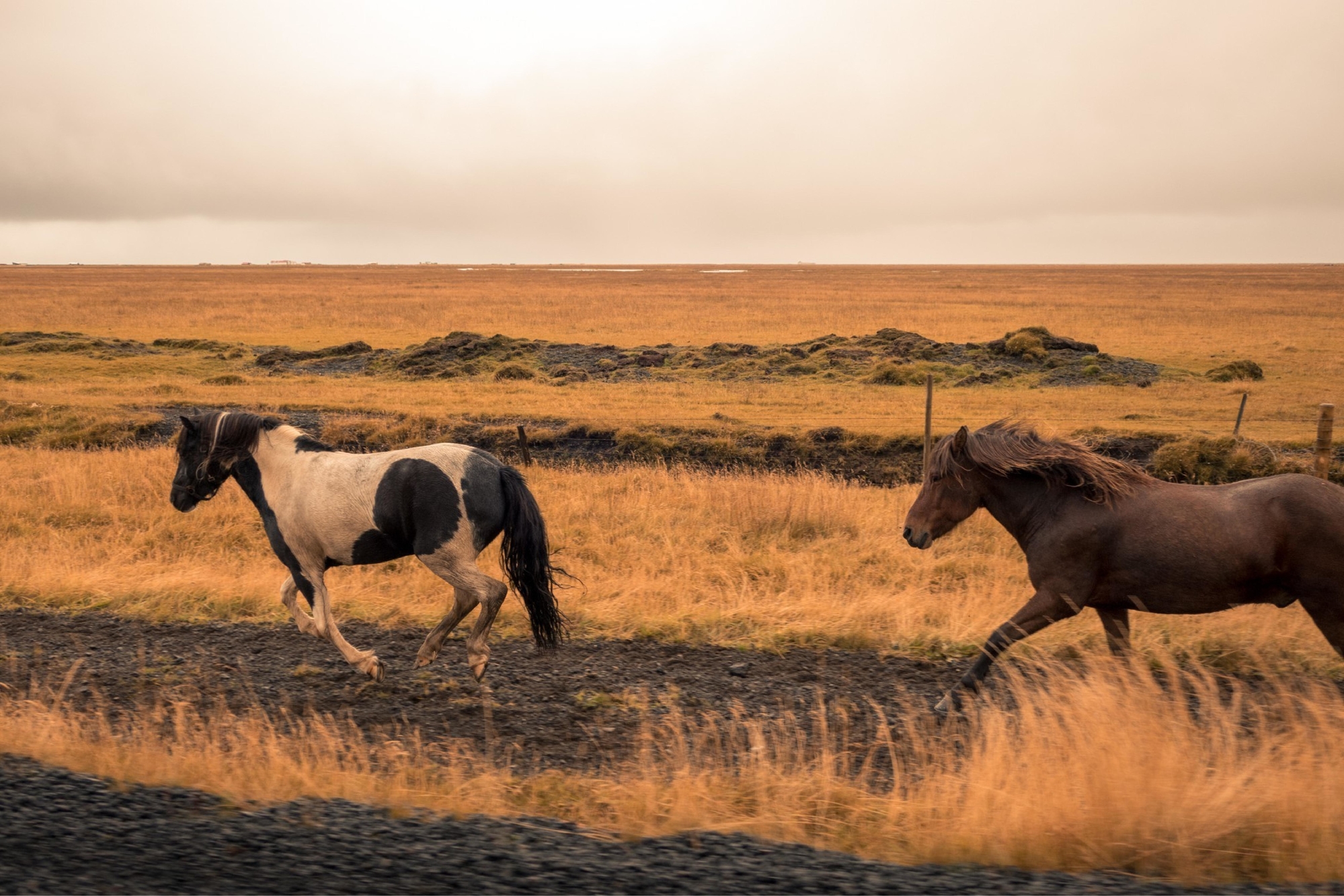 Finding a Horse Property in Parker
A good way to begin your search for a horse property in Parker is by taking some time to consider the type of home you want to buy. You will have many different factors to consider when buying an equestrian property because you have to think about the needs of your horses as well as your own preferences. It can be helpful to set out the criteria that matter most to you before you start looking at property listings. Think about the essential features that the property must have, the features you would like it to have, if possible, and anything that you would want to avoid. Focus on the features that matter most to you so that you can quickly rule out properties that aren't right for you.
Once you know what you are looking for, you can use the property search on our website to find homes for sale that match your needs. Kenna Real Estate has helped many horse owners to find their dream properties in Colorado, so we have included various search filters for equestrian properties. You can select homes that are zoned for horses or look for properties with specific equestrian features, such as a stable, corral, or horse arena. You will also be able to search for properties based on your own needs and preferences, such as the number of bedrooms or the age of the house. We want to make finding your new home in Parker as easy as possible, so you can always get in touch if you need more assistance. Your local Kenna realtor will be able to recommend homes that are a good fit for you and help you to learn more about any properties for sale that catch your interest.
Tips on Buying Equestrian Property in Parker
Having an experienced realtor on your side can make all the difference when you are buying an equestrian property, especially if this is the first time you will own your own land. Kenna Real Estate is very familiar with the Parker area, and we have helped many buyers to find, inspect, and buy horse properties in Colorado. We will always be on hand to answer your questions, recommend local experts, or advise you on the process of buying an equestrian home. The following tips should also help you along the way.
Be aware of local bylaws and zoning regulations. If you're buying land to keep horses, then it's vital to check that the property can be used as you intend. You can search through our property listings for homes that are zoned to horses or ask your Kenna realtor for advice on local bylaws and other regulations. The zoning regulations may also set out how much space you need to allow per horse.
Decide how much land you want to buy. The amount of space you need will largely depend on how many horses you intend to keep. You should usually allow at least 2.5 acres per horse, but always check the local regulations on stocking rates. In Douglas County, you will usually need to have at least half an acre per horse, but you may want to allow more if you plan to graze your horse rather than rely on feed. You may also want to allow room for an arena or to build stables or other outbuildings if they aren't already available.
Check all of the structures, including the fencing. If you're buying a horse property, then it's important to inspect all of the outbuildings and other structures, as well as the house itself. Make sure that the structures are sound and suitable for your purposes. However, remember that it will be possible to extend or adapt these structures if necessary. You don't have to give up on your dream home just because it lacks a few of the features you're looking for.
Make sure the land is suitable for horses. Many properties around Parker are zoned for horses, but that doesn't mean that they always have the best land for keeping horses. You should look for a property that has good quality, well-drained soil, and doesn't slope too steeply. A reliable water source and some form of shade for your horses will also be advantageous.
Watch out for any potential hazards. It is important to inspect the land carefully to ensure it is safe for your horses. Potential issues to look out for include flooding, landslips, or toxic plants that could be harmful if your horse eats them. Unsound structures such as stables or fencing could also pose a risk to horses. If you identify any problems, then you may be able to negotiate with the seller to ensure that they are fixed before you take over the property or to get a reduction on the offer price to cover the costs of the work.
USEFUL Links for more information on Denver Horse Properties Caring for Horses and Land Information
Tips for Finding Horse Property on This Site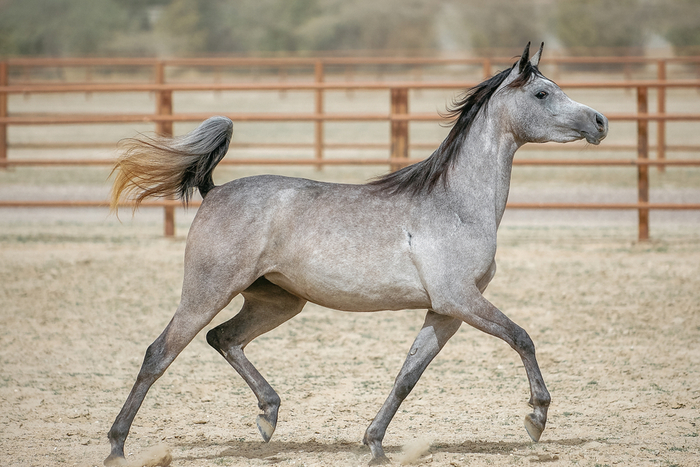 Find The Right Horse Property Realtor
Your realtor will discuss how much work you are prepared to do to create the right horse-friendly home: if you have the budget and would prefer that your new property is ready to move in for both you and your horses, then there is also a wide range of different properties available for you to explore. No matter what kind of equestrian property you're looking for, whether you want Olympic standard stables for a dozen horses or simply a small and cozy ranch with enough space in the backyard to house your family pony, we can help you find it in Parker.
Parker Horse Property
If you already own horses, then owning your own equestrian property in Parker could actually help to save you money, as you will no longer have to pay costly boarding fees to house your horse or horses in somebody else's facility. What's more, you could also turn your new home into a business opportunity by using any additional acreage and extra stables to house other people's ponies and make a profit. This is a great way to stretch your budget if you have your eye on a property that is slightly bigger and more costly than you can officially afford.
We are proud of the high standard of service that we can offer to our clients: we list more local properties than any other realtor and ensure that we are fully informed about the local area so that we can share any essential information with you before you make the decision to move. We understand that buying a new equestrian home is a big decision, which is why we work hard to ensure that you have considered every aspect of the process before you make the move.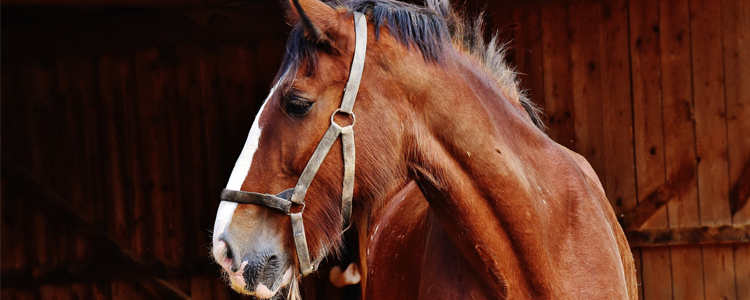 How Kenna Real Estate Can Help Find You a Horse Property in Parker, Colorado
Kenna Real Estate has a team of dedicated realtors who are very familiar with the Parker area. We have a lot of experience with equestrian properties in this area, so you can rely on us to provide the support and advice you need every step of the way. Your Kenna realtor can recommend a horse property for sale in Parker that would suit you, negotiate with the sellers on your behalf, and ensure that the process goes as smoothly as possible. Buying an equestrian property can be an exciting and enjoyable process when you have the right support from your realtor.
If you're looking for a horse property in Parker, then Kenna Real Estate is here to help. Take a look at the latest property listings, or get in touch for more advice from one of our experienced realtors.
Explore Horse Property in Other Areas of Colorado: