How Much is My Home Worth?
Get an Instant Home-Value Estimate, and Sign up for a FREE REPORT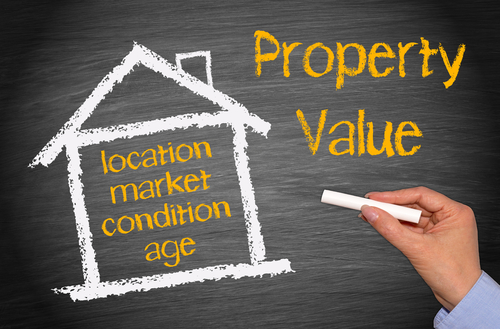 What is My Home Worth? Fast and Free Denver Home Evaluation
What's Your Home Worth? Free Real Estate Market Analysis Report
As your local market experts here in Denver Colorado, we know your home and what it is worth and we know values in your neighborhood! House values are not constant, so if you are preparing to sell your property you will want to learn its true worth on the Denver home market compared to similar homes in your neighborhood.
A thorough and detailed Denver home evaluation in the form of our real estate market analysis report will help you make an educated decision about selling your home. Having a true picture of Colorado home values will also help you in your decisions about where you would like to buy your new home and what you can afford.
Contact us anytime you need to know what's really going on in this market. We can let you know what your house is worth and even provide an Instant Offer. When you're ready to take the next step toward selling your home, we're here to help. We'll make sure your listing gets the best exposure and reaches the right buyer - whether they're out of state, in another country or around the corner.
*Your information will never be shared with any third party.
Free CMA
When making a real estate market analysis, Denver presents all the difficulties of a recovering economy where property values are comparatively fluid; in today's market, it's more important than ever to price your home correctly. At Kenna Real Estate we know how to price your property to make sure it sells. Even if you are not planning to sell immediately but are curious about your home's current value, just fill out the form below and we'll send you a FREE Detailed Comparative Market Analysis (CMA).
More Accurate than a "ZESTIMATE"
A CMA report gives an accurate assessment of the price range your property will slot into. After comparing a list of quality features with similar properties in the area, adjustments are made to account for any differences in location, distances from amenities, condition and size. In a changing market, a CMA report is a preferable to the commonly quoted zestimate valuation, which is designed more for the buyer than the seller and may be based on sale prices from many months ago and generally under-estimate the property's value.
It's a Free Report
Get a Free Report on a Colorado home's true value with Kenna Real Estate's proprietary estimated Free Home Value Report, which gives a comprehensive view of an individual property. Kenna Real Estate also offers Rental Estimates and even Foreclosure Estimates to help you figure out what a Denver area house is worth.
For Sale or for Rent
If you are considering renting your property, our knowledge of current rental trends enables us to make a fair Rental Estimate based on an inspection of the property and analysis of the rental market that will ensure you can obtain a maximum rental income.
Estimates on Foreclosures
The foreclosure property market presents its own set of problems in making a valuation without expert knowledge and experience of these sorts of transactions. Foreclosure property estimates have to take into account many other variables such as whether it is bank or lender owned, still occupied or sold in a pre-foreclosure auction, and whether there are any liens attached. We will take the uncertainty out of the difficult valuation process.
If you are interested in learning the value of your home and seeing how it compares to other homes in your neighborhood, take this first step and allow us to provide you with a detailed analysis. Simply fill out the contact form below and we will email you a FREE detailed report on market values Denver CO, with no strings attached.
Receive a free market analysis and list of comparable properties in your area done by a Licensed real Estate Expert in your neighborhood
In today's market, it's more important than ever to price your home right. We know how to price your property to make sure it sells. If you're curious about your home's value in today's market, just fill out the form below and we'll send you a free Comparative Market Analysis.
Pick one of the Following Report Types
Property Report, a comprehensive look at an individual property
Mini Property Report, a more concise version of the Property Report
Seller's Report, a tool for listing presentations
Market Activity Report, a snapshot of all the changes in a local real estate market
Neighborhood Report, data about the housing, people, economics and quality of life of a neighborhood
Contact one of the areas best real estate experts to get advice or sell your house.