Colorado Relocation Services | Relocation Companies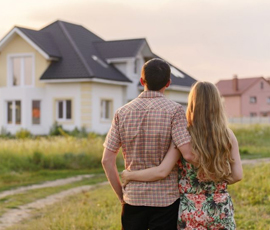 It can feel uneasy relocating and restarting your life in a location you haven't lived in before. Doing so without some assistance can be even more overwhelming. Unfortunately, this is a common situation most individuals, especially those who work corporate jobs, face. Transferring to a new location can be challenging, so finding a real estate company that specializes in helping individuals relocate and settle into their new homes is essential. Kenna Real Estate is the company for the job if you're looking for homes for sale or rent in Colorado.
Kenna Real Estate
As a highly reputable real estate business with decades of experience, we believe everyone should have a piece of the American dream, home ownership. There are many reasons why we are the best Colorado real estate business. Below are some of them.
Our agents have received numerous awards and accolades for contributions to the Colorado real estate market.
Our close-knit advisory experts and support team work together to create a calm, pleasant, professional working environment.
As your reliable Colorado real estate firm, we strive to offer only our best service, no matter how touchy and unusual your demands may be. We believe in our ability to help you make the best decision possible.
Kenna Real Estate has strong confidence in our Colorado agents to guarantee the best service.
You can cancel your arrangement at any time without any penalty.
We have advanced knowledge and skills at Kenna Real Estate and seek to perfect the art of selling real estate.
Our Clients recognize the value we bring, describing and demonstrating the distinct difference between us and the rest.
What we offer
There is a reason why we are one of the best real estate businesses helping people find homes for sale in Colorado. We hold ourselves to the highest ethical and integrity standards. We have access to cutting-edge technology and expertise in every area of real estate. We are large enough to fulfill all your real estate needs, including the following.
1. Rental search for Relocation Services
Kenna Real Estate, one of Colorado's most successful relocation services, is the place to go if you're new to Colorado or the US and need a professional and quick approach to locating a rental house.
Our rental approach is designed to guide you to find your new rental property in the US with the least hassle.
Our professional rental search team will engage you so that we can completely understand your relocation needs.
We also offer continuing assistance with your application process, lease negotiation, rental agreement, and so on.
2. Property and house buying
We are a reputable house-buying and relocation services firm dedicated to assisting you in finding your ideal home. If you are looking for Homes for sale in Colorado, here is why Kenna Real Estate is your best option.
Our primary goals are to locate a nice house within your budget and save you money by considerably lowering the buying price.
Kenna real estate has established connections with reputable estate agents and developers to guarantee that you locate the best homes available.
Our relocation team has access to the newest homes yet to be offered to the market.
Aside from helping you discover the best properties, we make the buying process much easier.
3. Property selling
The realty market is very competitive, and no two cities or areas respond similarly to quick changes. Your home's worth may change daily, depending on several factors. But why do you need us?
Kenna real estate professionals will assist you in pricing and preparing your home for sale.
We stay current on Colorado market trends and community dynamics and have access to unique resources that allow us to correctly price and advertise your house.
Kenna Real Estate agents will create a personalized listing presentation for your house and provide a marketing plan for the sale of your property, including a competitive market study and professional price suggestions.
Kenna real estate agents use resources such as high-quality brochures to professionally showcase and provide complete data on your property to prospective buyers.
We work with you to strategically position your house and take advantage of its greatest features.
Our expert market analysis guarantees the best value possible to meet your objectives. Schedule a seller consultation with us today to learn more.
4. Mortgage services
As a full-service real estate company, Kenna specializes in various residential and refinancing loans. Our mortgage consultants have access to various programs tailored to the specific needs of each of our clients.
Contact us to learn more about our mortgages and how we can meet your specific home-buying requirements. You are guaranteed the following benefits when you choose Kenna Real Estate:
Competitive fees and rates.
Mortgage Consultants with a comprehensive understanding of your local market.
A team knowledgeable in extensive mortgage programs.
Prompt and comprehensive communication
Dedicated customer care for your specific needs from beginning to end.
5. Luxury homes
After several years of operation, Kenna Real Estate has built an exclusive team of luxury realtors with great service, industry experience, and strong community ties for competitive advantage. Below is how
We work with even the most selective customers and collaborate directly with their teams, including consultants, agents, attorneys, and contractors, to ensure perfection
Our agents recognize the needs of high-profile customers, whether they are CEOs, athletes, or celebrities.
Our brokers thrive in the luxury market because we place the highest importance on ethics.
Kenna Real Estate's agents are among the most knowledgeable in the industry regarding promoting luxury properties.
6. Colorado commercial
We support Agents, property owners, and other real estate professionals throughout the US and Colorado areas to list commercial properties and land for sale. We have a wide choice of commercial and industrial properties for sale.
Kenna Commercial can help you find the right property quickly, whether you are an acquisition agent searching for the best premises or are looking to dispose of your property.
Our search pages are structured specifically to meet the requirements of the commercial market, allowing users to browse within a range of sizes and by property type, tenure, and price.
As a market-leading commercial property business in the US, you can be confident that your disposals will reach the most engaged and widest commercial audience.
With our increasing property inquiries, you can be sure your commercial property will attract more inquiries leading to sales and fresh leases.
We can help you find leasehold commercial buildings to rent in various areas, including retail, offices, leisure, warehousing, and industrial.
Kenna Real Estate Colorado specialists have the experience and unparalleled understanding of the real estate industry in the commercial market.
7. Colorado property rental and management
We represent the front range's best property management and luxury rental firm.
Kenna Real Estate offers Colorado luxury rental houses and apartments for rent with a customized experience.
Our specialty is servicing our customers year-round and managing luxury houses, condominiums, and estates.
We strive to be nothing short of the finest. We provide the best customer experience possible for tenants and owners.
Kenna Real Estate Colorado Renting brings you amazing rental opportunities. Contact us if you want to learn more about these sites.
We are certain that our highly specialized approach to addressing your rental needs will meet all of your goals.
Kenna Real Estate is founded on competence and a thorough understanding of the metropolitan and suburban Colorado sectors, from Property Management to Luxury Rentals.
8. Colorado equestrian properties for sale
With our most user-friendly property portal, you can find the most recent equestrian homes for sale in Colorado.
You can browse our property details for more information, from disclosures to prior sales, pricing and dates of recently sold surrounding properties, and other details you require.
With features like cutting-edge stables, lush riding fields, and custom outdoor and indoor arenas, being one of our equestrian property owners is certainly a one-of-a-kind experience.
Our network of real estate specialists is unrivaled in connecting tasteful buyers and sellers with great equestrian properties.
We deliver everything, whether your riding choice is dressage, western style, or stadium jumping.
9. Community
Regardless of where the next phase of your life takes you, Kenna Real Estate agents can advise you on local communities to suit your lifestyle and preferences. Colorado offers everything, and you can look through our community section for homes for sale in Colorado and the neighboring areas. You can also speak to our agents for further information. You can count on us.
10. Colorado relocation
Colorado looks and feels unlike any other city in the US. This may make it tough to pinpoint a single reason why migrating to this city is one of the finest moves you can make for yourself, your family, or your company. Are you considering relocating to Colorado? Here's why it is a good idea.
Colorado's economy and property market remain among the best in the country.
The city has an unrivaled quality of life, with over 300 days of sunshine each year and an abundance of activities to keep adults and families engaged all year.
World-class ski resorts, professional sports teams, and excellent educational institutions explain why the state is frequently ranked as one of the finest areas in the country to live and raise a family.
Whether you're looking for a loft downtown, an urban penthouse, a ski home in the Rocky Mountains, or property in a private gated community, Kenna Real Estate's Colorado relocation team can help.
We look forward to assisting you in finding the ideal neighborhood, home, and lifestyle for you.
Why you should choose Kenna for your Colorado relocation
Relocating can be overwhelming and vary from one person to another. Whether you are relocating due to work, education, or any other reason, here is why you should choose us for your relocation:
Personalized relocation services: It might not be easy to gather everything and move from one location to another. It would help if you considered the loading and unloading procedure and transportation expenses. We believe everybody is different, so we tailor our relocation services to suit your particular needs.
Affordable costs: Our support structure is one of the benefits of hiring reputable relocation services like ours. As a professional relocation service in the US, we help you keep your relocation cost under control. We have everything you need to move all your possessions. Our packages are competitively and reasonably priced.
Quality and efficiency: Significant lifting is almost certainly involved when transporting hefty stuff. Packing and unpacking may be exhausting and time-consuming. That is why you need experts like our Colorado relocation team. They understand how to safeguard your items and are confident that your products will be safe and secure by using packaging made from high-quality materials. Finding an efficient relocation service with experience and skills can alleviate your concerns.
Expertise: Our relocation service in Colorado has more expertise in meeting your relocation needs. We guarantee that you are not strained during the process while still covering all the vital bases. Using our services as an expert relocation service can make your relocation process much easier.
Benefits of relocation services
Hiring professional relocation services is frequently a tough option due to the cost involved. However, the decision becomes much easier when the benefits below are considered.
Streamlined relocation process
Enhanced safety and security
Reduced damage risks
Positive work environment
Better use of your time
Other useful tips
Investing in a property can easily pass as the biggest purchase you will make, and even the smallest errors can be pricey. For this reason, keeping a few things in mind when buying a home or planning to relocate is useful. They include the following
Use the right property finding and relocation service, like Kenna Real Estate.
Talk to your local property agent
Learn how much other properties have been sold for.
Remember that home prices can quickly drop and increase.
Consider the location before making an offer.
Some of the Relocation Services Kenna Real Estate Provides are:
wide range of services to help businesses and individuals experience a seamless transition during relocation.
Our relocation services include:
Home-finding assistance: We help clients find suitable homes or rental properties based on their needs and preferences, guiding them through researching listings to scheduling viewings.
Market analysis: We provide up-to-date information on local real estate market trends, pricing, and future developments, helping clients make informed decisions.
Rental assistance: We assist clients in finding and securing rental properties, negotiating lease terms, and understanding local rental laws.
Property management: We offer property management services for clients who need someone to oversee their rental properties or maintain their homes while away.
School and community research: We help families find suitable schools and communities based on their preferences, including researching school districts, extracurricular activities, and local resources.
Area orientation tours: We provide personalized tours of the new area to help clients familiarize themselves with local amenities, transportation options, and points of interest.
Settling-in services: We help clients get settled in their new homes by assisting with utility setup, registering for local services, and providing recommendations for local service providers.
Temporary housing: We arrange temporary accommodations for clients who need a place to stay while they search for a permanent residence or wait for their belongings to arrive.
Moving coordination: We help clients coordinate their move by recommending reputable companies, providing packing tips, and assisting with logistics.
Visa and immigration services: We partner with immigration specialists to help clients navigate the visa and immigration process, if necessary.
Corporate relocation services: We offer comprehensive relocation packages for businesses moving their employees, including any above services, group move management, and cost tracking.
Contact us for your all your relocation service needs
Do you need assistance with your relocation, or are you responsible for moving corporate employees? Contact Kenna Real Estate today via (303) 955-4220 for personalized service for fast, quick, and stress-free relocation service.
Explore our Relocation Services by City: