How to Calculate and Determine Equity in Your Home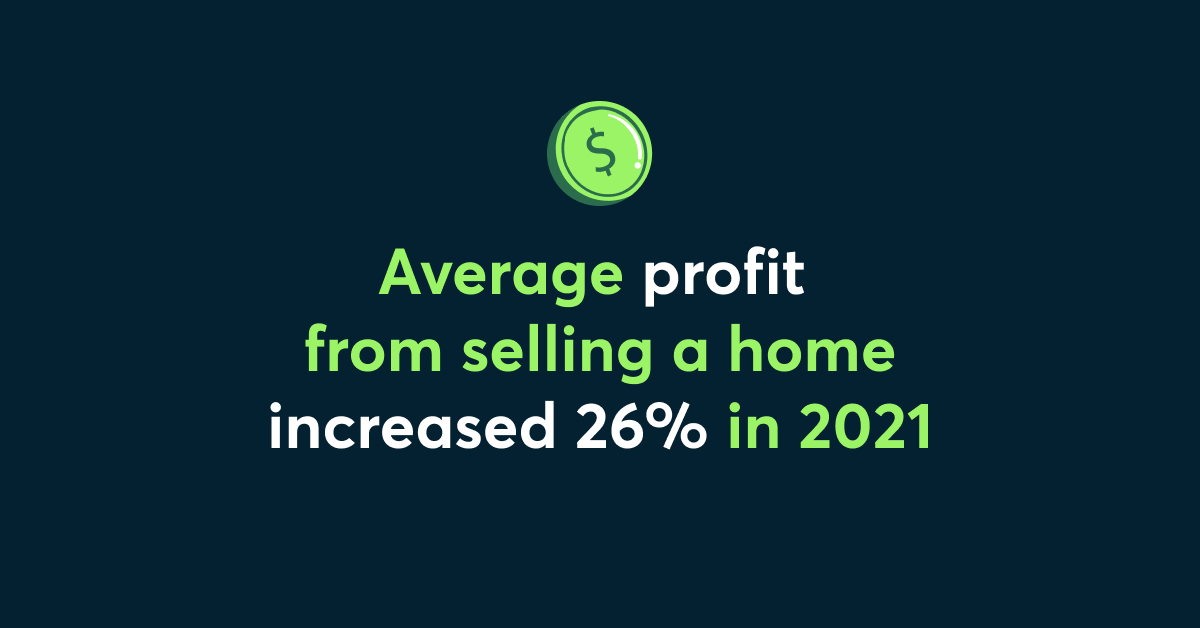 Knowing how much equity you have in your home can be important if you are planning to sell, remortgage your property, or take out a second mortgage or loan against your home. Home equity is the amount of the property's value that you own outright, after any mortgages or loans have been taken into account.
3 Step Home Equity Calculator
Calculating home equity is a fairly simple process. You can work out how much equity you have in just three steps. The first two steps involve gathering the information you need to calculate home equity. The third step is a simple calculation that will tell you how much equity you have in your home.
1. Find Out How Much Your Home is Worth
The first step to determine equity in your home is to find out how much the property is worth now. There are several different ways that you can do this, but they vary in accuracy and how easily they can be performed.
If you bought the property recently (within the last few months) then you can use the figure from the valuation that was performed during the sales process. This is the quickest option, but it isn't the most accurate. Property prices can change quickly, especially in competitive markets such as the Denver region, so if it's been a while you will need to find out the current value to calculate your home equity.
Use the free market analysis provided by Kenna Real Estate to get an idea of what your home is worth on the current market. Simply share a few details about the property with us and we'll compare it to similar homes that have sold in your area. We'll provide an estimate of the current value of your home if you were to sell it now. However, this value will just be an estimate based on limited information about the property. It can be useful if you're calculating your home equity for yourself, but it won't be as accurate as a full valuation.
Arrange a valuation of your property. Kenna Real Estate has a team of experienced realtors who are very familiar with the local market. We can provide an accurate valuation for your home following an inspection of the property and the relevant records. If you're planning on taking out a home equity loan then you'll usually need to get a valuation done.
When this step is completed you will have a figure that is the current value of your property.
2. Check How Much of Your Mortgage Still Needs to Be Paid
The next piece of information that you will need to determine your home equity is the amount that you still owe on the property. You can check the balance on your mortgage on your latest statement, through your online mortgage account, or by contacting the mortgage lender. The outstanding amount on your mortgage is the sum you would need to repay to the lender if you sold the property.
If you have any additional loans against your house then you will also need to add these on to this figure. Check how much of the loan is still outstanding and add this to any remaining mortgage debt.
At the end of this step you will have a figure that is the total amount owed against the property, which might include the outstanding mortgage or any loans secured against your home.
3. Calculate Your Home Equity
Now that you have collected the necessary information, you can use these figures to calculate how much equity you have in your home. All you need to do is deduct the amount you owe against the property (the figure from step 2) from the current value of your home (the figure from step 1).
Current Value – Outstanding Mortgage/Loan Amount = Home Equity
For example, if your home is currently worth $550,000 and the outstanding balance on your mortgage is $180,000 then you would calculate your home equity as follows:
$550,000 - $180,000 = $370,000
If you have taken out any other loans against your property then you will have added the outstanding amounts to the mortgage balance in step two. For example, if the owner from the previous example had also taken out a loan of $50,000 against their home, then they would have added this to the outstanding mortgage balance of $180,000. The total amount owed against the property would then be $230,000. The home equity calculation would be performed as follows:
$550,000 - $230,000 = $320,000
How to Increase Home Equity
The amount of equity that you hold in your home will increase as you pay off your mortgage or any other secured loans linked to the property. Once you have repaid all of these debts, the amount of equity that you hold will be equal to the current value of the property.
Home equity will also increase when the value of the property goes up. If property prices are rising in your area and the value of your home goes up, then the amount of equity you hold will also increase. You can also add to the value of your home by making improvements such as fitting a new bathroom, replacing an old roof, getting the garden landscaped, or adding an extension. However, you should also take the costs of this work into account. You should ensure that the increase in the property's value will be more than the amount you're spending if you want to make a profit. Kenna Real Estate can recommend changes that will add value to your home if you want to boost its value.
Why is Calculating Home Equity Important?
Determining how much equity you have in your home can give you a clearer idea of your financial position. It can also be an important step if you're considering any major financial decisions. Common reasons for needing to calculate home equity are:
Selling your home: when you sell your home, the remaining part of your mortgage will be repaid to the lender. You will receive the rest of the sum that the buyer pays, which should be approximately the same as the equity you hold (if the sales price is the same as the figure you set in step 1 of the calculation). Knowing how much you can expect to receive can help you to make plans for the future. You might want to use this money as a down payment on your next property.
Remortgaging: switching to a different mortgage could save you money if you're able to get better terms, such as a lower interest rate. You will need to know how much equity you hold in the property in order to remortgage.
Equity release: owning your own home enabled you to take out home equity loans that are secured against the property. The amount you can borrow will depend on how much equity you hold in the property.
If you need to know how much equity you have in your home, for any reason, then you can follow the three simple steps in our mortgage calculator to work it out for yourself. However, it's important to remember that the accuracy of the calculation will depend on the accuracy of the figure you use for your home's current value.
Arranging a valuation through a reputable company like Kenna Real Estate is the best way to get an accurate estimate of your home equity. However, there are still many factors that can affect property prices, so you might still find that your property sells for more or less than we estimated if you're putting it on the market. For example, you might accept a lower offer in order to get a quicker sale or there could be competition between multiple buyers that drives up the price. You can recalculate your home equity when you receive an offer if you want to check how much you will receive after paying off the mortgage or other loans. Simple substitute the offer amount for the figure you estimated in step 1, the current value of the property.
How Kenna Real Estate Can Help
Kenna Real Estate has many years of experience selling properties across the Denver region. We are very familiar with the local market, so we can provide a reliable valuation for your property. If you're calculating home equity for yourself, then we can give you a good idea of your home's value through our free market valuation service. If you need a more reliable estimate in order to remortgage, take out a loan, or prepare to sell your home, then we can arrange a valuation for you too. Our dedicated realtors can answer any questions you have about your property's value, the local real estate market, or the sales process. We can provide all the support and assistance you need if you decide to sell your home. We're happy to talk if you have any questions about the value of your property or selling your home in Colorado.
How Much is My Home Worth?
Get an Instant Home-Value Estimate, and Sign up for a FREE REPORT
Contact us If you have any questions or need help to determine the equity you have in your home