How Much is My Home Worth?
Get an Instant Home-Value Estimate, and Sign up for a FREE REPORT
Sell your Home for More than The Home Next Door
We Sell Homes From Denver, to Fort Collins, to Colorado Springs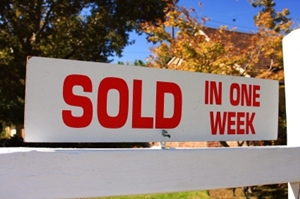 Thinking about selling your Colorado home? Kenna Real Estate can help you determine the best price for real estate in your specific market, with reports based on market conditions in your area. We use the best cutting-edge marketing techniques to sell your home quickly and for the best price possible.
Our experienced listing agents can provide you with the unbiased professional input you needed in an effective home value analysis. We promise to support you through what can be an eye-opening and sometimes scary experience, making the outcome of your sale a positive one.
Take a look below for more information about listing your home and how we can help you sell yours. Questions? Connect with us with any Home Selling Questions anytime at: 1.800.278.4991 & find out what Kenna Real Estate listing agents can do for you!
Selling Colorado Homes With the Sellers Advantage® Home Selling System: The Kenna Real Estate Selling Difference
Colorado homes for sale are often poorly marketed, which is why it can take an unreasonable amount of time for your home to sell with other companies. With the Seller's Advantage® System, Kenna Real Estate drafts a custom marketing plan for each client and home we sell, created with the specifics of each property listing in mind.
You will benefit from an experienced and highly-educated team of real estate listing professionals and support staff specializing in marketing, publishing, and home sales. Prominent home selling real estate websites, like ours, will feature your listing and it will be entered into the Denver MLX Matrix, IRES MLS® and even the Pikes Peak Association of REALTORS® , where over 25,000 local real estate professionals look for listings every day. We also advertise our sales with other multi-media advertisers, so your home is exposed to the widest range of buyers possible.
Start the Home Selling Process Today with 7 Home Selling Secrets FREE No Strings Attached Home Selling E-Book

Kenna Real Estate Provides you Expert Listing Agents that sell Denver, Fort Collins, and Colorado Springs area homes. Set your home selling priorities and start saving time & money with the Home Seller's Advantage® System from Kenna Real Estate. - Brian Burke, Kenna Real Estate

Contact Now
Marketing Denver CO Houses to Sell Fast and for Top Dollar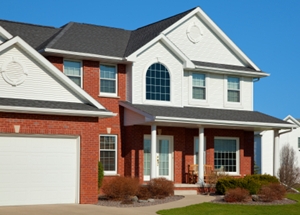 We'll supply prospective buyers with multiple opportunities to contact us about your house or condo you want to sell. We place ads in all the local print media and send out information about your Colorado property announcing various events, such as upcoming open houses or price changes.
Our traditional marketing services include open house showings, follow up with agents who've shown your home, a full-color photo flyer for in-home display and distribution, and for-sale signs with flyers in your yard.
When buyers show interest, we keep in regular contact with them and their agents, and manage the negotiations and closing on your behalf. Our business is not one that was built on a false foundation: we pride ourselves on the hard work we do to get the best results for our sellers and buyers. We hope you give us the opportunity to work for you.
Ready to take the next step? Email Kenna Real Estate today to find out more about what we can offer you!
Kenna Real Estate Seller Advantage®
Our home seller incentive offers you the incredible opportunity to save on the fees associated with the sale of your home. We will sell your home for a flat fee if you purchase your next home with us. This fee will be applied toward the standard MLS® co-op fee. Take advantage of a great opportunity to access top-notch marketing and promotion for your home. Contact us today about this exciting offer and for the fee amount.
* Get An Automated Estimate On The Value Of Your Home Right Now! *
You'll find a wealth of information on how to sell homes with our VIP membership. Register on our website for free to search other homes in your area on the MLS® and access daily updated listings details and loacal market reports.
THE BEST PRACTICES FOR SELLING YOUR DENVER AREA HOME
Are you getting frustrated of trying to sell your home with nothing giving in? Do not be of dismay, you are not alone. Selling a home can be quite cumbersome to many of us if not equipped with the right knowledge. The dos and don'ts can be evasive and easily overlooked at times but with this article, you will get the motivation and the knowledge you require for transferring ownership of your home to someone else's. Without the help of a professional or realtor, you may easily get frustrated but not anymore; these key points will help you attract the correct clientele for your house. You will not only be able to sell your house, you will do it in a timely fashion and with an even greater estimate. The following are mundane in achieving the latter:
Appeal
Selling a house can cause unusual amounts of stress to an individual or family and therefore one of the most crucial things is to ensure the outside is as mind blowing as the inside. If the lawn is not lush and looks unattended to, potential buyers may be thrown off before going in. As a home owner who seeks to sell her house, you must be very avid in ensuring that your house both inside and out are in a perfect condition. The hedges must be trimmed, the lawn must be mowed and any kind of trash cleared out and shipped away. The very first impression of the buyer matters and a poorly maintained lawn can easily deter them from buying the house or infringe on their perception of the whole house. This is regardless of the beautiful interior- being keen on keeping both standards on the same high level.
Front door menace
A buyer's first look of the interior is permanent and can highly influence their decision on whether the house is for keeps or not. The moment a buyer walks in through the front door and does not get the wow effect then it will be hard to convince them to make the purchase. As a home owner it is your sole duty to ensure that the entrance of your house is of very high regard and creates a lasting impression that the rest of the house does not really matter. Your entrance may lead straight to the living room or the foyer depending on the construction, but either way it does not really matter. The important bit is ensure that the room is most appealing; you can do this by applying a fresh paint if you have one especially one which bears a neutral color.
Kitchen
The kitchen carries most of the weight of the house. If everything else in the house is dysfunctional but the kitchen is in a creative and amazing design, chances are the buyer will not hesitate. As the seller, be keen on ensuring all the appliances in the room are functional- the sink must be in a good condition as it is the whole basis of the kitchen. In real estate today, an open plan kitchen is most preferred by home buyers. If you have the resources to switch up your kitchen and do a slight reconstruction to achieve this type of arrangement, go for it. If it is already open-plan kitchen then you are in great luck, you'll be selling your house within no time.
Bathrooms
The bathroom is the turning point of any Denver home buyer. If your home has any small issues, the buyer can easily overlook if the bathroom is in a great condition. It is key as the home owner to ensure that the bathroom is clean and fresh before the buyers arrive. As a home owner you may opt to add new tiles to the room so as to add on to the aesthetic value and also to give that new bathroom appeal. You can also choose to go a longer mile and do minor updates on the vanity and the bathtub, most home sellers prefer redoing the walls- whether its new wallpaper or just repainting the home. Ensure the bathroom is as current and as clean as possible before showing it to the buyers.
Add-ons
These are not really mandatory in making the home selling successful. However they may help the buyer in arriving at a final decision and bidding a good price for the house. It generally does not have that much of an effect on the decision. The home add-ons vary from the garage, gazebo, and patio to the deck on the backyard. They are amazing to have however, if they are present the better for you.
Selling a Denver home is quite difficult without these few points on your tips. You may fail to attain potential buyers, not because your house isn't beautiful nor functional but because it lacks the proper car. Be sure to maintain the general aesthetic value of the house as the first impression matters to the buyers. In addition, be keen to measure up the functionality with the aesthetic nature of the home. A beautiful house is just not enough if it is plastered with dysfunction. It is also advised that overpricing your home may deter potential buyers. Match up the value of your house with the current market trends- do not shortchange yourself and do not oversell. With these few tips you can now go make your dream home someone else's dream house in a snap.
Here are some more Resources if you want to Sell a Denver area Home and Cash in on the Bidding Wars.
The content relating to real estate for sale in this web site comes in part from the Internet Data eXchange ("IDX") program of METROLIST INC® Real estate listings held by brokers other than Kenna Real Estate are marked with the IDX Logo. This information is being provided for the consumers' personal, non-commercial use and may not be used for any other purpose. All information subject to change and should be independently verified. Click here for the full Terms of Use.