VA Loans on Denver Homes | VA Mortgages
Denver is a popular choice for all kinds of homebuyers, including veterans who are using VA loans to purchase a property. If you want to buy a Denver home with a VA loan, then Kenna Real Estate can help you to find the perfect property. Keep reading for our expert advice on Denver real estate and how to buy a home with a VA loan.
VA Homes in Denver
Denver is the largest city in Colorado, with a thriving economy and superb recreational, educational and cultural opportunities. It is a very popular choice with buyers, especially those who enjoy the relaxed, active lifestyle that is associated with Colorado. The Denver metro area provides the perfect balance between city living and the many outdoor sports and activities that are available on the surrounding trails and the nearby Rocky Mountains. It is a relaxed and friendly city that is very popular with buyers using VA homes loans.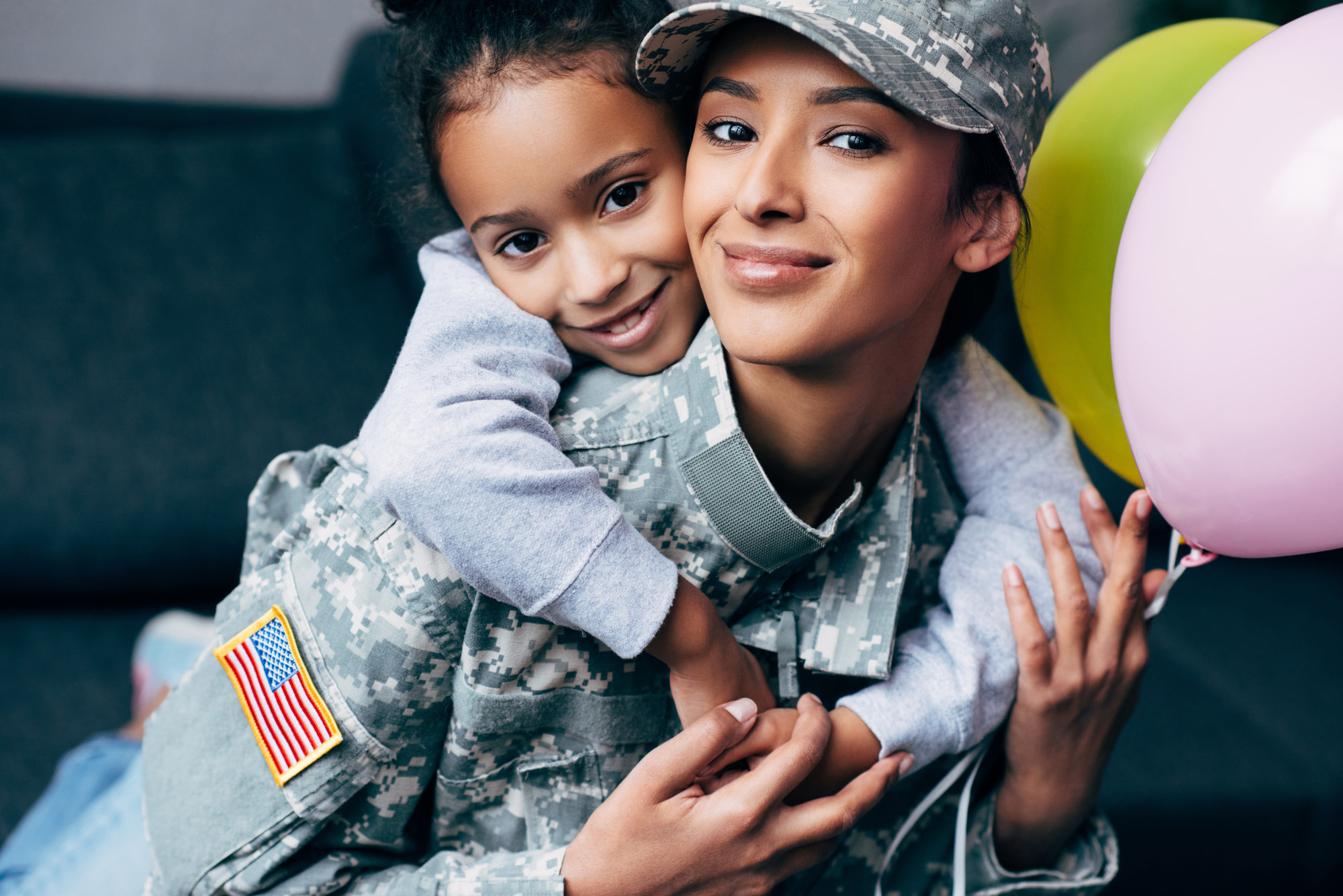 Denver and the surrounding areas have a wide range of properties to choose from and a wide variety of neighborhoods, each with their own unique characteristics. You can use VA loans on Denver homes of all types, including condos or apartments in VA-approved projects as well as single-family homes of up to four units. However, there are some eligibility restrictions and limitations on borrowing that could affect your VA loan. It is vital to check that you are eligible for the VA home loan and that you know how much you will be able to borrow before you start your search for VA homes for sale.
The real estate market in Denver has been relatively strong and stable over the last decade, making it a great choice when you are investing in your own property. Although there are no guarantees with the property market, it is always best to consider the future value of your home when you're making a purchase. Denver is a popular place to live so the market is expected to continue to do well here in the future, although it can vary between neighborhoods and property types. It's a good idea to investigate the Denver real estate market and talk to an experienced realtor about property values in different neighborhoods before choosing your new home.
Who is Eligible for VA Loans in Denver?
VA loans on Denver homes are available to help current servicemembers and veterans to become homeowners. You may also be eligible for VA loans Denver if you are the spouse of a servicemember or veteran who has passed away. However, your eligibility for VA loans on Denver homes can be affected by various factors.
In order to buy a home with a VA loan in Denver you must intend to live there yourself, or for your spouse or dependent to live there if you are on active duty. You will also need to meet certain requirements for your credit score and income to ensure that you will be able to manage the loan repayments. You must also apply for a Certificate of Eligibility (COE) by providing proof of your service or your spouse's service. You can check the minimum service requirements and evidence required to verify them on the VA's website. You can then submit the evidence to the VA by mail or through the VA's eBenefits portal. You can also apply for a COE through many mortgage lenders.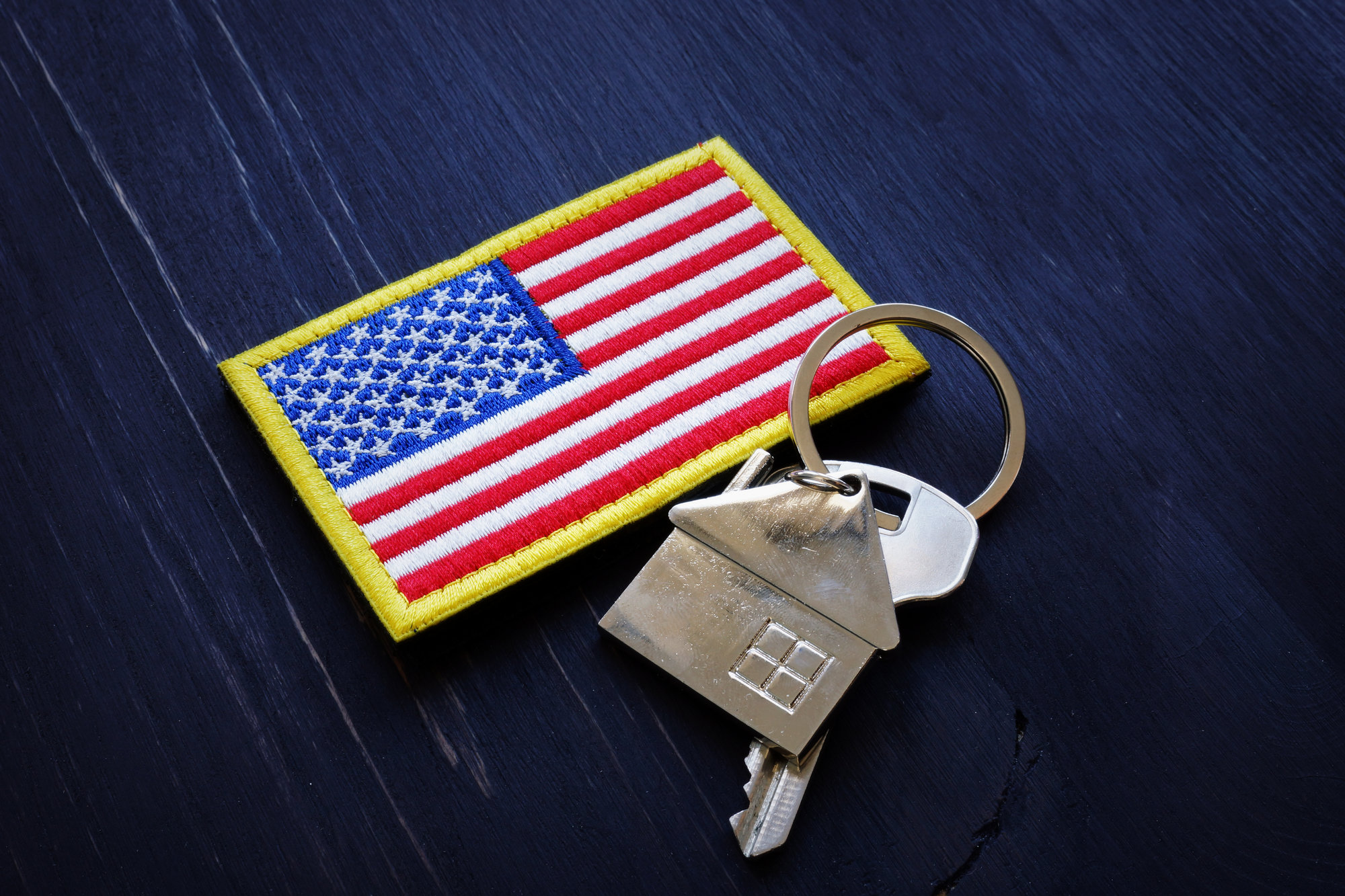 How Do VA Loans on Denver Homes Work?
When you buy a Denver home with a VA loan, you will be borrowing from a private lender such as a bank or a mortgage provider. However, the VA will act as a guarantor for part of the loan, which will enable you to borrow on better terms. You may find it easier to get a mortgage for your new home or to afford a more suitable property.
Loans for VA homes can also be used for other purposes, such as refinancing, repairing or adapting your home, but they are most often used by first-time buyers who want to move into their own home. However, you don't have to be a first-time buyer to apply for a VA home loan and you can also use the loan for the construction of a new property or to buy and make improvements on a home simultaneously.
Purchase VA loans on Denver homes can help you to turn your dream of homeownership into reality. The VA's support may enable you to access mortgages at lower rates of interest. You may also be able to buy a home without a down-payment or with a smaller deposit. VA home loans can also be more affordable because you won't need to take out private mortgage insurance (PMI) or mortgage insurance premiums (MIP), the closing costs may be reduced, and there won't be a penalty fee if you are able to pay off the loan earlier than planned.
How to Buy a Home with a VA Loan
Buying your own home is always a big undertaking so it is important to take some time to consider your finances and understand the process before you begin. You should ensure that you know how to buy a home with a VA loan before you begin your property search as this will determine how much you are able to spend.
Obtaining your Certificate of Eligibility (COE) is the first step when you want to buy a Denver home with a VA loan. You can do this by mail, online or through some lenders. You can then apply for VA loans on Denver homes.
Once you have your COE, you should look at your finances and work out how much you are able to spend on repayments every month. You may also have some money to put toward a down-payment, which can reduce the amount that you need to borrow. Make sure that you include any additional expenses such as closing costs or moving costs in your calculations.
Now that you know how much you want to borrow, you can start looking at lenders who provide VA loans Denver. It is important to compare different lenders so that you can find the best terms and interest rates. You should also check if there are any additional charges that you might need to pay.
It is a good idea to get your finances in order and set up your funding before you find your new home. You can then get in contact with a realtor at Kenna Real Estate and start looking at the latest property listings that match your requirements. You might want to narrow down your search for VA homes for sale by neighborhood, property type, or other features.
When you find the right property, your realtor will help you to put together a purchase agreement. The agreement should include a VA escape clause or VA option clause, which ensures that you won't have to go through with the purchase if the appraisal shows that the property is worth less than the contract price or if you're unable to obtain a VA homes loan.
At this stage, you should apply for your VA loan. The lender will request a VA appraisal and process all of your financial information. You may need to provide various forms of evidence, such as bank statements during this process.
The property will also need to be appraised and inspected before the sale is closed. The closing process can involve a lot of paperwork so make sure that you talk to your realtor or attorney if you have any questions. As soon as the process is complete, you will be able to move into your new home in Denver.
If you still have questions about how to buy a home with a VA loan then you can talk to the VA, your lender, or a realtor who has experience with these kinds of purchases.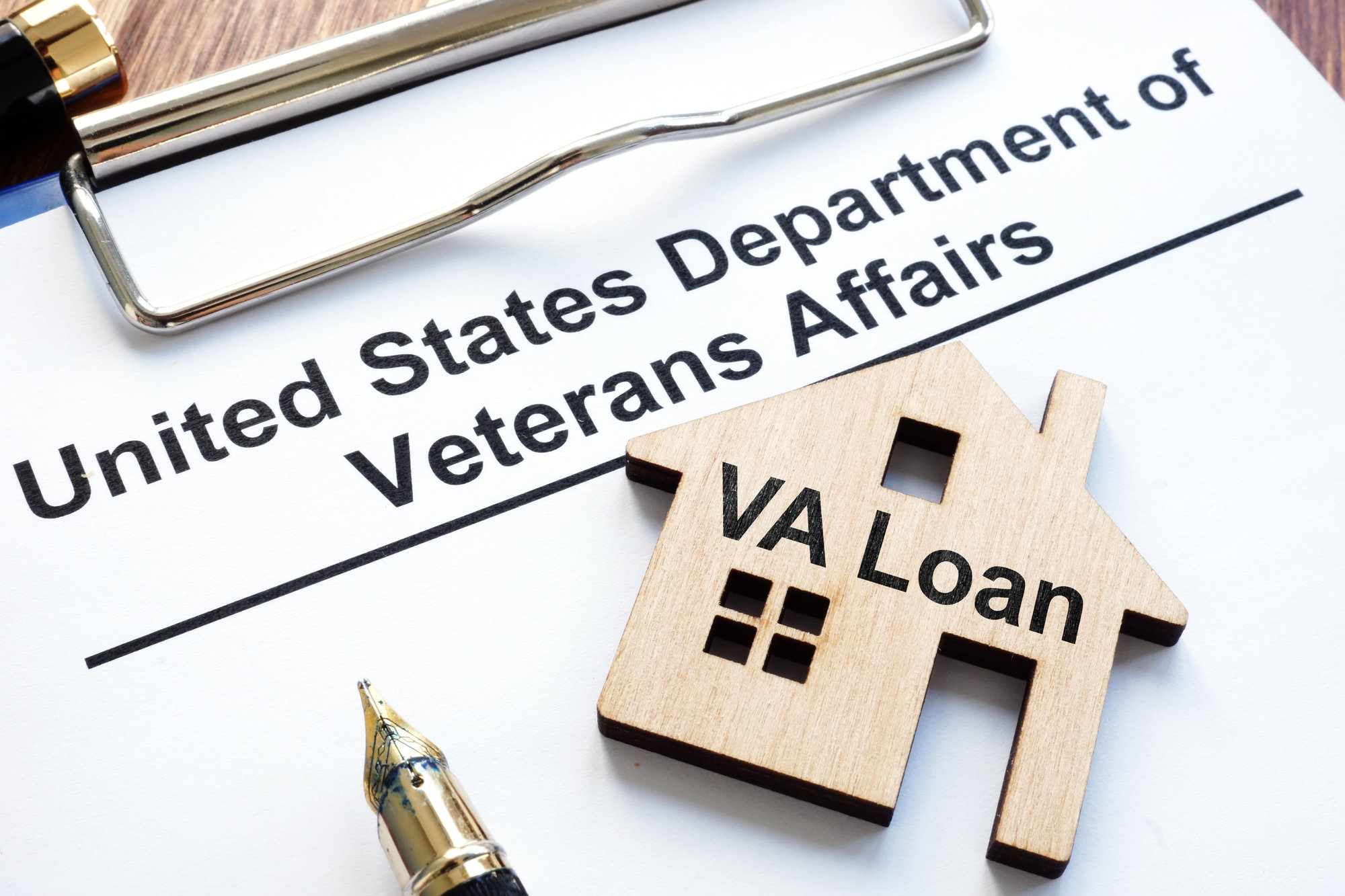 Finding VA Homes for Sale
Once you've familiarized yourself with how to buy a home with a VA loan and ensured that you are eligible for one, you can begin to search for your dream home in Denver. One of the first decisions you will need to make is how much you are going to spend. You will need to consider how much you are able to borrow and how much the monthly repayments on your VA loan will be. You should also consider which neighborhoods in Denver you want to search for VA homes for sale in and think about the type of property you would like to buy. As well as the size and style of the property, there may be specific features that you want your home to have or that you would prefer to avoid.
You will find listings for all the latest VA homes for sale in Denver on the Kenna Real Estate website. VA Properties in Denver are very popular, so it is important to keep track of the latest listings and to be ready to move fast if you spot your dream home. The most desirable properties can sell quickly as there are many buyers who are looking for VA Homes and property in Denver.
Kenna Real Estate has a lot of experience selling all kinds of properties in Denver and Colorado. If you're planning to buy a Denver home with a VA loan, then you can contact our realtors to discuss your property search or to move forward with a specific property that interests you. Our goal is to ensure that you are able to find and buy your dream home as quickly and easily as possible. Kenna Real Estate is here to support you every step of the way.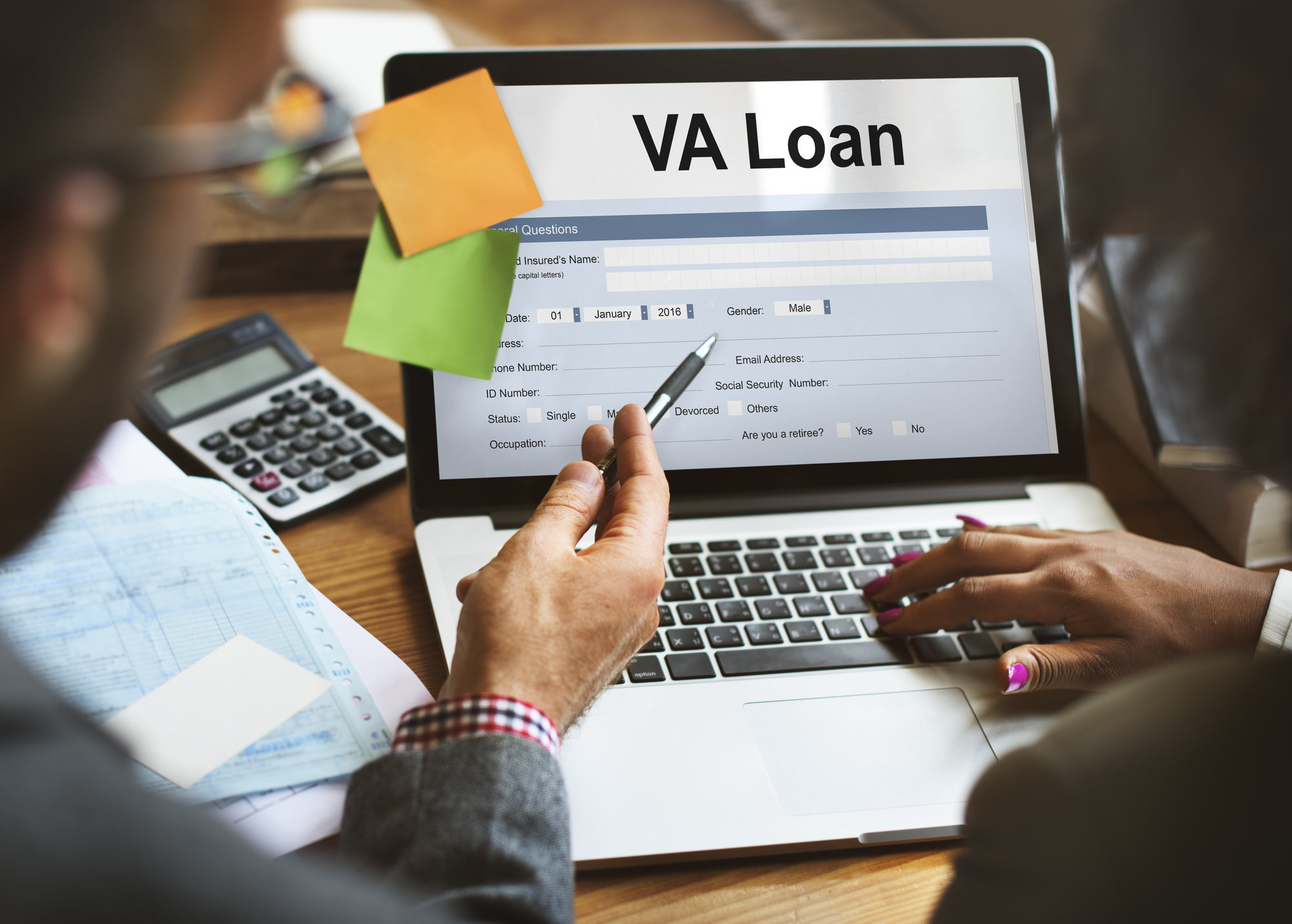 VA Loan Limits By County in Colorado
County Name
Single Family Home


($0 DOWN AND UP TO)

Max Guaranty
ADAMS County, Colorado VA Loan Limit
$561,200.00
$1,000,000
ALAMOSA County, Colorado VA Loan Limit
$484,350.00
$1,000,000
ARAPAHOE County, Colorado VA Loan Limit
$561,200.00
$1,000,000
ARCHULETA County, Colorado VA Loan Limit
$484,350.00
$1,000,000
BACA County, Colorado VA Loan Limit
$484,350.00
$1,000,000
BENT County VA, Colorado Loan Limit
$484,350.00
$1,000,000
BOULDER County, Colorado VA Loan Limit
$626,750.00
$1,000,000
BROOMFIELD County, Colorado VA Loan Limit
$561,200.00
$1,000,000
CHAFFEE County, Colorado VA Loan Limit
$484,350.00
$1,000,000
CHEYENNE County, Colorado VA Loan Limit
$484,350.00
$1,000,000
CLEAR CREEK County, Colorado VA Loan Limit
$561,200.00
$1,000,000
CONEJOS County, Colorado VA Loan Limit
$484,350.00
$1,000,000
COSTILLA County, Colorado VA Loan Limit
$484,350.00
$1,000,000
CROWLEY County, Colorado VA Loan Limit
$484,350.00
$1,000,000
CUSTER County, Colorado VA Loan Limit
$484,350.00
$1,000,000
DELTA County, Colorado VA Loan Limit
$484,350.00
$1,000,000
DENVER County, Colorado VA Loan Limit
$561,200.00
$1,000,000
DOLORES County, Colorado VA Loan Limit
$484,350.00
$1,000,000
DOUGLAS County, Colorado VA Loan Limit
$561,200.00
$1,000,000
EAGLE County, Colorado VA Loan Limit
$696,900.00
$1,000,000
EL PASO County, Colorado VA Loan Limit
$484,350.00
$1,000,000
ELBERT County, Colorado VA Loan Limit
$561,200.00
$1,000,000
FREMONT County, Colorado VA Loan Limit
$484,350.00
$1,000,000
GARFIELD County, Colorado VA Loan Limit
$718,750.00
$1,000,000
GILPIN County, Colorado VA Loan Limit
$561,200.00
$1,000,000
GRAND County, Colorado VA Loan Limit
$484,350.00
$1,000,000
GUNNISON County, Colorado VA Loan Limit
$484,350.00
$1,000,000
HINSDALE County, Colorado VA Loan Limit
$484,350.00
$1,000,000
HUERFANO County, Colorado VA Loan Limit
$484,350.00
$1,000,000
JACKSON County, Colorado VA Loan Limit
$484,350.00
$1,000,000
JEFFERSON County, Colorado VA Loan Limit
$561,200.00
$1,000,000
KIOWA County, Colorado VA Loan Limit
$484,350.00
$1,000,000
KIT CARSON County, Colorado VA Loan Limit
$484,350.00
$1,000,000
LA PLATA County, Colorado VA Loan Limit
$484,350.00
$1,000,000
LAKE County, Colorado VA Loan Limit
$625,500.00
$1,000,000
LARIMER County, Colorado VA Loan Limit
$484,350.00
$1,000,000
LAS ANIMAS County, Colorado VA Loan Limit
$484,350.00
$1,000,000
LINCOLN County, Colorado VA Loan Limit
$484,350.00
$1,000,000
LOGANCounty, Colorado VA Loan Limit
$484,350.00
$1,000,000
MESA County, Colorado VA Loan Limit
$484,350.00
$1,000,000
MINERAL County, Colorado VA Loan Limit
$484,350.00
$1,000,000
MOFFAT County, Colorado VA Loan Limit
$484,350.00
$1,000,000
MONTEZUMA County, Colorado VA Loan Limit
$484,350.00
$1,000,000
MONTROSE County, Colorado VA Loan Limit
$484,350.00
$1,000,000
MORGAN County, Colorado VA Loan Limit
$484,350.00
$1,000,000
OTERO County, Colorado VA Loan Limit
$484,350.00
$1,000,000
OURAY County, Colorado VA Loan Limit
$484,350.00
$1,000,000
PARK County, Colorado VA Loan Limit
$561,200.00
$1,000,000
PHILLIPS County, Colorado VA Loan Limit
$484,350.00
$1,000,000
PITKIN County, Colorado VA Loan Limit
$718,750.00
$1,000,000
PROWERS County, Colorado VA Loan Limit
$484,350.00
$1,000,000
PUEBLO County, Colorado VA Loan Limit
$484,350.00
$1,000,000
RIO BLANCO County, Colorado VA Loan Limit
$484,350.00
$1,000,000
RIO GRANDE County, Colorado VA Loan Limit
$484,350.00
$1,000,000
ROUTT County, Colorado VA Loan Limit
$625,500.00
$1,000,000
SAGUACHE County, Colorado VA Loan Limit
$484,350.00
$1,000,000
SAN JUAN County, Colorado VA Loan Limit
$484,350.00
$1,000,000
SAN MIGUEL County, Colorado VA Loan Limit
$625,500.00
$1,000,000
SEDGWICK County, Colorado VA Loan Limit
$484,350.00
$1,000,000
SUMMIT County, Colorado VA Loan Limit
$625,500.00
$1,000,000
TELLER County, Colorado VA Loan Limit
$484,350.00
$1,000,000
WASHINGTON County, Colorado VA Loan Limit
$484,350.00
$1,000,000
WELD County, ColoradoVA Loan Limit
$484,350.00
$1,000,000
YUMA County, Colorado VA Loan Limit
$484,350.00
$1,000,000
Fill out this form to receive listing updates on Homes Accepting VA Loans
Homes Accepting VA Loans
February 4, 2023
The content relating to real estate for sale in this web site comes in part from the Internet Data eXchange ("IDX") program of METROLIST INC® Real estate listings held by brokers other than Kenna Real Estate are marked with the IDX Logo. This information is being provided for the consumers' personal, non-commercial use and may not be used for any other purpose. All information subject to change and should be independently verified. Click here for the full Terms of Use.